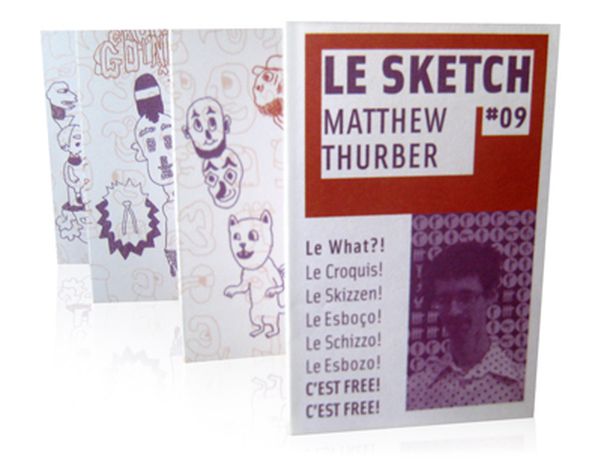 Le Sketch 9 out and free on demand!
Published on
In this issue, cartoonist and illustrator Matthew Thurber presents an array of 14 sketches featuring electric demigods, esoteric scribbles, smiling cats and dogs and allegorical creatures that would happily eat you up in a blink. All printed in red carnelian and a spanky purple!
About Matthew: he publishes the comic book series 1-800-MICE.
His work has appeared in Kramers Ergot, The Ganzfeld, and many other anthologies - and he also contributes with comics to Vice Magazine. He performs occasionally as Ambergris
Please, (re)Tweet, (re)post and share the good news by sharing this link: http://www.lesketch.com/2010/02/le-sketch-09-matthew-thurber/
Stay tuned, in early March we will give away 10 free signed copies by Matthew.
Le Sketch is available for free in these locations - get your free copy now!

Join the facebook group.