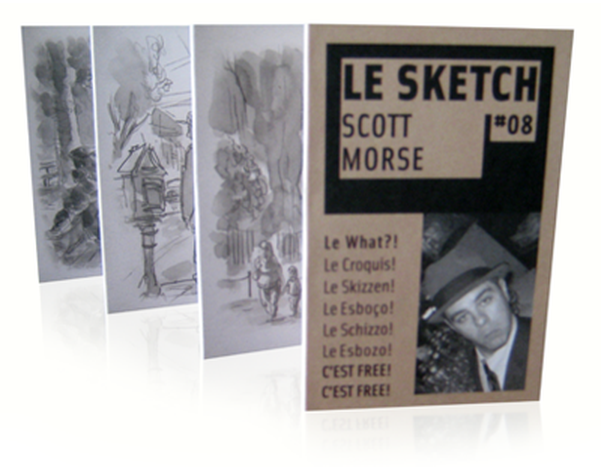 Le Sketch #08: Scott Morse Out Now! (10 Free signed copies, from September)
Published on
In this new issue, cartoonist Scott Morse presents a series of 14 sketches taken from his personal sketchbooks featuring random strangers in San Francisco and Disneyland. You will find plenty of tourists wandering leisurely around, seniors sleeping in chairs or just looking at nature in amazement!

About Scott: his award-winning comics work includes the books Soulwind, Magic Pickle, Plastic Man, The Barefoot Serpent, Tiger! Tiger! Tiger!, and Notes Over Yonder. He currently works for Pixar in story and design, with credits including Ratatouille and Wall*E.
Stay tuned, because in early September we will give away 10 signed copies by Scott.
Le Sketch is available for free in these locations - get your free copy now!
Please, (re)Tweet, (re)post and share the good news: http://www.lesketch.com/2009/08/le-sketch-08-scott-morse/