Laughter is a weapon of democracy
Published on
Not only in Denmark is the press used as a tool to stir up public opinion. The lack of freedom in Belarus has led to a similar stunt in Central Europe.
In the advent of the Mohammad caricatures, Central European media decided to republish short animations and caricatures of Lukashenko as an appeal to the mainstream print media of Europe. Four newspapers collaborated with The Third Way internet community, and the caricatures were published in the Czech Republic, Slovakia, Hungary and Poland. In the run-up to the elections, the aim of the publications was an attempt to influence international relations, and in turn give a chance to Belarus to be democratic and free.
As Belarusian law considers it a crime to insult the President or the regime in any way, the cartoonists face a five year prison term. The cases have not yet been taken to court, but three of the accused cartoonists have already fled the country.
The first image is taken from the website of The Third Way, an organisation founded by students, which first published the animations in 2004. The last three caricatures are taken from the print media.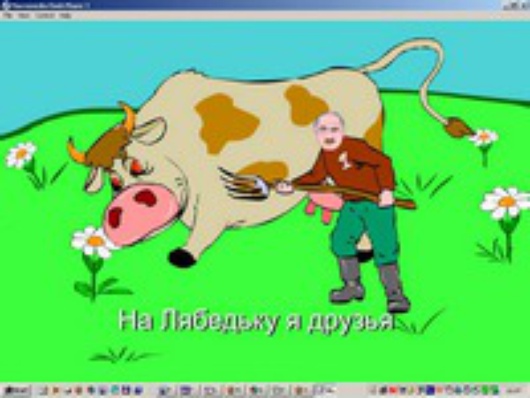 This image is a scene taken from an animation. It shows Lukashenko as the President who is capable of doing everything, from singing, to farming, to flying…
To see the animation in English, please click here.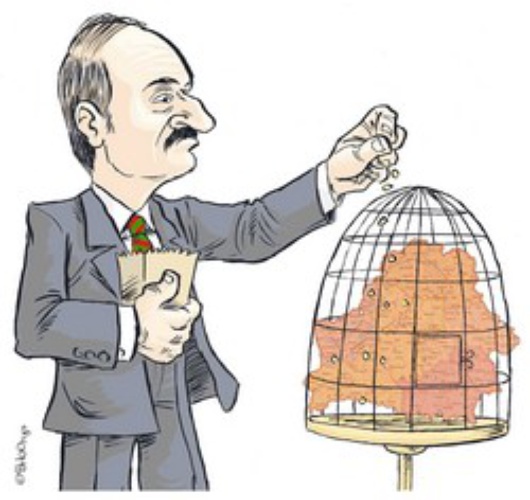 Slovakia: "SME", Martin Shooty Sutovec. Lukashenko feeding Belarus locked in bird cage.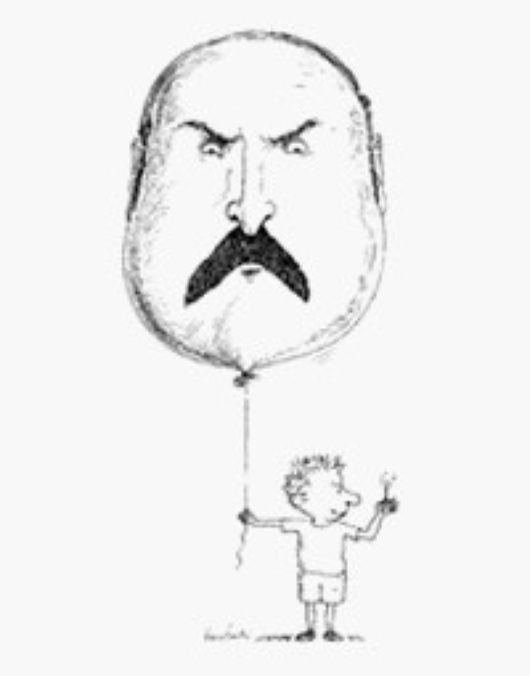 Poland: "Gazeta Wyborcza", Jacek Gawlowski. Picture of boy with a big balloon with Lukashenko's face in one hand and lighted match in other.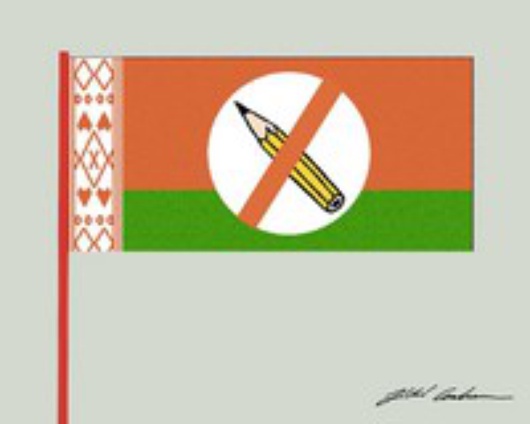 Hungary: "Magyar Hirlap", Csaba Joko. The official Belarusian flag, with a crossed out pencil, indicating no press freedom.