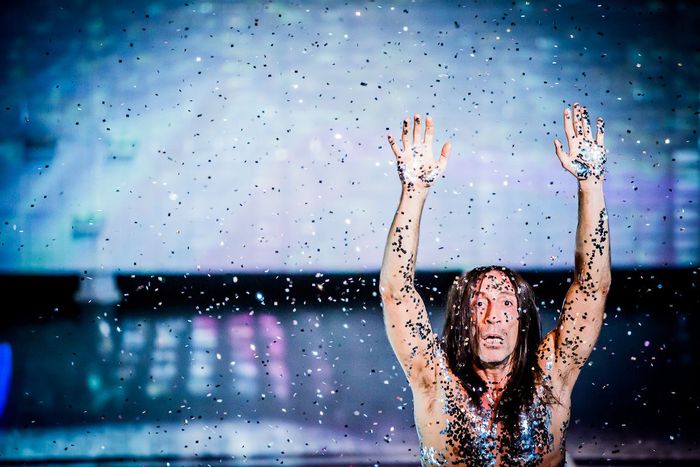 Krystyna Meissner: 'Rape is one of the hardest things for us to hear about'
Published on
The 7th edition of the Dialog ('Dialogue') theatre festival took place between 11 and 18 October in Wroclaw, south-western Poland. The festival's founder and artistic director explains why she chose the daring slogan 'rape runs the world' as its theme
cafebabel: Ms Meissner, what does the Dialogue festival mean for you?
Krystyna Meissner: It's a very important affair. It's an event where I can invite the audience to have a discussion thanks to the performances. Very few spaces offer the opportunity to have a serious conversation about life and the point of it, or the future and utility of Europe.
cafebabel: How did the Dialogue festival grow?
Krystyna Meissner: It's been a rocky ride. After six years we became independent from the contemporary theatre of Wroclaw. Now the official organiser is Office IMPART 2016, who also run the events for Wroclaw, European capital of culture in 2014. I am delighted that the festival could keep its original name, 'Dialogue', before we could hold the seventh annual festival. It's one of the most interesting ones we've ever had.
http://www.youtube.com/watch?v=6f9F4sJH0KI
cafebabel: Why talk about such difficult topics?
Krystyna Meissner: It all depends on what you would call a 'difficult topic'. If you're talking about the slogan for 2013 - 'rape runs the world' - well, it's the hardest things for us to hear about these days isn't it? The most dangerous thing that each and every one of us does it in distancing ourselves from the notion of violence or rape in the political or social spheres, and in simply saying 'well it's terrible but it's none of my business', when it is indeed exactly our business. We should be more reactive. We should be more capable of speaking about this difficult topic with one another, especially in a city which is as multicultural as Wroclaw.
cafebabel: Are such sensitive subjects reserved to an elite?
Krystyna Meissner: I'm still trying to discover what is the most important thing in the theatre world - the relationship between the audience and the stage. I won't complicate the discussion, especially since I am convinced that by creating the right perception of theatre and our festival in people's spirits, more and more people will take part in our exchanges. We make sure that people can meet artists, journalists, intellectuals and even political figures who are a part of the festival. The dialogue with an audience who can actively take part in the debate is available and ready, there on every level.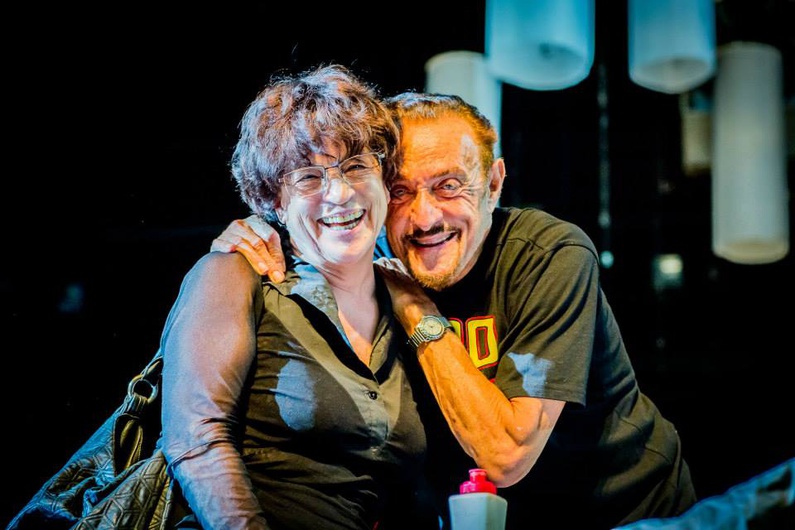 cafebabel: The Dutch director Johan Simons told an audience at the festival that since he is getting older, he has to take more and more risks.
Krystyna Meissner: Great idea! I am really happy he said something like that. He's given me an extraordinary amount of support when it comes to expression my own ideas. I have to take risks too. Age brings us more and more courage. It's not diminished by adolescent arrogance but enhanced by the maturity of our experience.
cafebabel: What else would you wish for?
Krystyna Meissner: For good health. Now that I've entered my golden years I realise how enormous the incoherence between the body and the soul is. The body becomes slow, but I am trying to get rid of all of these problems as much as I can. I understand people who are really holding on their vivacity. For example, the Polish writer Tadeuz Rozewicz suffers from really debilitating physical problems but intellectually, it's marvellous how intact he is. It's the same for the British psychologist Philip Zimbardo and Polish sociologist Zygmund Baumann. The life of these two fantastic figures is evidence enough of how physically dependant we are on nature. Even if our bodies are disintegrating day by day, the spirit never ages. When someone really commits theirself to something, they can even control the direction that their body is going in.
Check out the Dialog official facebook page
Translated from Krystyna Meissner: zawsze gotowa do Dialogu