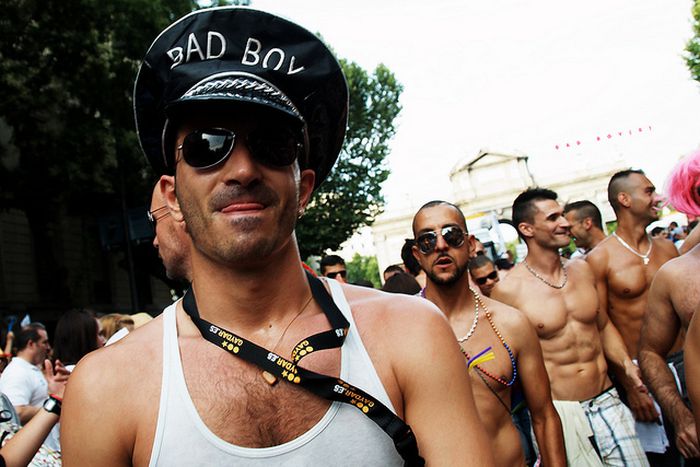 Kristi Pinderi: 'In LGBT community, the man faces the most problems'
Published on
Translation by:
smitsi
Gay pride took place in Tirana on 17 May for the first time in its history. Ekrem Spahiu, deputy defence minister, publicly declared that gay people would be beaten with truncheons. Interview with the founder of the organisation Pro LGBT, who monitored the planning of the festival first-hand
cafebabel.com: Kristi, why is it so difficult for gay and lesbian people to be accepted in Albania? What problems do these people run into?
Kristi Pinderi: In the psycho-social identity of Albanians, they aspire to the strength and power of the ideal Balkan male. 'The man must defend himself and his family.' Our efforts on behalf of the LGBT community, and for other marginalised groups, could be considered as a direct attack on the cultural legacy which has survived for so long.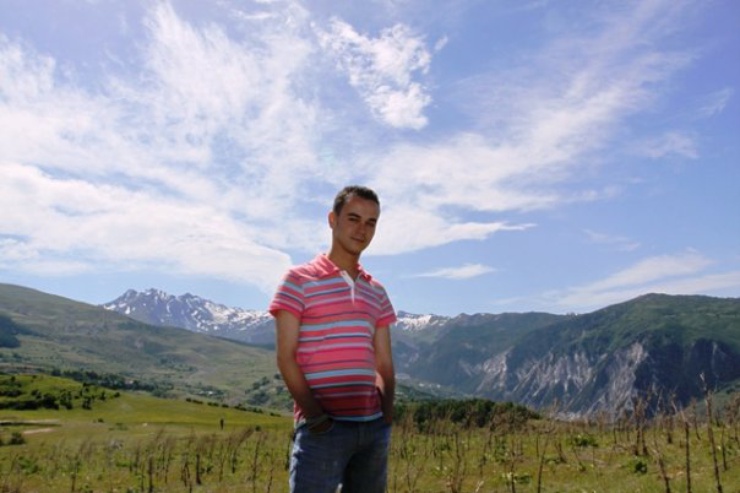 In the LGBT community, it is the man who faces the most problems. He is kicked out of his own home and disowned by his family who, like in a horror film, has become his worst enemy. These families are afraid that their son or daughter will endanger their social status and their relationship with neighbours, colleagues, and friends. The criminalisation of this community is so hard and so aggressive that the medieval punishment of burning at the stake seems mild in comparison.
cafebabel.com: What will be the message of the parade in Tirana?
Kristi Pinderi: It will not be a parade like the ones we are used to seeing on television, such as the one in Paris. The LGBT community and all those who support their cause will parade on the same day as the international day against homophobia (17 May), to transform Albania into a more democratic and more European nation. I can assure you that we will be doing more than just slinging around slogans and speeches. There will be photo exhibitions of young people from the LGBT movement, to overturn the stereotypes. There will be rock concerts, public spaces where you can talk about the issue with students and young people and a documentary about love. There will also be other activities that will take place outside Tirana. It will be a week of mobilisation for those Albanians in solidarity with the cause and who are open to Europe, against the fear and horrific medieval attitudes of those who do all they can to repress us.
cafebabel.com: What is the main risk for a demonstration of this kind?
Kristi Pinderi: I could list endless examples on difficulties faced in orgnanising this particular demonstration in the Balkan region. In 2011, the LGBT community inMontenegro first tried it without success. In October 2010 there were violent clashes in Belgradebetween the police and radical Serbian nationalists. For several years there has been an unsuccessful parade in Zagreb, and Queer festival was cancelled in Bosnia-Herzegovina because it was at the same time as the muslim festival, and an event of this kind is 'unadvisable' during the religious celebrations of every country. Albania is also a predominately muslim country, but its population has always boasted their secularism and the successful coexistence between religions.
cafebabel.com: Does religion influence the debate on homosexuality?
Kristi Pinderi: No, not at all. It is influenced by a culture historically based on hypocrisy and not on divine truth, even if we are trying to show how our people are tolerant from the point of view of faith!
I found Jesus when I was ten. I have a very sincere relationship with him
I found Jesus when I was ten years old and I have a very sincere relationship with him. I have never seen hate or violence in his actions or in his words. Instead I see in him in messages of love which cannot be interpreted otherwise.
cafebabel.com: Have you ever thought of creating a political party?
Kristi Pinderi: (smiling) Why not? But that is not in our objectives. It is important to have politics on our side, because politics breathes life into projects which it believes in and not just because the European union has imposed on them. We want change to come from knowledge and not from hastily assembled legislation. We want to truly alter the situation of the LGBT community. The ways of achieving this are different but the experience is the same. Together we will accomplish more goals. It is clear that Tirana has been trying to take giant steps to get closer to the EU. This demonstration will be a huge testing ground to better understand how much Albania has evolved in recent years, in terms of both culture and democracy.
It will certainly not be enough for Albania to just approve a law in order to emancipate a group of people and to be able to identify itself as a culturally advanced European country. It is important, however, for this kind of demonstration to have a positive outcome. It needs to take place peacefully without causing undue hardships to anyone.
Images : main (cc) kozumel/ flickr; in-text courtesy of © Kristi Pinderi
Translated from Gay Pride a Tirana. Saranno pronti i machi albanesi a veder sfilare gli omosessuali?