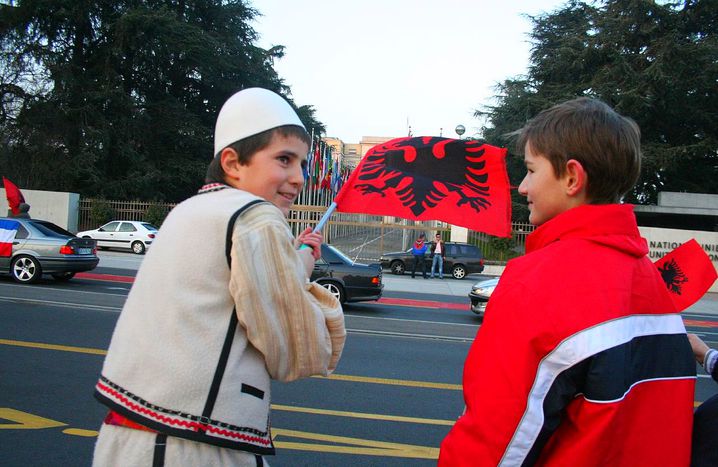 Kosovo independence: your reactions
Published on
On 17 February, the state declared independence from Serbia, amidst a split EU outlook. Kosovar, Serb and Russian youth sound out their reactions on the day
9pm, 17 February. 'Youth Palace' shopping centre, Pristina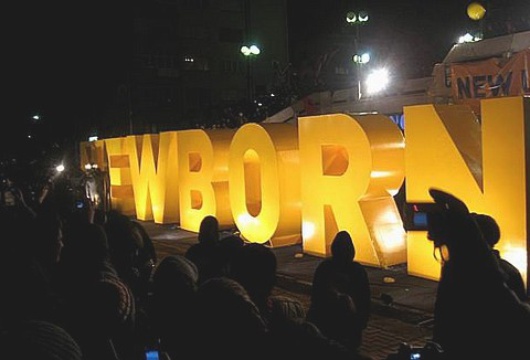 'I was 13 in 1999. I experienced so many bad things in Kosovo since I was a child. So the moment of independence of Kosovo is remarkable, unforgettable and somehow positively confusing and unbelievable.
I knew that this day would come, but the hard and long negotiations and delays made me feel that 'Independent Kosovo' was 'metaphoric', aiming to achieve more than what a society should give.
On 17 February I was out on the streets and I saw so many happy faces – feeling free and above all with identity, dignity and with a feeling of belonging in this global village.
I was also concerned that day; a new transition phase, economic situation, state-building process and many other issues will be a challenge for us – today's young people of Kosovo, tomorrow's leaders. I am more motivated to study and work harder to contribute to a new born country and its European future.
The new state of Kosovo will be a challenge for 'national' identity. We have a new flag and new national symbols. People are divided in two camps; between feeling Kosovar and wanting to remain Albanian. This identity confusion could can raise neo-nationalist feelings as a fear of losing ethnic identity'
Gëzim Visoka from Podujevo, student, 21, Pristina
1.40pm, 17 February. Trafalgar Square, London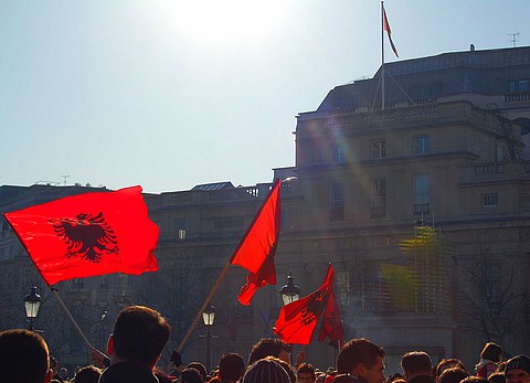 'I am absolutely devastated and angry. This will precipitate the ethnic tension in the region. The move by the international community forces Serbia into giving up a large part of its historical territory which happened to have a large ethnic population of people who were originally immigrants in their country.
Serbs screwed up by using the military instead of looking for a way to integrate this community. But I cannot ever see the UK giving up Leicester to India because of the number of Indian immigrants there and because there may be tensions with the native community. Reconciliation should have been worked on by learning to live with each other in the same country, through greater education.
Kosovar Albanians already have Albania as a motherland - why have an Albanian government in a Serb territory? Is this different from an occupation? It is different with people like Jews who had no homeland to return to. Is it different to when Turkey took over half of Cyprus - ask the Cypriots what happened to the vital Orthodox heritage they lost'
Anonymous from St. Petersburg, 25, student, London
16pm, 17 February. 'Republique' square, Paris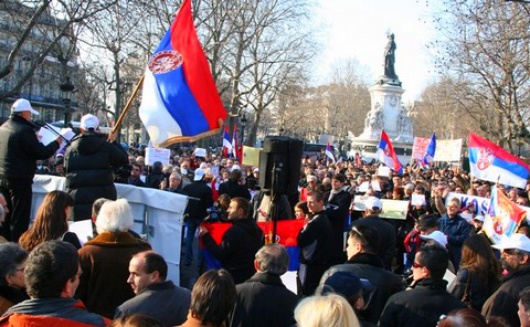 'Serbs gave the Kosovars nationality, land, possibilities to learn their own language, to practice their religion and they chase more than 250, 000 Serbs from Kosovo, reproduce themselves ultra fast, become a majority and now want independence. Unbelievable!
Kosovo never was and has never been independent, unlike other ex-Yugoslav republics who were independent before Tito or somewhere during history. It was and will always be a part of Serbia, no matter who lives there.
Will this lead to new aggressions in that region? I think about my father, brother, friends, family, and the whole country already devastated by years of communism and the 'economy of destruction' - wars, NATO bombing, embargo, sanctions.
Personally, I am totally apolitical, but today I'm afraid about the future of Serbs in Kosovo and the rest of Serbia regarding the comments from pro-American states, who have decide to make Serbia integrity and transition difficult (read: impossible)'
Ana Stojakovic from Belgrade, 27, international business consultant, Paris
Babelblogger from Spain (who haven't recognised Kosovo's independence, along with Greece, Romania, Slovakia and Cyprus), asks if . Reply on our community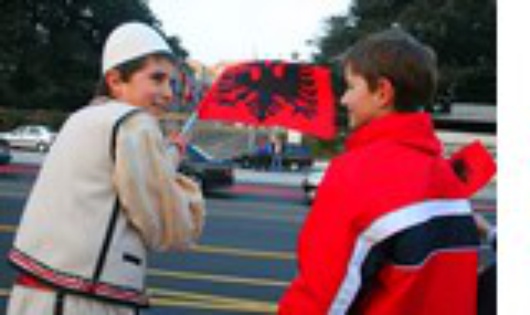 PiconKosovo is a problem for Europeforum
In-text photos: Kosovo's official 'independence' sculpture, by 'Youth Palace' shopping centre (Flora Loshi), 500 Serbs demonstrate in Paris' 'Republique' (Ana Stojakovic), celebrations in London's Trafalgar Square (grange85/ Flickr), homepage and in-box: celebrations in Geneva, Switzerland (iGenc/ Flickr)