Korea, the day after. And it's the closing day!
Published on
What started with a laugh, ended with a suspect... ...what the heck meant the last one?? If you were not already a bit familiar with East-Asian cinema, you have been probably a bit disappointed after the last short movie. But, don't worry, you were not alone!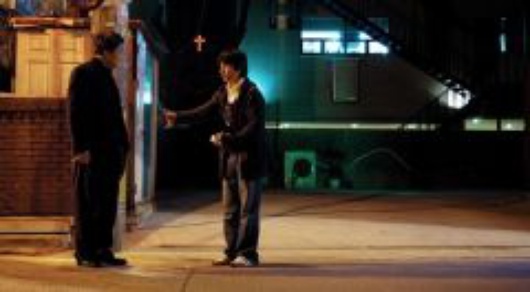 The evening started with some "quite western" short movies as "Want you" by Lee Jang-Ho or "Heaven and Hell" by Sungho Ahn, two young directors whom played with topics as sex and family and ended with the touching "A réunion", a Sung-hoon Hong work that has been appreciated during last Festival in Cannes.
"Korean cinema is getting always closer to US one" tells us Sungho. "People want to have fun when they go to watch a movie" he complains a bit before being corrected by a young colleague "but independent cinema is still alive and proposing good movies too!"
But also Europe, in their minds, is not having such a better time: "Where are the new Kieslowski,Godard, Bunuel?" they try to ask me...and I wish I could give them an answer.
And what about today?
Did you forget about the closing ceremony and closing party?
Let's give a look to the program then:
IN CINEMA SÕPRUS 11:00Finlab lecture
IN VON KRAHL 14:00 ticket code 1801 Competition program VI. Life as it is 16:00 ticket code 1802 Estonian new shortfilms II 19:00 ticket code 1803 Closing ceremony of the festival. Winners of the festival 2007
PARTY IN VON KRAHL 22:00Closing party of the festival: dj MEK ( Marju Kuut ) Tickets 40/50
Do we need to say that we look forward to see you in Von Krahl??
really