Kialatok: The perfect recipe for fighting prejudice
Published on
Kialatok, a Parisian social enterprise, offers a new way of combatting the stereotypes that are attached to diverse backgrounds and cultures. Its secret ingredient: cooking workshops led by people with no qualifications but plenty of talent, who have all been the victim of discrimination.
A short distance from the Marx Dormoy metro station in the north of Paris, in the multicultural 18th arrondissement, you can find some of the most delicious food from across the world, from the Ivory Coast to China, from Peru to Tahiti. The chefs are not graduates of recognised culinary schools. They do not have Michelin stars. Their affordable creations have no place in luxury restaurants. They cook the dishes they know best, dishes that take them back to their origins.
There's one other thing they all have in common: they all had trouble getting on the employment ladder after arriving in France. The French Equal Opportunities and Anti-Discrimination Commission (HALDE in its French initials, or "the defender of rights" as it is popularly known) revealed that in 2010, the main motive for workplace discrimination in France was ethnic origin.
Behind this recipe for success are two twentysomethings who share a vision founded on entrepreneurialism and solidarity. Kevin Berkane (26) and Florence Pellegrini (27), former students of the business school HEC Paris, are the brains behind Kialatok, a social enterprise that organises cooking workshops for businesses and individuals, led by people from different cultures with unique life journeys.
"Florence and I thought that it would be very interesting to create a project together," explains Kevin. "We were determined that any business we set up would benefit society. Because we were aware of the large immigrant population in Paris (1 in 5 Parisians is an immigrant), we decided to use cooking to combat stereotypes and preconceptions." Their formula is simple: employ people who are not highly qualified and who have struggled to make their way in the job market, while valuing their talent with a spatula.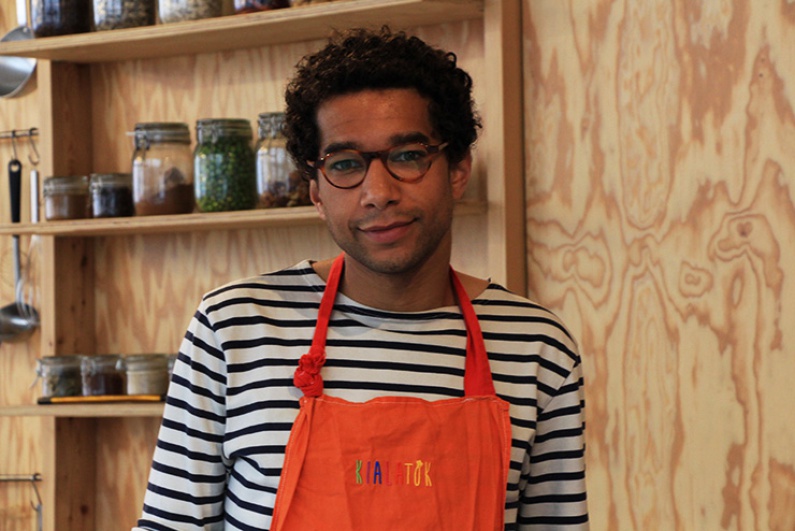 Kialatok was born in Courneuve, a commune in the département of Seine-Saint-Denis, in the north of the French capital. It's an area with a high unemployment rate, a high immigrant population and, at times, a bad reputation. Kialatok's journey began amongst the towering apartment blocks that form the Cité des 4000, a success story of HEC's business incubator.
"We were there for two years and we met a lot of people with big ideas, especially women, that liked to cook and were excited by the idea of opening their own business," explains Kevin. "We also began to draw a lot on the work of several associations offering language services for immigrants, as well as associations that help refugees, like France Terre d'Asile. We came to them when putting our team together.
"People are scared of what is different and, more often than not, we only hear bad stories. The idea is to compensate for just that. We let the food do the talking."
The success of this young social entrepreneur's dream rests primarily in the hands of 11 paid cooks (or "entertainers", as they are known), who not only impart their culinary knowledge but also continue to develop as professionals thanks to the help of Kiatolok.
"Listening helps us understand"
When it comes to forming an opinion of someone, preconceptions count for a lot. That's why places where people depend on one another can, like sports teams and orchestras, become a powerful tool for changing the way we think. "In fact, to challenge a stereotype, all you need is the example of someone you care about, or think highly of, to realise that painting everybody with the same brush makes no sense," explains Lysie wisely. "That person will always come to your mind, starting off a domino effect."
Today, Lysie is in charge of the workshop at Kialatok, taking her "passengers" on a trip to her home on Réunion island, a French overseas territory, through three typical dishes. Between instructions about how to season the chicken, how to cut the ginger and what spices to throw into the mix, she tells anecdotes about her arrival in mainland France, about her family and her life in general.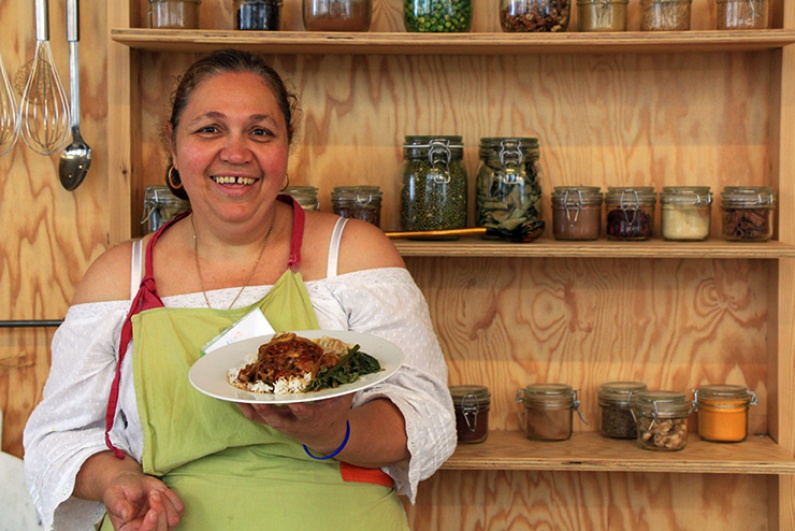 "The only requirement for working here is to know what you're doing and do it well. Qualifications aren't necessary," she comments. "At the end of the day, whether it's in the kitchen, or elsewhere, what's important is having a story to tell. Listening helps us understand." 
That's exactly what participants Thomas (27), Tifène (23) and Claire (34) are doing. They have all come thanks to somebody close giving them the experience as a gift. "It's a marvellous initiative, especially in this neighbourhood where there are so many cultures," replies Claire when asked about the project. "I get the feeling that French society is closing in on itself more and more, and it's a shame because it's precisely this cultural variety that enriches society."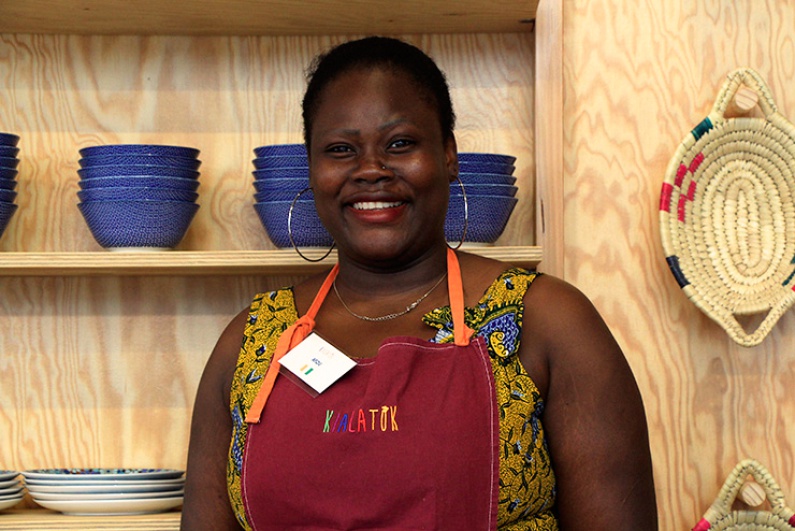 Afou is another of the entertainer-chefs, an Ivorian who has lived in Paris for 8 years. "I came due to family issues and the political crisis that the country was living through at the time, but above all I came because I wanted to discover something new. I feel good here. I've discovered that France has so much to offer. It's much more than the Eiffel Tower," she adds with a smile.
For some, cooking is a boring but necessary part of the daily grind, but for many others it becomes a refuge. "Cooking is the door to happiness," argues Afou. "It's more powerful than people think. It lets you break the ice and understand so many things. In the Ivory Coast, for example, we don't look each other directly in the eye. When I arrived here lots of people thought that I was rude, that I was closed off. But the thing was I just didn't know. I owe so much to cooking because it helped me to integrate, to find my place. Beginnings are so complicated..."
Maybe the domino effect that Lysie mentioned is the reason behind Afou's decision to create her own association, Arc en Ciel, which helps new immigrants arriving in France. "No one should feel alone," she says. "It's important that society understands that."
Translated from Kialatok: cocinar juntos para vivir mejor