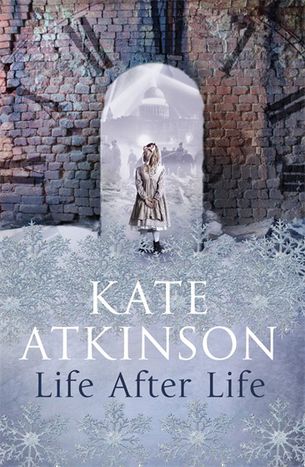 Kate Atkinson at the Edinburgh International Book Festival: bearing witness
Published on
'Can you hear me?' British author Kate Atkinson asks the audience, as she takes her seat. 'It turns out I'm wearing the worst possible top for a microphone.' Her top is indeed reminiscent of that Lena in the hilarious microphone scene in Singing in the Rain. 'Goodness, we used to have comfy chairs here – these are horribly serious. And my feet still don't touch the ground!'
Kate Atkinson is at the Edinburgh International Book Festival to talk about her latest novel, Life After Life. (Indeed, she's reading at this year's first adult event, as we are proudly informed by the festival's director Nick Barley.) Shortlisted for the 2013 Women's Prize for Fiction, Life After Life tells the story, or rather stories, of Ursula Todd, born in 1910 only to die before she can take her first breath. A few pages later, the scenario is replayed; this time the doctor arrives with seconds to spare and saves her. Over the course of the novel, Ursula dies a number of deaths (in the Spanish influenza outbreak at the end of world war one, as well as during the London blitz), only to be given another chance at life each time and to emerge the stronger for it.
Not crime novels, just novels
Whilst Life After Life is the headline act, many of the (mostly female) audience are here to get a whiff of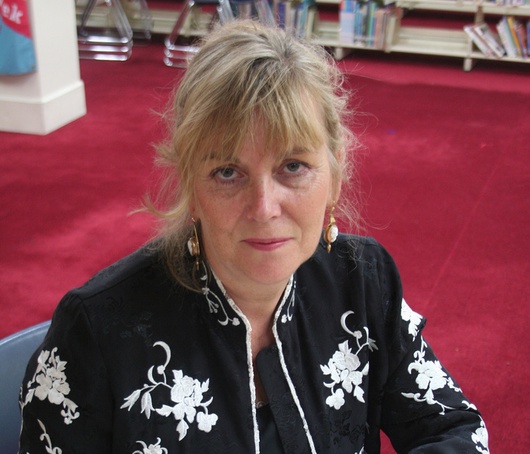 Atkinson's rough but attractive hero, Jackson Brodie. Brodie stars as a detective in four of her earlier novels. 'I don't think of the Brodie novels as crime novels, I think of them as novels,' she remarks of these and adds with a resigned laugh, 'but no one else can do that apparently.' Novels considered to be crime writing tend to get boxed in, she explains, and it isn't considered that you can write seriously. Yet despite this trivialisation of crime literature, Atkinson admits that she found the Brodie novels very hard to write – much harder than the more critically acclaimed Life after Life. 'Crime novels are all about plot and I'm just not a plotter!' she exclaims. 'It was very liberating to write Life After Life. I was suddenly able to write sentence after sentence every day!'
Life After Life, she explains, is based around structure rather than plot. 'It was a very easy structure, and I knew that I was safe with it,' says Atkinson. 'There was something quite comforting about it. Structure is a very physical thing.' She gestures as though trying to draw 'structure' in the air. 'It's like a shape. It's not about the plot but the point you want to get to.' She breaks off and laughs, as if in despair.  'To think I did a PhD in literature… Shape!' She mouths the word in horror and delight at its distinctly non-academic nature.
The 'shape' of Life After Life, Atkinson explains, is circular. 'I love endings,' she adds, dreamily. This is perhaps unsurprising, given Life After Life's preponderance of alternative endings. 'Endings are very satisfying, so I tend to create symphonic crescendos of them. My instinct is for very tidy endings, but I also have a more subversive instinct for leaving questions unanswered.'
The first and only reader
Atkinson clearly has a very passionate, almost tangible relationship with what she has written. This can result in the amusing, with an almost affronted exclamation of 'I don't think so!' when the chair of the event, Jenny Brown, suggests that Ursula is an unreliable narrator. However, it also borders on the elegiac with Atkinson reflecting that, 'I am the person that the characters bear witness for and now I'm bearing witness for them.'
'I wasn't really writing this for anyone else but myself, I think,' remarks Atkinson. 'I never think of myself of writing for a particular reader – I'm my first and my only reader.  It can become very limiting if you start thinking about the reader.' Atkinson knows what she's talking about here – she wrote commercial fiction for women's magazines before becoming a novelist. 'I've said this before, and people have got quite shirty,' she grimaces. 'Yet I'm not writing a book for someone, I'm just writing a book. Then when it's finished, it's for everyone.'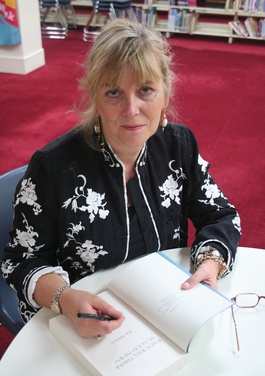 Kate Atkinson was reading at the Edinburgh International Book Festival on Saturday 10 August. The annual book festival runs until 26 August at Charlotte Square, Edinburgh. (If you can't make it, never fear - the poetry round will be reporting on several of the festival's most exciting events.)