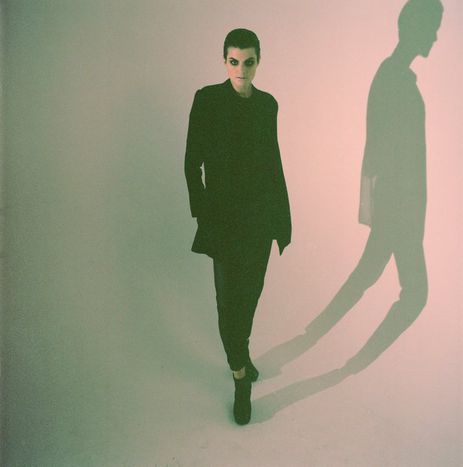 Karin Park: 'Moving to Japan from a Swedish village makes you grow up fast'
Published on
Her dark and mystical music is influenced by her native Sweden and childhood in Japan. After having her first success in Norway the 34-year-old from Djura is still pretty unknown elsewhere in Europe
cafebabel.com: Karin, how did you decide to become a professional musician?
Karin Park: I was five and so I knew very early on that this was my calling. I loved to sing and knew that I can never do anything else. I've had a few jobs, but writing songs and singing was always my thing.
cafebabel.com: How did you first became popular in Norway, and not in your native Sweden?
Karin Park: I moved to Bergen after high school; I was just going to stay there for a few months to earn some money as a waitress. It was hard to get a job in Sweden at the time. I really fell in love with the city, and the dialect especially - I am a sucker for dialects. It turned out it was a really bubbling musical city too, and I quickly became a part of the music scene. So I stayed!
cafebabel.com: I read that you were born in the Swedish woods into a deeply religious family - how does this background influence your music ?
Karin Park: My family is christian. I started to sing in church really early. We come from a Swedish village which has 400 inhabitants, but I moved to a missionary school in Japan when I was seven. That made us grow up quickly. In Japan, there were very little influences from western culture without the internet. So we had to figure things out like style, music, identity and all that stuff pretty much by ourselves.
'I never really managed to fit in back into Swedish society when we moved back from Japan'
I never really managed to fit in back into Swedish society when we moved back, so I have always been a bit of an outsider. I don't know how it influences my music. It's hard to say. I definitely didn't have a normal upbringing, but I wouldn't change it.
cafebabel.com: Which other influences have been most important for your music?
Karin Park: People I've met along the road and where I've lived geographically. Surroundings have a big impact and I feel like I've constantly been on the move. I never settled down with a group of people. I have always made new friends and started new relationships. I get bored easily so I look for new things.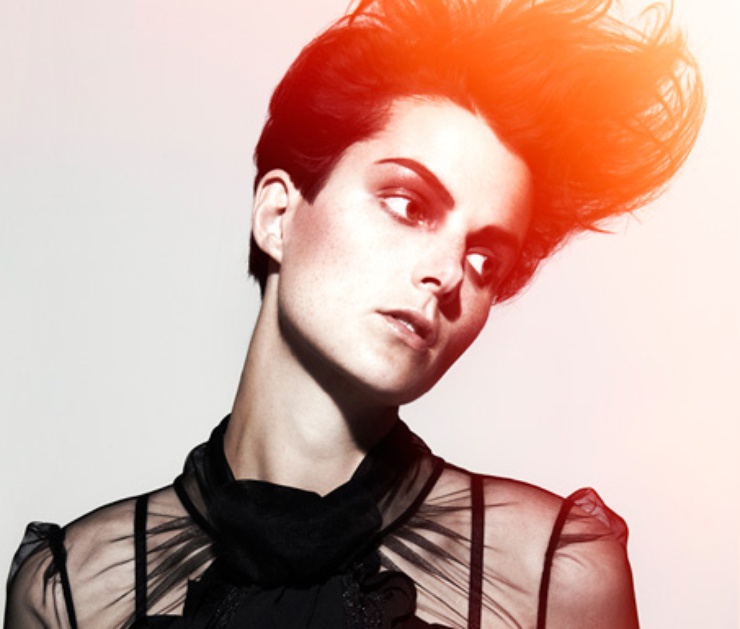 cafebabel.com: Who are your musical influences?
Karin Park: Fad Gadget, Depeche Mode, Captain Beefheart and The Cure are my main influences. And Whitney Houston of course.
cafebabel.com: The media has compared you with The Knife and Björk amongst others - do you appreciate the analogies?
Karin Park: They are some of the coolest musicians and bands in the world so I don't mind. As an artist, people need to compare you with someone so I'm honoured by those references.
cafebabel.com: Is it important for you to transport a message throughout music?
Karin Park: I want to inspire people to be creative about life and not just let other people decide what's best for them. The human mind is so powerful. I don't really try to tell people what to do in my music. I just tell people about my life and my experiences. People know how to think for themselves.
cafebabel.com: The topic of feminism is high on the media's agenda these days - how do you connect to it as a woman as well as an artist ?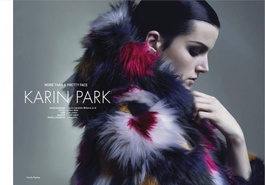 Karin Park: I'm on the barricades for sure. It's so important that the situation for women changes all over the world. We have come quite far in Scandinavia when it comes to equality, but there are still a lot of things to do. There are a lot more female role models all over Europe now who represent the independent, strong, powerful and confident woman - way more than just ten years ago. That's what we need. To see the bands and artist on stage here at the Les Femmes s'en mêlent festival in France was like a vitamin injection for me.
Images courtesy of © Karin Park official facebook page/