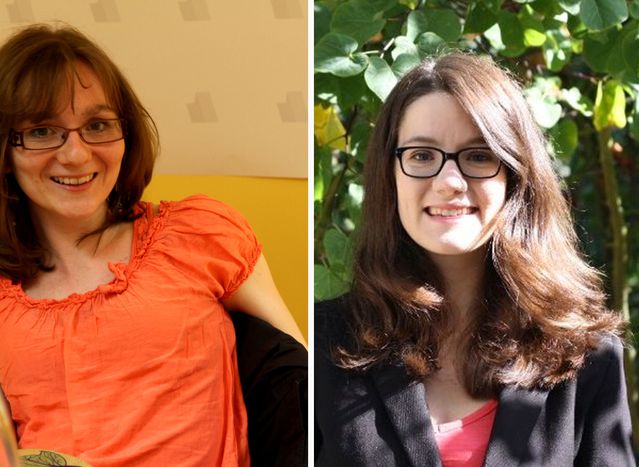 Juliette bids us Adieu
Published on
Last week, Juliette left cafébabel after three years with us. As she says goodbye to the community, her departure is bitter-sweet as we are happy to welcome Alice on board.
"My dear ba­belians,
As you may know, I will not be work­ing for Cafeba­bel from now on. After 3 years as Babel In­ter­na­tional de­vel­op­ment of­fi­cer I truly ap­pre­ci­ated meet­ing you all, work­ing to­gether for the sake of our great pro­ject!
With the great work we did to­gether (and of course in par­tic­u­lar with Alexan­dre and the Paris staff!), I'm con­vinced that Cafeba­bel has a bright fu­ture. It's now time for me to join a new pro­ject and go back to the danse and the­ater sec­tors, where I first began.
Alice (the new de­vel­op­ment of­fi­cer) is a very mo­ti­vated and tal­ented young NGO man­ager. She is thrilled to take care of Cafeba­bel and loves in­ter­cul­tural en­vi­ron­ments. I'm very happy that we chose her to take over my po­si­tion.
Kind re­gards, and see you soon,
Juliette"