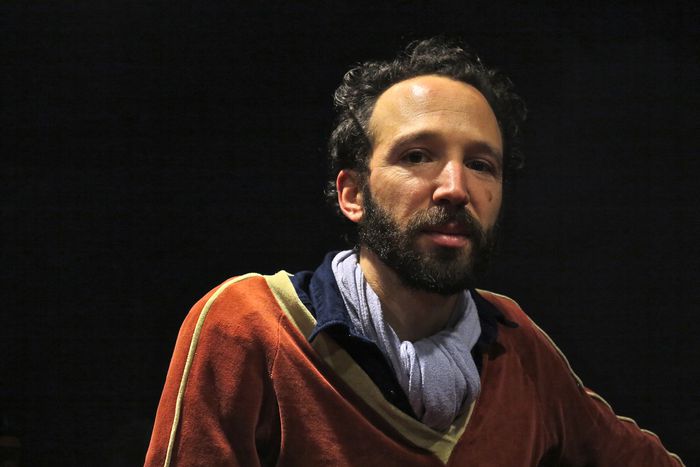 Judah Warsky: "I'm maybe more intellectual than the average"
Published on
People may not always pay much attention to politicians discussing Europe - but what about musicians? Judah Warsky has taken the plunge to pay homage, in part of his second album, to Brussels, "the capital of Europe." We meet a semi-hipster capable of bringing up the Maastricht Treaty, Lino Ventura and Raymond Queneau within the space of the same hour.
cafébabel : What's your connection to Brussels?
Judah Warsky : I often go there to play gigs, and it's a great pleasure every time I visit. It's a "dynamic" city [ed.: he didn't like the word but couldn't think of anything better just at that moment] because it's a capital city, but the people are also cool and laidback.
cafébabel: At what point did you decide to devote almost a whole album to it?
Judah Warsky : To start with I was only going to write one song about it: "Bruxelles, capitale de l'Europe" [Brussels, capital of Europe]. Then we decided that song would make a good intro so we named the album after the song. That doesn't mean the whole album is about Brussels. I've always liked Belgian new beat and the album is released with Pan-European Recording who have always associated themselves with the music of mainland Europe, as well as Italian film music,  modern French chanson or German krautrock.
Judah Warsky - « Brux­elles, cap­i­tale de l'Eu­rope »
cafébabel : So the title, "Bruxelles, capitale de l'Europe ", where did it come from?
Judah Warsky : When I wrote the song I was really happy about being back in Brussels to play another gig. It was going to be in this bar, Madame Moustache.  Before going to play there I googled the bar to see what the stage was like and then went to bed. Then I dreamed about being on the stage, reciting a poem without music which went: "in the dark of my soul, oh Nyctalope town, you can see hope.  Bruxelles, capital of Europe." The next morning I remembered the dream and thought it was interesting. Pretty soon it become a song that I was performing for real.
cafébabel : So it came from a dream. That's a bit strange, isn't it?
Judah Warsky : Not really, it happens to me quite a lot. Since I was a kid I've been fascinated by the idea of dreams, by the fact that you can experiment with the craziest things, things you could never have imagined in your waking life. It's like a gift from your brain. And very early on I was reading books about exercises that allow you to remember your dreams, and enable lucid dreaming.
cafébabel : Looking at the cover art, it seems you wanted to highlight the eclecticism of the album, which reflects Brussels's multiculturalism.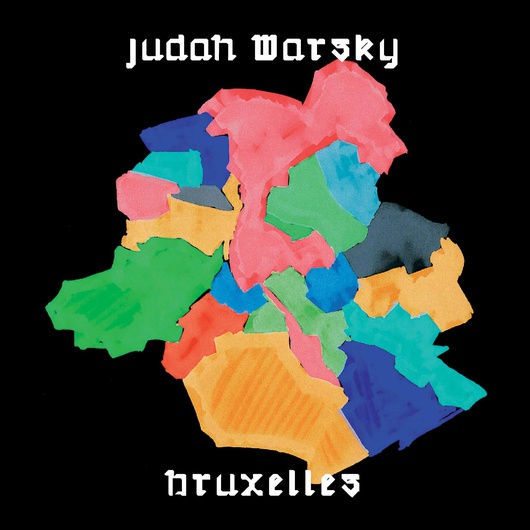 Judah Warsky : It's definitely a multicultural city, even more so for having been proclaimed capital of Europe with a Parliament which brings together people from all different countries.  Beyond that, Belgium is also a bilingual country, a country which builds its identity upon bilingualism. In a way, it's also a bit of a schizophrenic country. If you put several people speaking different languages in the same country, weird things will happen.
cafébabel : Do you have an opinion on the current state of Europe?
Judah Warsky : No, not really. I'm not that into politics, and like those of many artists, my opinions aren't of much interest. But it's true that when I was a kid Europe was often presented as a super cool project, and yet now we've achieved it, everyone's disillusioned. I find the whole thing a little bit sad. I feel like they lied to me as a child. In the 90s, at the time of the Maastricht Treaty, no-one was against it.
cafébabel : There aren't many artists who talk about Europe in their songs, and there are still fewer who quote the Oulipo literary group in their interviews. Would you describe yourself as an intellectual?
Judah Warsky : By the standard of most rock groups, I'm maybe more intellectual than the average. But compared to real intellectuals, I'm a philistine, let's not kid ourselves. For example on this album there's a poem by Garcia Lorca, maybe that's showing off a bit. But I chose it mostly because the translator was my grandfather  - now, he was a real literary man. He left France after the war to open a bookshop in Argentina and ended up mixing with people like Adolfo Bioy Casares, Albert Camus and Raymond Queneau. It was also my grandfather who introduced me to Oulipo [ed.: "L'Ouvroir de littérature potentielle »  or "Workshop of literary potential", an international group of writers and mathematicians], and to dreams and surrealism.
cafébabel : So as a child you had a cultural awakening that others didn't experience.
Judah Warsky : Absolutely. On Wednesdays I would go visit my grandparents and they would often take me to museums in Paris, from their house in Sèvres. They lived in the same building as Lino Ventura [popular French actor of the 60s and 70s].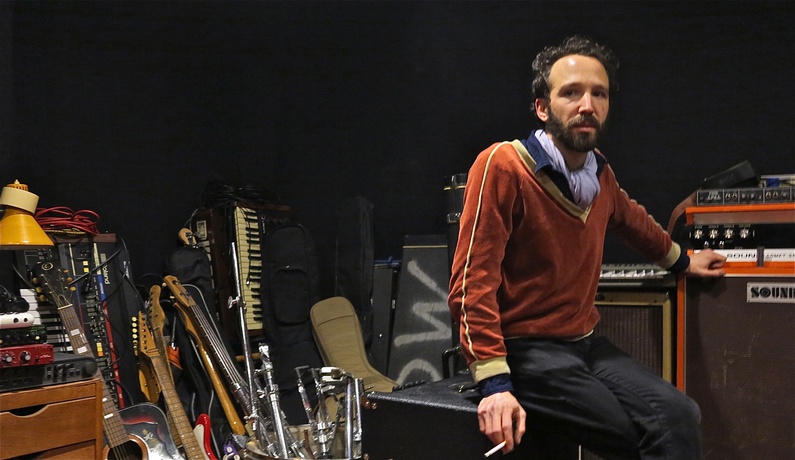 cafébabel : You recorded your first album (Painkillers and Alcohol) with a broken finger, so with your left hand - a constraint which strongly inspired the record. You worked on the second one without a handicap: did this change the way you wrote the songs?
Judah Warsky : Not much. I felt that only using synth on the first album worked well, so I did the same for the second album but worked quicker because I had two working hands (laughs).  But I really like working with constraints. I have my guitar, and my bass which I use when I'm playing with my group the Chicros, and I'd really like to keep not using them as a solo artist. Imposing constraints on yourself is always interesting.
cafébabel : Rightly or wrongly, Pan-European is often described as a "hipster label". Where do you think you fit into the current French music scene?
Judah Warsky : I think the word "hipster"  is generally used to describe people who try hard to be different. Me, on the other hand, I like to go unnoticed, even if it's just to go into a restaurant, sit down and listen to people's conversations. Lots of ideas for songs have come to me that way. To immerse yourself, you can't float on the surface, you have to plunge in. Yeah OK, maybe I am a bit hipster, but on the inside. I might have suffered because of this at certain moments in my life.
cafébabel : Tell us more …
Judah Warsky : In my small town in the suburbs I felt a bit isolated, a bit of an outsider. I was obsessed with stuff that didn't interest other people. On Wednesdays I would go to the museum with my grandparents and on Thursdays I had no-one to talk to about it.  By all this I mean to say that I didn't want to stand out, in fact I wanted to be more like other people.
check it out : Judah Warsky - Brux­elles (out 17 February 2013 on Pan-Eu­ro­pean Record­ing)
-
Read the whole interview on the group "Garage à beats" (French language)
Translated from Judah Warsky : Bruxelles, ma belle