Joe Frankel: Zero waste, no matter your taste
Published on
Does food packaging cause more harm or good to our households and the environment? Joe Frankel is the founder of Vegware, the UK's only completely compostable food packaging company, founded in 2006 in Edinburgh, Scotland. An example of a manufacturer able to combine care for the environment with successful business strategy.
Waste is an issue that affects everyone, and we all produce it. In Europe alone, we generate up to 3 billion tonnes of waste every year, of which a whopping 250 million tons come from households. Not only is the amount of waste we create increasing dramatically, it's also changing its nature. There are more complex material compounds and more hazardous substances present in packaging, which are responsible for increased pollution and greenhouse gas emissions which cause climate change.
When it comes to food packaging, the topic is even more complex. What began as a simple method of preventing food damage, has developed to such an extent that it now harms the environment. During a growing "green emergency", and in a highly competitive market, it is becoming necessary to switch to more cost-effective, eco-friendly methods of food packaging production. 
Vegware lifecycle - cup to compost, fork to field from Vegware on Vimeo.
In this contest, more and more companies are turning "green" and investing in more sustainable business models. Among them, Vegware, an Edinburgh based manufacturer founded in 2006 by Joe Frankel, committed to provide completely compostable, certified packaging to clients worldwide.
"Joe was living and working in California when he happened to find a spoon in a farmer's market that was made of cornstarch and potatoes," explains Eilidh Brunton, the Group Recycling Consultant at Vegware's Edinburgh offices, "He thought this was an amazing idea and was able to see the potential of such a revolutionary business. When he got back to the UK he decided to invest his life-savings in a couple of tonnes of bio-plastic resins to be used in the cutlery market, and that's basically how it all began." 
In less than 10 years, the multi award-winning company has established itself as a top player in the global production of 100% recyclable low-carbon disposables – ranging from hot cup lids to high-heat cutlery and soup containers – all able to be reprocessed along with the food waste itself.
Not satisfied with being the only firm in its sector operating globally (from the USA to South Africa), Vegware has worked towards becoming a "visionary brand" firmly committed to achieve zero waste in food services. To do that, they follow their clients throughout the whole composting process, educating people about recycling, thus playing an important role in tackling the stringent, interlacing issues of climate change and food waste. It seems vital to acknowledge that this grassroots activity complements the wider climate fight embodied by the COP21 climate talks. "Hopefully," says Eilidh, "this year's event in Paris will be able to inspire more and more people to focus on sustainability."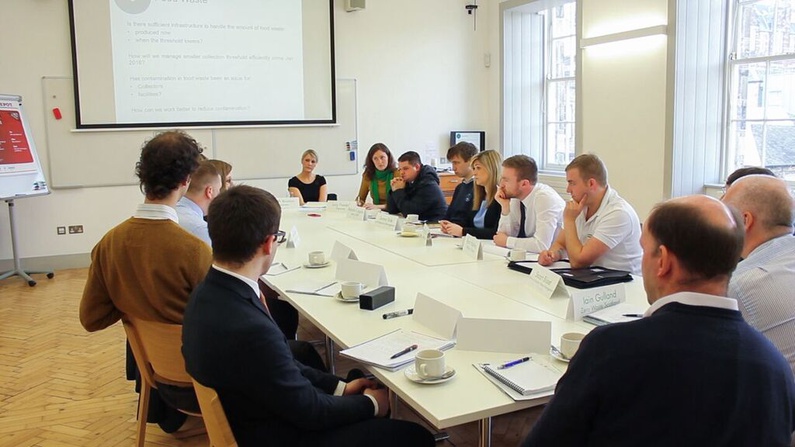 Vegware has helped establish Scotland as a benchmark to which other countries refer to when discussing recycling. "We are currently the 3rd fastest growing company in Scotland and 29th in the UK", explains Eilidh. "What makes us stand out in the marketplace is that we not only sell cups but, thanks to our Food Waste Network, we also provide support and advice in recycling used Vegware items and food leftovers, actively co-operating with our customers towards the transition to 'zero to landfill' status within the food service environment. We want as many of our cups to get composted as possible, so that both our clients, and all of us as citizens, can see the benefits this has on our environment."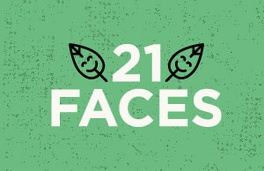 ---
This portrait is part of our #21faces project in the run-up to the world climate summit COP21 in Paris.