Job offer: cafebabel.com recruits sprightly Spanish editor (now closed)
Published on
cafebabel.com is looking for its next healthy editor to jovially take over the Spanish linguistic version of cafebabel.com.
Write, edit, translate, publish, commission, manage teams of citizen media writers, translators, bloggers, photographers, and our local friendly teams across Europe... there's plenty to get your teeth stuck into!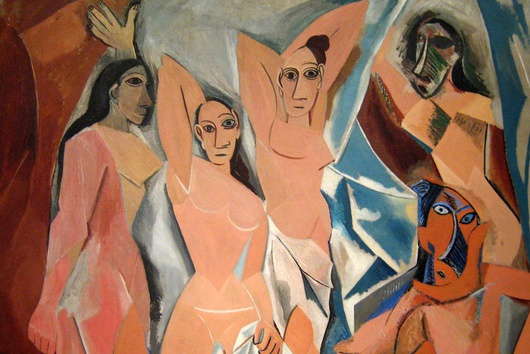 Pictured: Spanish artist Pablo Picasso's 'Les Demoiselles d'Avignon', painted in France. But you won't need to get naked in the office
We need someone who is heroic, enthusiastic, ambitious and who is not afraid of sharing their opinions and being an important cog in a pan-European project like this one. If you think this sounds like you, get in touch. All of the details are in the Spanish call for applicants, which you can find here.
Deadline 25 May 2012 - mucha suerte!

Picasso image captured by (cc) wallyg on Flickr