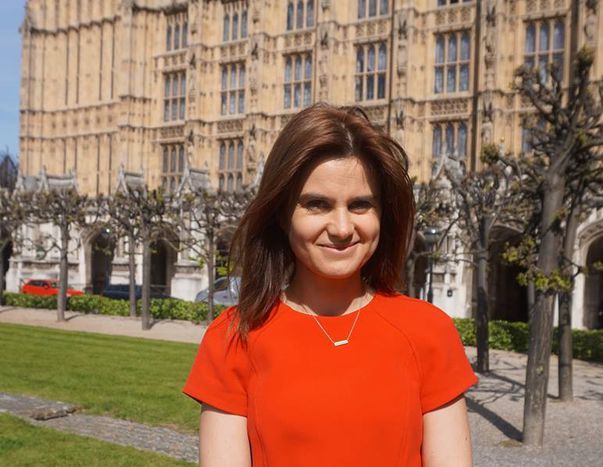 Jo Cox murder: A bitter referendum turns desperately sad
Published on
Britain has experienced its first political assassination in over quarter of a century. Labour MP Jo Cox was murdered outside of a meeting she was holding with her constituents, shot and stabbed by an attacker who allegedly shouted "Britain First". Her death is beyond doubt a tragedy, and what's more a political one, which will irreversibly change the tone of the Brexit debate. Opinion Piece.
Jo Cox was elected MP for the Batley and Spen constituency in West Yorkshire at the 2015 General Election at the age of 40. Before this she worked in the charity sector; she was committed to supporting the work of OXFAM and several other organisations. She had two children. She served just over a year in Parliament – where she actively supported "Britain Stronger in Europe" – before she was assassinated, allegedly by a pro-Brexit terrorist.
I am 25 years old. There has not been a UK political assassination in my lifetime.
Jo Cox was conducting a public meeting with her constituents in a local library when she was shot and stabbed to death. She was listening to the concerns of voters, reducing the distance between people and power, engaging on a grassroots level with the public in order to work towards compromises benefitting as wide a proportion of the population as possible. She was murdered by a man who, despite being given the democratic right to express his grievances, still felt the need to kill to enforce his beliefs.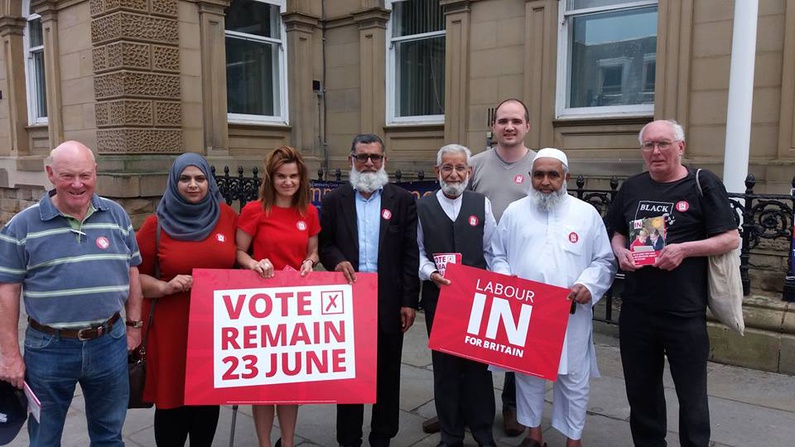 Whatever motive is eventually given for this senseless killing, the murder of Jo Cox has impacted the tone of the referendum debate. Yesterday, both the Remain and Leave teams suspended campaigning out of respect, yet social media was awash with condemnation of the bitter edge the debate has taken.
There are those who say that her murder should not be made political, yet if such actions are politically motivated they inevitably have political consequences. Brendan Cox, the husband of the Yorkshire MP, released a statement following her death. "She would have wanted two things above all else to happen now, one that our precious children are bathed in love and two, that we all unite to fight against the hatred that killed her. Hate doesn't have a creed, race or religion, it is poisonous." Jo Cox spent her life striving for a better society, in which acceptance was promoted and divisions were reduced. It feels wrong to disavow the strength of this message by calling for an apolitical reaction.
On the same day Jo Cox was killed, Nigel Farage unveiled a campaign poster showing an image of a column of refugees fleeing the Syrian civil war, baring the headline "Breaking Point". The use of the image has been shown to be eerily reminiscent of Nazi propaganda footage. This isn't the first time that Brexit campaigning has casually invoked parallels to the Third Reich – Boris Johnson has compared the EU to Hitler. The language of the out campaign has been continually colonialist and nationalist. It's vital to stop the level of hatred and bile being whipped up by such misleading and demeaning publicity from having a lasting impact on the British political landscape.
Two days ago, Brexit coverage included a flotilla of fishing boats flanked by Farage being chased down the Thames by Bob Geldof with a megaphone in a stunt that seemed almost comically British. Jo Cox took to the river along with her husband and two young children to wave a flag marked "IN". Today, Britain is talking about the first assassination of a sitting politician within its borders since the Northern Ireland conflict.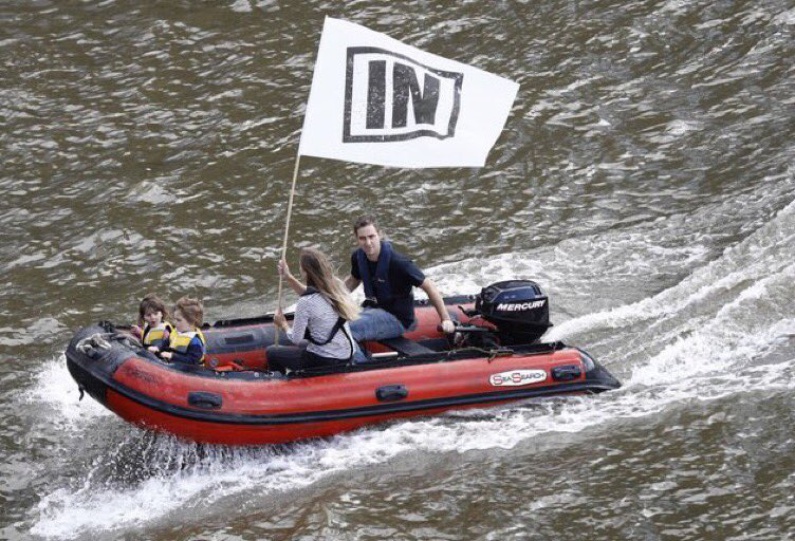 On the continent, coverage of the upcoming referendum has led to a plethora of kitsch headlines, portraying Britain through its cultural history. The possibility of the country pulling out of the Union has been greeted with concern, but framed as a quaint little island's extended political strop. Now, suddenly, the tone has become all too serious. We're no longer a nation of tea drinking, overly polite culinary disasters, but a place where elected officials need to fear for their safety. I'd so much rather have yesterday's twee than today's truth.
We should search for the antidote to this poison by any means necessary. If we aren't able to do so, far be it from putting "Britain First", I have never been more convinced that we should – to paraphrase Barack Obama – be sent to the back of the queue.