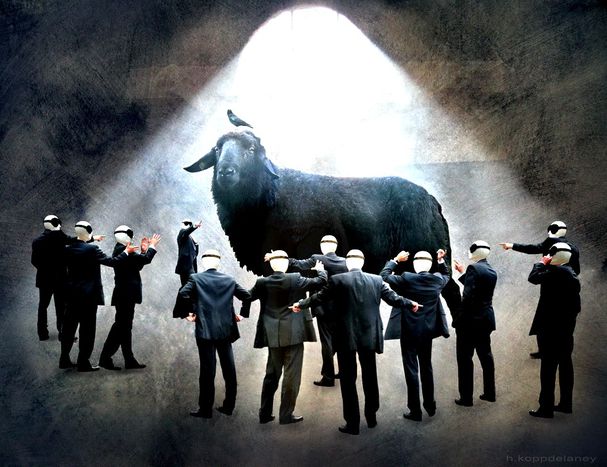 Jerome Kerviel: Europe's poorest man
Published on
Will the 33-year-old really pay back 4.9 billion euros - that's 170, 000 years of his former salary. Is Societe Generale going to reduce the gigantic sum for this black sheep? Or will his future children be slaves to the banks and have to keep paying off their unhappy inheritance for generations to come?
'Selon que vous serez puissant ou misérable, Les jugements de cour vous rendront blanc ou noir' 
Jean de La Fontaine defined the moral best in his 1886 Les Animaux Malades de la Peste ('The Animals Sick Of The Plague'). Literally, depending on whether you are powerful or not, the decision of the court rules whether you are innocent (white) or not (black). That's what the author of the French blog Save Kerviel (SauvezKerviel) laments, in any case.
Jerome Kerviel, a former trader at France's second largest bank, was sentenced on 5 October in the halls of the Palais de Justice, Paris. He gets five years in prison and owes 4.9 billion euros (£4.2 billion) in damages and interests to the victim - the bank. The Save Kerviel guys say that French justice has absolved the Societe Generale in its flabbergasting judgement. It's exactly how we reproached the United States of having come to the rescue of their fraudulent banks during the economic crisis of 2008. Is the 'small trader just a scapegoat', as the European press comment? Is he the scapegoat of a cynical bank who want to hide their real crisis-induced losses?
Facebook support groups to save 'SocGen's James Bond' have been on the rise since the affair was first exposed in 2008, with groups popping up like 'Every French person should donate 75 euros to Kerviel' or 'Let's all give one euro to the SoGé to save Jerome Kerviel'. Will the internet help save the cheekiest trader in the most debt in the history of the world? Or will solidarity run dry the minute when anyone has to punch in their account numbers from their Société Générale plastic cards...
Jerome Kerviel's European brothers-in-arms
There's only ever been two European precedents before Kerviel.
United Kingdom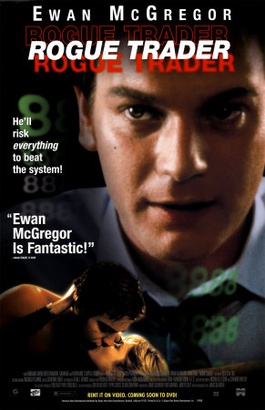 Watford-born trader Nick Leeson brought down Barings bank in 1995. He was sentenced to £827 million in damages and interests – four times less than what Kerviel has to pay – and spent five years in prison
Italy
Parmalat Finanziaria founder Calisto Tanzi was ordered to pay 105 million euros in damages and spend ten years in prison. He helped his company lose 14 billion euros
Iceland
An aside, but British daily The Telegraph claim Geir Haarde is the only man who deserves to go to jail. The former prime minister is accused of failing to prevent the economic crisis which drove his country bankrupt
Image: © h.koppdelaney/Flickr
Translated from Jérôme Kerviel, l'homme le plus pauvre d'Europe