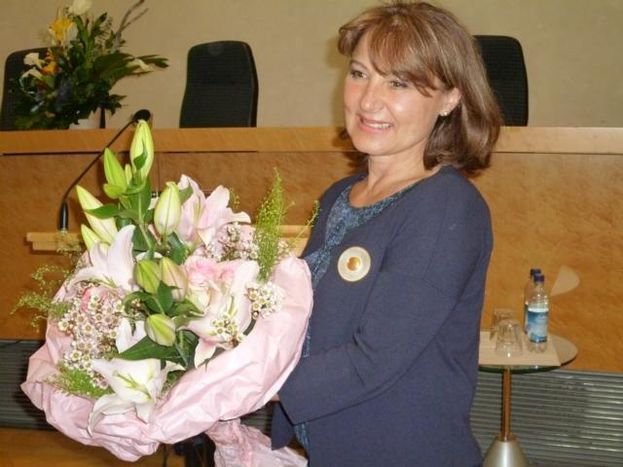 Jasmina Prpic: 'The problem is not the criminals, but the system'
Published on
Despite the hardships she has seen in her various roles as a judge, lawyer and a female - and fighting stories of her apparent death - the German-Bosnian says she is happier than ever before – especially considering the European movement in Germany (EBD) voted the 58-year-old 'woman of Europe' in 2012
Jasmina Prpic was born in Banja Luka, in Bosnia-Herzegovina – although back then, the country was a part of the federal socialist republic of Yugoslavia. Jasmina decided to become a lawyer since jurists in the heart of a socialist state did not play such a huge role in the political sphere. 'We were in a communist system where one party ruled over everyone, and I wanted to do something different,' she says. It wasn't a simple affair to follow her heart, Jasmina noted, especially once she had graduated. Her applications were rejected since she was not yet a member of the communist party herself.
Lawyer without borders
Jasmina Prpic likes to speak openly about such matters. When the war in the Balkans started, she was a refugee in Germany with her family, and it was hard to get by. Her jurist diploma that she had studied for in Sarajevo was not recognised , and she was a cleaner for a while to earn some money. On top of that, she had to learn this new foreign language. Two decades after she received her initial jurist's diploma, she signed up for post-doctoral studies at the law department of a university in Freiburg, south-western Germany.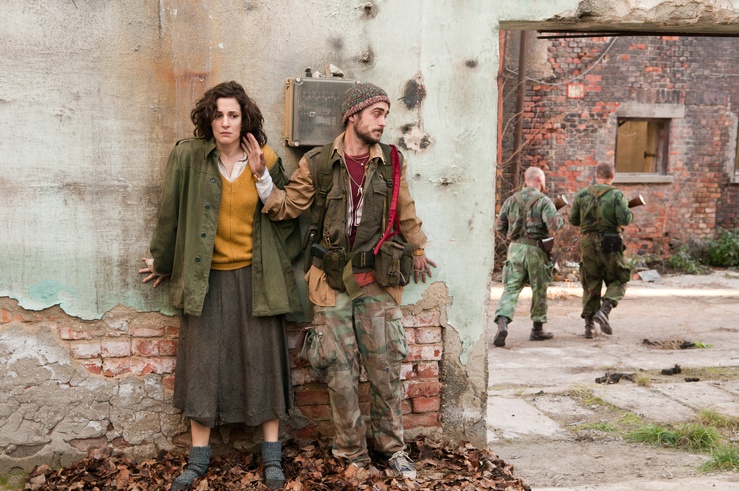 One of Jasmina's essays ended up in the hands of Monika Hauser, a former 'woman of the year' in 1995. With her own organisation medica mondiale, Hauser worked with young women and girls suffering from post-traumatic shock of war and conflict sitatuations. Jasmina Prpic found herself heading to Kosovo with the organisation for three years, where she tried to bring victims of sexual violence during the war to justice, in cases going as high up as reaching the international criminal court of justice in The Hague, Netherlands. 'The presence of justice is so important, especially when it comes to times of war, which are periods in which the powers in place can do whatever they want,' she says.
The married mother-of-two has also addressed the issue of gender equality in Europe from a juridicial and practical perspective, by promoting the united nations convention on the elimination of all forms of discrimination against women (CEDAW), which is little-known despite its 30-year existence. 'The convention is not respected,' says Jasmina, 'especially where it comes to gender discrimination towards women.' Not surprisingly, Jasmina went on to create her own association in 2008, women lawyers without borders in Freiburg ('Anwältinnen ohne Grenzen,' whose site is also published in German and Spanish), with eleven colleagues from different countries. The association has been fighting inequality and defending immigrant rights not only in Germany, but abroad too, all thanks to her initiative. 'I am certain that this is really the only way to bring justice,' she adds. And she would know.
DOA
After the war ended, Prpic learned that she had been excluded from the council of the order of lawyers in Bosnia-Herzegovina. She was told that she had been excluded since she had been declared dead... 'I was more than alive,' she chuckles. The organisation did not get back to her for a long while, so she took action – by resorting, ironically, to the law. 'I won,' she smiles, 'And was declared 'alive' again.' The court case took five long years to prove she had not yet left this earth, and she was reintegrated.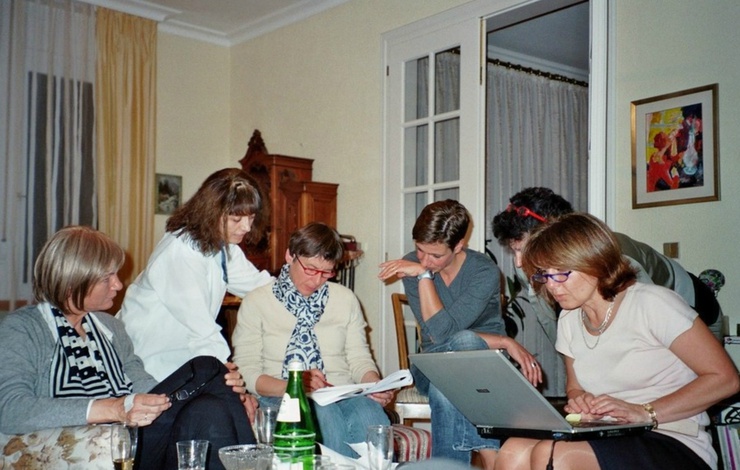 As we talk about the broad range and extent of Jasmina's career, it quickly transpires that her enemies are not this or that person, but those who allow such crimes to take place. 'That's sadder than the stories themselves,' she says. 'The problem is not about those who are guilty but about the system that they are in itself. The enemy is huge, and difficult to condemn. Who elected Slobodan Milosevic? It wasn't just a pack of nationalists, but it was down to a mass vote of people electing black sheep. Who do people vote for, and why don't these leaders later resign?' The future will see a response to her questions. Prpic doesn't only work with the past, but is focused on changes for the foreseeable future. She wants to amass a large body of information so that people finally educate themselves as to what has already happened. 'Otherwise wars will keep repeating themselves over and over,' she explains. 'We have to change mentalities.'
'Who elected Slobodan Milosevic? It wasn't just a pack of nationalists'
Team work is important to Jasmina. The prize she won in November 2012 has allowed her to join a community of committed female professionals who have been working at the EBD since 1991, when the award was created. This symbolic distinction recognises those who have shown their courage and will for the European continent. Jasmina Prpic is happy about what the future has to bring. No matter what domain these women are working in, they share this vision of a common and peaceful Europe. She uses this inspiration to send this message to all young people: 'Don't be insensitive when it comes to politics,' she finishes. 'Be active, be concerned. This is how wars will finally stop happening.'
Images: main (cc) Netzwerk Europäische Bewegung Deutschland/ facebook; in-text © Anwältinnen ohne Grenzen
Translated from Frau Europas 2012 Jasmina Prpić: Anwältin ohne Grenzen