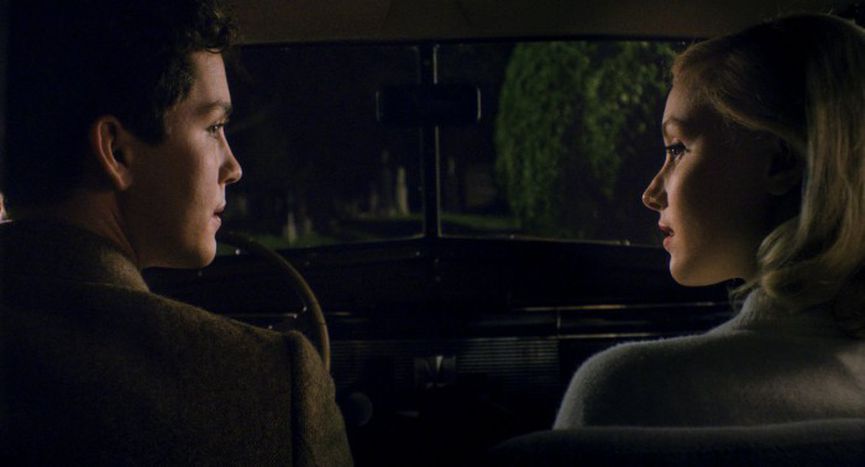 James Schamus makes a convincing directorial debut with "Indignation"
Published on
Ang Lee's long time producer, James Schamus, makes his directorial debut with Indignation, an adaptation of Philipp Roth's book of the same name. In works like Brokeback Mountain Schamus showed us his ability to wade through complex emotions while remaining capable of telling a clear and poignant story. He has certainly carried over those skills to his work as a director.
The film is set amidst the draft for the Korean war. The protagonist Marcus Messner, played by Logan Lerman, is a Jewish boy from New Jersey whose scholarship exempts him from having to enlist. The only child of an over-bearing father and a long-suffering mother, he sets off to college in Ohio, resolute to focus on his studies. Things change when Olivia Hutton (Sarah Godon), an angelic looking blond girl, enters his life. She is far more liberal than anything he has ever encountered in his kosher world back home. At first this causes him to take a step back, but then, driven either by lust or adventure he takes two giant leaps forward, much to the chagrin of his mother.
The film is about an unravelling. Because Marcus was wound so tight his whole life, everyone close to him gets whipped as he comes undone. Lerman does a wonderful job of playing the studious butcher's son on a slippery slope. Like the greats, he not only masters the core of the character in the beginning, but his transformation along the downward spiral of indignation is just as compelling.
Equally noteworthy is Sarah Gadon. She harmoniously combines the conservatism of the 1950s with the rebelliousness of her character in a way that makes neither feel like an addendum. Indeed both are integral to her as a human being and understanding them is necessary to explain the sordid decisions she makes.
In terms of pacing, the film starts at a gentle trot, and takes a good while before things really get going. It is only when Marcus has a Kafka-esque meeting with his Dean that Schamus really shows off his chops as a writer. The emotional ups and down you go through as the two verbally joust in the office make you feel like you are watching a carefully choreographed fight scene.
Indignation will not be remembered as the best film Schamus ever directed – rather as a damn good start.