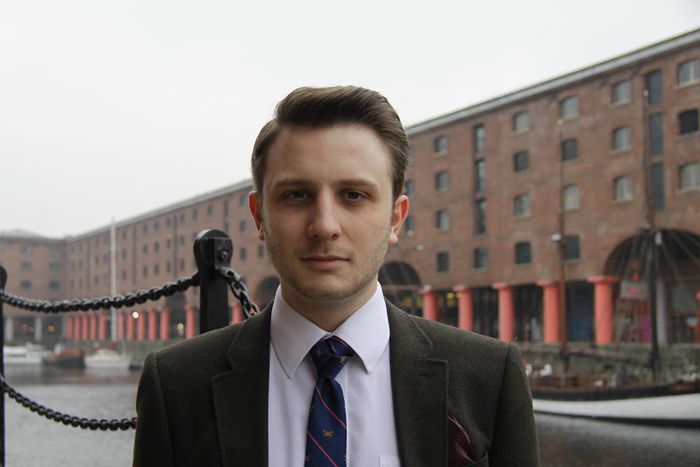 Jack Buckby: The fresh young face of Britain's right
Published on
The media like to dismiss the 'far-right' as boneheads. 'No platform' policies are often proposed. But in a liberal democracy, every voice should be heard. Discussing 'controversial' ideas is productive. Supressing them is undemocratic, an insult to readers' critical faculties. As such a candid presentation of anti-immigration sentiment is an essential feature of cafébabel's immigration dossier
Who bet­ter to pre­sent the case against im­mi­gra­tion than Jack Buckby, the fresh young face of Britain's right? The ar­tic­u­late 21-year-old has been hounded and threat­ened by both the left and the right. Now he's run­ning to be an MEP. Cafébabel spoke to Jack about im­mi­gra­tion, the EU and mul­ti­cul­tur­al­ism.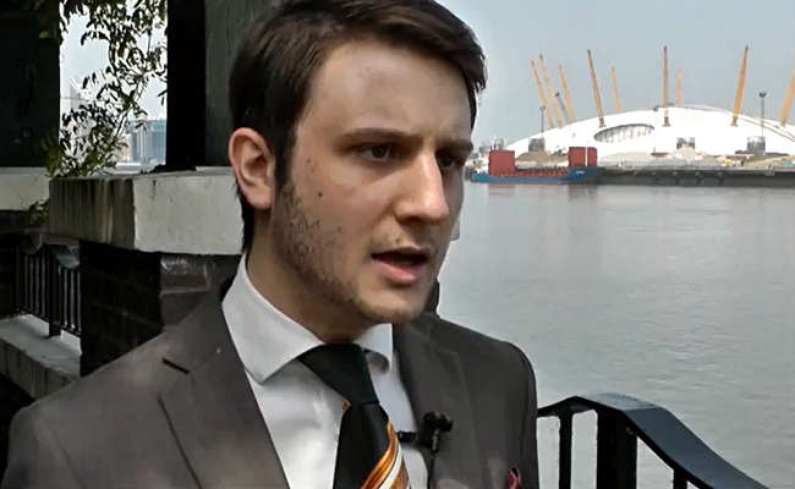 Cafébabel: What is Cul­tur­ism?
Jack Buckby: Cul­tur­ism is the view that na­tional iden­ti­ties should be pre­served. It's about al­low­ing cul­tures to de­velop by the will of their own peo­ple. It's the view that not all na­tions are nec­es­sar­ily equal, be­cause some Japan­ese peo­ple might see us as in­fe­rior, some British peo­ple might see some Ger­mans as in­fe­rior, but we've all got a right to our own na­tional cul­ture, we should be al­lowed to pro­tect it and we should not be called racist for want­ing to do so.
What are Lib­erty GB's ideas on im­mi­gra­tion?
It's been out of con­trol for decades now and for the time being we need a com­plete stop. We'd have a five year ban whereby no­body comes in at all, then after those five years we'll see what the sit­u­a­tion is.
Why do you think im­mi­gra­tion is out of con­trol?
First of all there's the re­sources is­sue- we are over­pop­u­lated. But it also boils down to a na­tional iden­tity issue. When you re­place the peo­ples of a na­tion you re­place the cul­ture that goes along with it.
Rather than 're­place­ment', how about co-ex­ist­ing side by side?
Well it would be an ab­solute dream if every­one could get along side by side but that just doesn't hap­pen. Mul­ti­cul­tur­al­ism has proven that it sim­ply doesn't work.
What are your thoughts on mul­ti­cul­tur­al­ism?
Mul­ti­cul­tur­al­ism is op­pres­sive on the host cul­ture. Every­where out­side of the west, pretty much, is cul­tur­ist. Why is Asia for the Asians, Africa for the Africans but Eng­land is a 'melt­ing pot for every­one'? It's an ab­solute joke. The idea that mul­ti­cul­tur­al­ism al­lows for di­ver­sity is laugh­able. The minute you start putting dif­fer­ent cul­tures to­gether and al­low­ing them to amal­ga­mate, you take away cul­tural and eth­nic di­ver­sity by mak­ing every­one the same.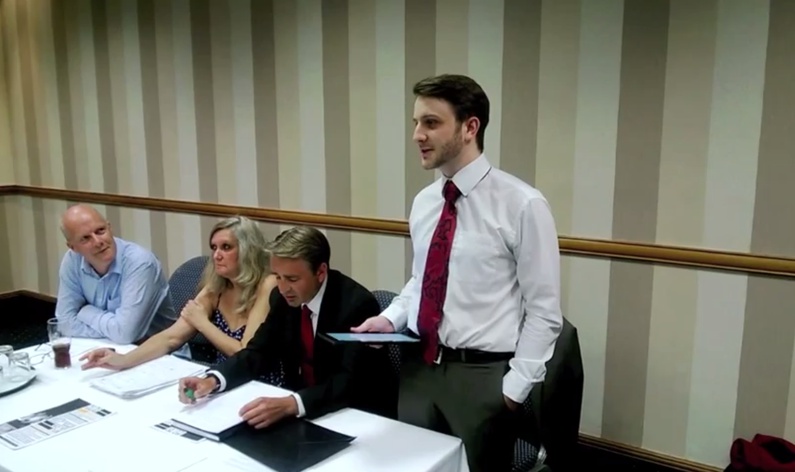 Does im­mi­gra­tion not solve the de­mo­graphic prob­lem of an aging pop­u­la­tion?
We do have an aging pop­u­la­tion, but im­mi­grants age as well, so we can't just keep re­plac­ing them. Make peo­ple feel com­fort­able in their own home so they're not leav­ing through 'white flight' and think­ing 'maybe it's not right to bring a child into this eco­nomic and so­cial mess.'
Can you see any ben­e­fits from im­mi­gra­tion at all?
If we need nu­clear sci­en­tists from Japan, or en­gi­neers from Ger­many at given times then ob­vi­ously it's ben­e­fi­cial but at this mo­ment in time with 2.32m un­em­ployed, I don't see why we need any more un­skilled work­ers.
Can you tell me about the abuse or vi­o­lence you've suf­fered for your be­liefs?
I got kicked out of uni­ver­sity last year for talk­ing about the prob­lems re­lat­ing to Islam and mul­ti­cul­tur­al­ism. One of our lec­tur­ers was a Mus­lim who tried to jus­tify the killing of Lee Rigby. I op­posed that which was one of the rea­sons I got kicked out. I'm hear­ing other stu­dents as well are being given classes on mul­ti­cul­tur­al­ism and being told, 'equal­ity and di­ver­sity is the rule. You must ac­cept these val­ues or leave.' But the other side of the ar­gu­ment is not being taught. As long as this goes on, peo­ple like me are going to be called 'fas­cist' when in re­al­ity I'm cer­tainly not a fas­cist.
Luck­ily no vi­o­lence yet- the left seem to be more bark than bite. But I've had nu­mer­ous threats to kill me in Liv­er­pool. Peo­ple on cam­pus tried to at­tack me. It got to the point where I ac­tu­ally needed a body­guard on cam­pus.
Would you ever have Mus­lim friends?
No. The peo­ple who claim to be peace­ful and mod­er­ate are ei­ther ig­no­rant to­wards what their re­li­gion ac­tu­ally tells them or prac­tic­ing taqqiya which is what we call 'lying'.
Could you tell me about your British Na­tional Party ex­pe­ri­ence?
When I first got in­volved with them I was quite young. Naively, I thought, 'they've changed, they're help­ing the de­bate to­wards im­mi­gra­tion, I'll join'. When I did join, peo­ple quickly re­alised I was in­tel­li­gent and out­spo­ken and I got pushed up the ranks. I was in reg­u­lar con­tact with Nick Grif­fin, and through that con­tact and meet­ing the peo­ple at the top, I re­alised the whole idea that they'd mod­ernised was a total farce, a lie, they were still anti-se­mitic, and they were still race-haters.
I was try­ing to push Cul­tur­ism. I did a speech at the Al­liance of Eu­ro­pean Na­tional Move­ments Con­fer­ence, and I told them, 'stop talk­ing about race, talk about cul­ture in­stead'. If you watch the video, every­one laughs. I laughed it off at first, but after I thought, 'crap, that's a bit strange' and as time went by I started get­ting vi­o­lent threats from BNP mem­bers and even the Na­tional Front, call­ing me a 'Jew­ish, Zion­ist, gov­ern­ment state agent'. Ap­par­ently I was paid by the gov­ern­ment to in­fil­trate na­tion­al­ism and make them look like a joke. It frankly got ridicu­lous, and along with the fact that they are so­cial­ists, it pushed me over the edge.
Let's talk about your cam­paign to be­come an MEP. What would Eu­rope look like in your vi­sion?
Well, the EU wouldn't exist.
Would you work with other right wing par­ties from other coun­tries? Say the Front Na­tional in France or Geert Wilders in Hol­land?
Cer­tainly with Geert Wilders- we've got con­tacts with the PVV. They're a very good party. Pos­si­bly the FN. We'd work with most par­ties that are counter-ji­had, as long as they weren't fas­cists or neo-nazis.
Are you con­cerned that your cam­paign has only raised £500 so far?
Our do­na­tion sys­tem is hav­ing a few tech­ni­cal hitches, but we have cer­tainly raised much more than that.
What do you think about the media por­trayal of the right?
All of the most aca­d­e­mic, in­tel­li­gent well-read peo­ple that I've ever met are on the right of pol­i­tics, yet the media would have you think we're all skin­heads down the pub with swastikas tat­tooed on our arms.
This ar­ti­cle is part of Cafébabel's 'Im­mi­gra­tion Dossier', a se­ries of ar­ti­cles ex­plor­ing im­mi­gra­tion in the EU.