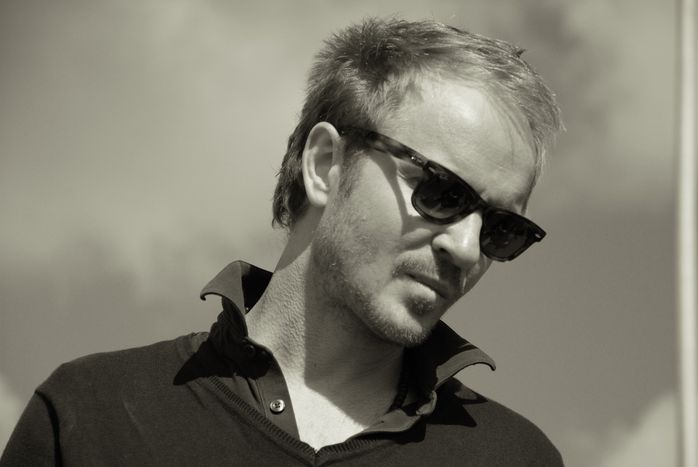 Jacek Borcuch, Poland's 2011 Oscar candidate: 'America doesn't impress me'
Published on
Translation by:
Peter Robbins
'All That I Love' by the 40-year-old Polish director is one of 65 films competing for an oscar in the 2011 'best foreign language film' category. It is a nostalgic childhood tale about growing up with a punk rock band in a Poland under martial law
This interview wasn't easy to arrange; Jacek Borcuch is busy filming a series for the Polish channel HBO. After several telephone calls and postponed appointments, the rendezvous is at the Kafka café in the Powiśle district of Warsaw, which houses the university of Warsaw, where he studied philosophy. Fifteen minutes later, my interviewee appears. He wouldn't look out of place in New York – the dark glasses, the herringbone jacket, the threadbare Converse trainers.
I ask him how it feels to be on the shortlist for a foreign language award at the 2011 Oscars. He stirs brown sugar into his espresso and answers, the slight weariness in his voice suggesting he's been through this routine many times. 'People have been speculating about it for several months, so I decided to put an end to the rumours,' he tells me, with no great emotion. How does he rate his chances of going further? 'I believe in both fairytales and miracles, but my experiences over the past few years have shown me that what you need is a lot of money and genuinely professional lobbyists acting on your behalf.' All the more so given that 'there's nothing interesting on an international scale going on in Poland at the moment. There are no wars or major political events to grab the attention of the global public. The politics that go into giving awards to films have always leaned slightly to the left,' he concludes, giving me his rather sober take on the situation. The father-of-one looks around for an ashtray. There aren't any. 'If I'd known you couldn't smoke here, I'd have chosen a different bar.'
Love, rebellion, music
All That I Love ('Wszystko co kocham') tells the story of a group of young people from a small seaside town growing up in communist Poland. It's a time of emotional discovery set against the background of historical events. The film is a sentimental trip back to the days of the director's youth. 'There's nothing made up in there. It's the story of my neighbourhood, exactly as it happened,' he adds. In the film, as in the director's life, music plays an important role. Jacek played in a punk band with friends from his neighbourhood. Together with his brother Daniel Bloom he formed the group Physical Love. Bloom's soundtrack for All That I Love see his melodious, melancholic arrangements intermingle with songs from the cult Polish rock group Dezerter and the punk band WC.
'Why would I have made films for the sake of my audience? That's the job of the PR people'
The Polish press has been mildly critical of the film's music: Jacek, 40, recalls one critic terming it 'sugar candy punk'. 'For me, punk rock is not about bawling into the microphone or about leather, studs and a mohican,' he says ironically. 'The greatest punks – the consummate punks, if you like – wore torn jumpers and, usually, suit trousers. They wore trainers, not boots, and combed their hair over to one side.' But Jacek isn't bothered by the criticism. 'If there's one quality I admire about myself, it's that when I go to the cinema, I completely switch off from everything else, I want to let myself be taken in by the film's creator. People make films to share something with somebody, whereas critics would want to tamper with everything to suit themselves. So much isn't criticism, only a kind of literary imperialism. As for me, I'm selfish about my passions. Why would I have made films for the sake of my audience? That's the job of the PR people.' But Jacek admits that he was delighted with the reaction of Krzysztof Grabowski, Dezerter's drummer, who came over to him after the film's premiere and said 'Jacek, fuck, that's exactly how it was'. 'Back then, they were my idols. I modelled myself on them when I started out playing music. If they're giving it their approval, saying that it was like how I presented it in my film, then I feel that I made the film sincerely.' He has certainly done that. To lighten the mood, Jacek points to the small cup of water he has added to his espresso: 'This is how real men begin their day,' he jokes.
European directors in American back yards
All That I Love has been shown at festivals such as Sundance (where it was the first Polish film to qualify for the main competition), Rotterdam, Brussels, Setúbal in Portugal, Los Angeles and New York. So I ask the dreaded question – how has the film been received by an international audience? 'I've been waiting for questions like that,' he replies (directness is Jacek's strong suit). 'Yes, OK, the film has gone down well,' he confirms, laconically. But was the film's historic context understandable? 'The viewers saw rather a general context of totalitary reality, where two young people cannot really lose themselves in their emotions. Obviously, there have been comparisons with Romeo and Juliet, but generally the focus has been on the theme of growing up.'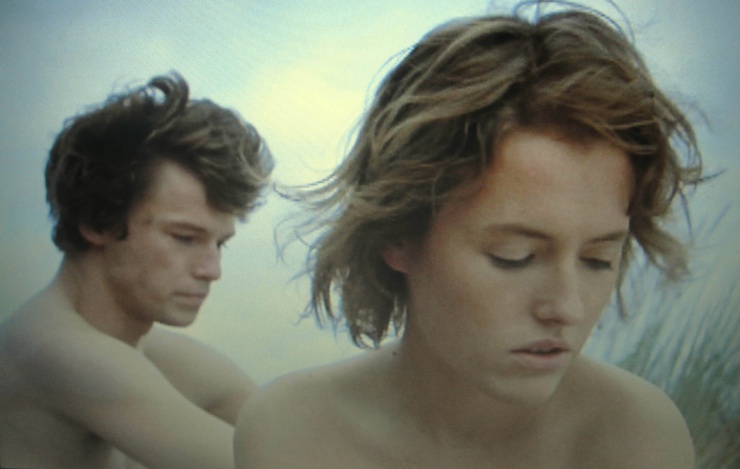 The universality of All That I Love captivated one of the organisers of the Sundance festival, who, Jacek says, found to his surprise that he was 'watching a film from his own childhood but in a strange language I didn't understand.' This then got the director thinking. 'Here am I, a European, taking on America? Then I asked myself what kind of directors had influenced me.' He reflects: the late Sergio Leone, Francis Ford Coppola… 'I thought to myself that, although I pretend to be a European, have I actually been converted? But America doesn't impress me – except New York, maybe. I find it hard to imagine myself there. Also, I won't try and prove that I can fit in there. If I have any professional ambitions, they're all firmly this side of the Atlantic.'
Translated from Jacek Borcuch: polski kandydat do Oskara 2011