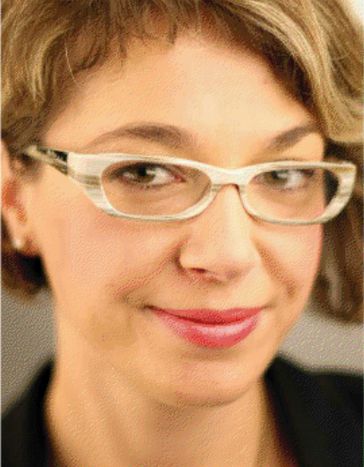 Ivana Simic Bodrozic and co: more women on Croatia literary scene
Published on
The Zagreb-based poet and writer's coming-of-age drama Hotel Zagorje is the theme of a literary event in Paris. Though her debut novel stays true to a tradition in contemporary Croatian fiction, the 29-year-old gets her audience in a flurry with the book's themes of war, women, the past and an inevitable future together
Ivana Simic Bodrozic sits with her translator at a literary seminar in Paris as she reads from her debut novel Hotel Zagorje, named after a hotel that she lived in as a refugee in eastern Croatia. A few minutes later this is followed up with a dramatic reading by an actress in French. We learn that the Zagreb-based writer has just agreed that her book's French title may be reduced to Hotel Z when it is released by the publishing house Actes Sud in 2012.
Z for Croatia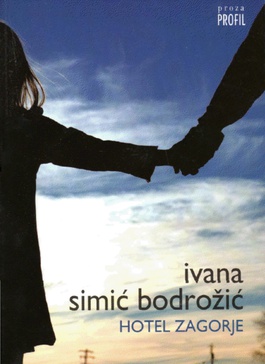 Few people present this evening have yet had the opportunity read the book. In the presence of the Croatian ambassador to France, the European commission department of translation and the president of the maison d'Europe, where the event is taking place, the audience is informed by way of laborious introductions that this is a woman writer with a name hard to pronounce, who is from a country ravaged two decades ago by war and a communist regime, and that Croatia will indeed be the next country to become the 28th member state of the European union. ('Yet perhaps we won't talk about that tonight'). Nevertheless, the hall is packed out in the city's Jewish and gay friendly district; evidently people are interested in the poet-cum-writer and her story. It is pointed out that the twentieth anniversary of the fall of Vukovar, symbolic in Croatia's fight for independence in the former Yugoslavia and Bodrozic's hometown, has just passed on 17 November.
Until recently Bodrozic, 29, was known as the author of the award-winning collection of poems Steps Into The Darkness ('Korak u tamu'). Both her poetry and her prose reflect on the loss of her father (presumably in the Vukovar massacre) and anxiety caused after having to live a life in exile. Her debut novel is another success – amongst others, Hotel Zagorje scooped the Kiklop prize for best Croatian book in 2010; that's something when Croatians reportedly only buy three books a year. Meanwhile, Bosnian director Jasmila Zbanic is working on a screenplay of Hotel Zagorje for a film also due for 2012. 
Croatia: more than just fiction
The story starts when the narrator is nine years old. She is packing with her sixteen-year-old brother for a sea side holiday just before a siege by Serbian forces begins in her hometown, Vukovar. Bodrozic is frank about her sources in writing a story about a family who leave their father behind, unwittingly forever. The story follows a period where the little girl grows up in Zagreb and then to the north of the capital, in a displaced persons centre in the region of Zagorje, The collective is located in the former political school of the communist party and birthplace of comrade Tito. 'It's based on my personal experiences but I tried to make it fictional,' says the married mother-of-two, enforcing the view that contemporary Croatian literature remains neo-realist. 'I spent almost seven years in refuges; I have seen the different destinies of the four hundred or so people who lived there. I amassed those fragments into different characters in the novel. I didn't want these stories to disappear with time.'
Read an interview with Croatian writer Olja Savicevic: 'We have never lived in a normal society'
One Croatian philosopher who cafebabel.com speaks to later calls this kind of book genre 'repelling'; some critics add that European audiences could be fed Yugoslav war stories until the cows come home. However, generations of Croatian readers have let book sales speak for themselves, whilst fellow contemporary writers insist that writing about the past helps to truly confront the future. For Croatia this future does mean integration in the EU in mid-2013. We may finally need to learn to pronounce surnames written in Latin characters and not reduce titles to initials after all.
Images courtesy of © European commission department of translation