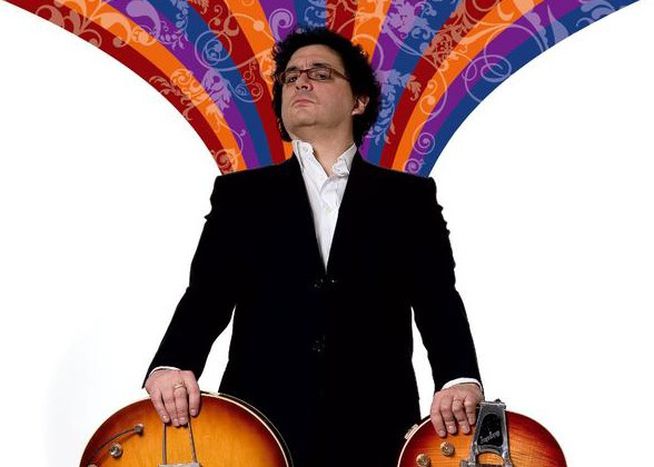 Italy's Mike Sponza: the pan-European way to blues
Published on
The 39-year-old musician is the founder of a blues music project which started in central Europe past the Iron Curtain and now spans the continent. Blues is not only an American genre, and can also play a part in integration - interview
Trieste musican Mike Sponza has been working with musicians from all over Europe for fifteen years. This experience led him to set up the 'Kakanic Blues' project. The term 'kakanic' is derived from a novel by Austrian author Robert Musil, and refers to anything that has to do with central Europe. Sponza already has three albums to his name, with the fourth is due in 2009.
His current album Kakanic Blues 2.0 was released in January 2008, created in collaboration with Carl Verheyen (California), Vincent Williams (USA), Ian Siegal (UK), Bosko Petrovic (Croatia), Dieter Themel (Austria), Matyas Pribojski (Hungary), Primoz Grasic (Slovenia), Vladan Stanosevic (Serbia), Sandor Toth (Hungary), Janez Boncina 'Benc' (Slovenia), Vincent Williams (USA), Mario Mavrin (Croatia), Michele Bonivento, Moreno Buttinar and the brothers Paolo und Stefano Muscovi (Italy).
Where did the idea for a central European blues band come from? 
I live in Trieste, an Italian city close to the Balkans and to Austria. I'm used to working and doing concerts in the Czech Republic, in Poland, in Slovakia and so on. After the accession of the new EU states in 2004, it was quite natural for me to create a project with central European artists. The new opportunities for encounters between blues musicians are very fruitful. Contrary to what you'd think, blues is something which links the cultures of European states, comparable to classical music and jazz.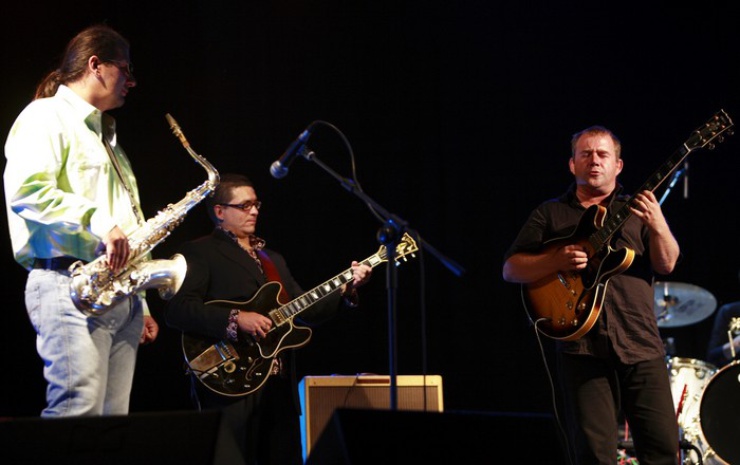 What difficulties and logistical problems are there when so many musicians from different backgrounds come together? 
The creation of an pan-European CD is the biggest organisational challenge. We have developed an innovatibe technology, which you could call 'song crossing'. My trio in Trieste creates a first version, which is used in other cities for further recordings. If we aren't able to meet up we use the internet to send material. For example, a guitarist from Copenhagen sends a piece to a musician in Budapest, who develops it stylistically and reinterprets it. They then send it on to a musician in Spain and so on.
So you could say that a new genre of European music is taking shape? 
Yes, that's right. There are many styles within blues: one more like rock, another more like rhythm & blues, another more like jazz from the fifties. The origin of the blues is of course in the United States, but today we can go beyond the English and American models. The fact that we belong to a 'different' geographical and cultural region comes through in our blues music — we don't hide our origin. 
The style couldn't penetrate the Iron Curtain
We want to follow the example of Croatian or Hungarian musicians who found their own way into blues, because they hadn't the opportunity to listen to it. The style couldn't penetrate the Iron Curtain. An authentic music came about, without imported clichés. The only western Europeans who have achieved anything similar are the French, who in cultural terms tend to filter cultural influences from outside; the French blues scene is unbelievable.
Translated from La via (pan) europea al blues