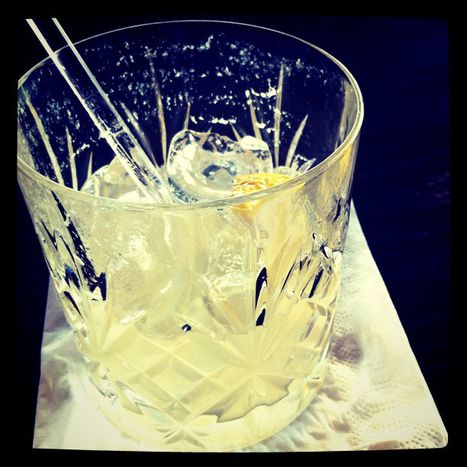 Istanbul's criminal, cosmopolitan activity to sit outside bars
Published on
The local council of Beyoglu, an area sandwiched in between Taksim and the waters of the Golden Horn, closed off all outdoor seating on bar terraces in the popular neighbourhood of Istanbul in June 2011. Over a year later, the ban is announced to be permanent. One anonymous female bar owner explains the dilemma
The secular streets wind through the trendy district of Beyoglu where thirtysomething Sera is outside a small bar near the Babylon Istanbul venue, enjoying a daytime drink to abate the heat of the city in the summer. The image throws up a scene from a late eighties-era Spike Lee movie: her leggings are pulled up and she is dressed all in black with her hair pulled up, as friends and staff members sit about her. Some are doing various menial jobs to the bar. Like a Spike Lee movie, the scene is dashed through with political undertones, though not about racism or urban poverty. 'What I am doing right now is illegal,' says Sera, her eyes darting around herself: she is sitting on a stool outside the bar which she has owned for eight years. If she is caught sitting outside a third time, she will be fined on the spot.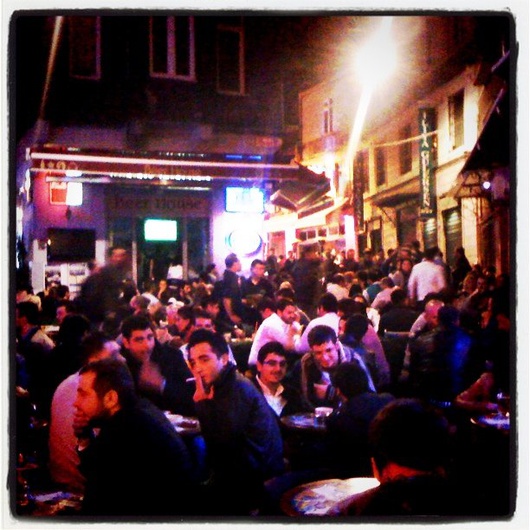 Sera asks to remain anonymous – to protect the name of the bar too – so that it does not cause her problems with the council later, who are supported in their work by the police. The story of the perceived 'attack on public space' by entertainment venues in Istanbul's trendy neighbourhood sounds like an urban legend. The prime minister was in Beyoglu to visit an islamic hall used by Mevlevi (whirling dervishes). The area's narrow winding streets were famed for being hard to navigate for its revellers. One pooper had the misfortune of raising a glass to Recep Tayipp Erdogan as he glided past with his mob. The lively encounter infuriated the devout muslim leader so much that he ordered the mayor of Istanbul, Ahmet Misbah Demircan, to change this situation immediately.
'I received a letter in the last week of July in 2011,' continues Sera. 'I did not have the license to put tables and chairs outside anymore; it had apparently expired.' The takings of the bar went down from 120, 000 Turkish lira to 10, 000 in one month, as the summertime restriction collided with Ramadan month too. 'My landlord understood. He cut my rent in half, never mind the taxes. Business is picking up slowly. A week-night would be usually bad if we made 2, 000 TL (853 euros); now if we make 600 TL (255 euros) it's great.'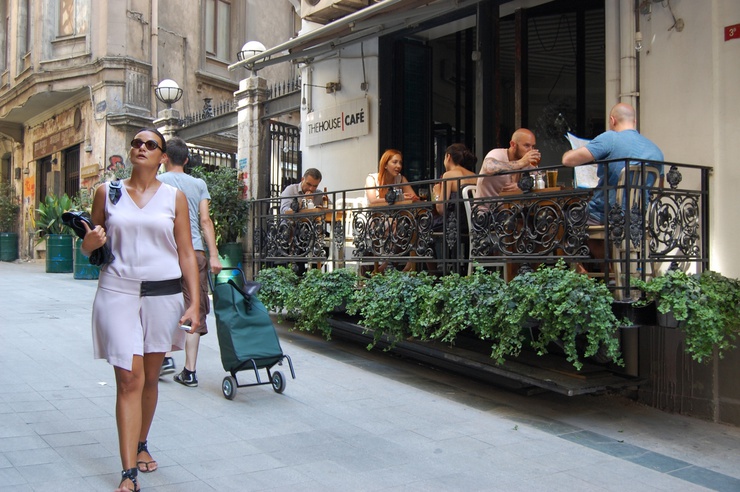 Her bar, a former grocer's shop in a neighbourhood once characterised by its drug use, is now surrounded by an ambiance of suspicion from the local communities on the watch, she adds. Five minutes away, the public seating around the historic Galata Tower has also been removed by the council. The economic consequences have impacted the soul of the district: now the areas of Besiktas, Bebek and Nisantisi are now reported to be teeming with businesses which have moved on - with their customers. Here's a taste of what they might be missing in Beyoglu.
Recipe: Lynchburg Lemonade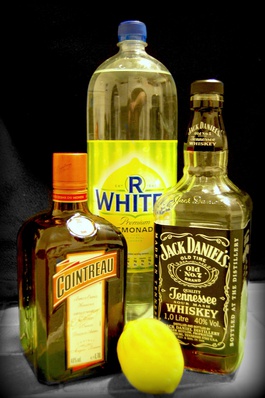 1 part Jack Daniel's whisky1 part Sweet and Sour mix1 part Cointreau4 parts Sprite
Images: main Lynchburg Lemonade (cc) weno/ Fernando Weno/ weno.com.br/; in-text Istanbul terrace (cc) illustir/ Alper Çuğun/ alper.nl/dingen/; Lynchburg Lemonade ingredients (cc) Vanessa (EY)/ Vanessa Chettleburgh/ all via flickr; Istanbul cafe with woman, new outdoor terrace balcony © NS