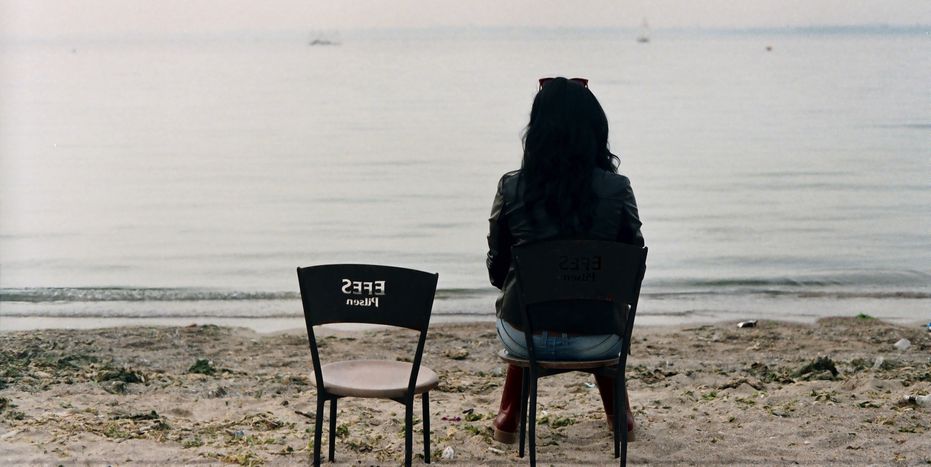 Istanbul attack: "My anger lasted 5 minutes..." 
Published on
On Tuesday the 12th of January a suicide bomber blew himself up in Istanbul's historic centre, killing at least 10 and wounding 15, the latest victims of a series of attacks and a climate of growing tension across Europe. But for some people in Turkey, this no longer appears to be news.
Dilar * is 23 years old. She was born and raised in Istanbul. Descended from an Alevi family, she works at an architectural firm and is part of a Turkish generation with a high level of education, who grew up during an economic boom with the idea that Turkey can become a truly democratic state.
Precisely because of this ideal, she is an active member of the youth association SOYOP - Young Pioneers Society. Their website reads the following: "We believe that democracy and justice can be fully ensured only in the societies where diversity is considered as the source of abundance."
But the violent repression enacted by "the state" now seems to have dampened the enthusiasm that was created two years ago during the protests in Gezi Park. Young people are falling back on individualism, apathy, disillusionment and fear. Whilst Dilar can only be said to represent one voice, she speaks of wider changes in Turkish society.
We interviewed her the day after the suicide attack on the 12th of January killed 10 people in Istanbul's tourist centre.
cafébabel: Dilar, were you worried on Tuesday, after the bomb exploded in Sultanahmet?
Dilar: I think I'm beyond that now. I felt worried during the protests in Gezi, I was angry when Erdoğan won re-election. Now I think I'm used to it.
cafébabel: How did you react?
Dilar: I heard a noise from my office, which is quite far from Sultanahmet – one hour by car. My first thought was that there had been another explosion in Taksim Square – it couldn't have just been thunder. This time it was in Sultanahmet. My anger lasted 5 minutes. It may sound disgusting, but I don't care any more. I called my family, they were fine, everyone was OK. I went back to work. Everyone in the office did the same thing.
cafébabel:Why was that?
Dilar: I'm tired of being angry and sad, of being outraged and at the same time being aware that there is nothing I can do. Immediately after the attack, the government blocked all broadcasts and communications – especially Twitter, of course. What have the last few months been like in Turkey? 7 terrorist attacks, totalling 552 people killed – and zero government resignations. The politicians are always the same. The government continues to suppress free speech. 7 independent stations have been closed down last year alone.
cafébabel: What's your experience of these media events?
Dilar: I can't say that I'm that bothered, but these things do have an impact on your life. It couldn't be any other way. I work in an architectural firm, but now I am thinking of leaving and going to continue my studies in Germany.
cafébabel: Do you not like your job?
Dilar: I love my job! But it would be nice to walk down the street and feel safe. Even my family wants me to leave – they do not see the possibility of a bright future for me here. These are perhaps trivial thoughts, but they appear immediately after each attack. By one week later you've already changed your mind; you no longer see a reason to leave.
cafébabel: Do you think many people in Turkey share the same way of thinking? 
Dilar: I believe I have a specific point of view. I belong to a group of people in Turkey who have the possibility of living abroad – I consider myself lucky. We are not obliged to migrate; it would be an exaggeration to say that was true. I have many friends who feel this way, but I think it's unfair.
It's true we have a bad government here, which really puts pressure on our lifestyle and is in some ways ruining our lives, limiting us; but I speak as someone who lives and has always lived in Istanbul. In the east of the country, the situation is much worse. From here we can not understand it – especially due to the lack of information that I mentioned before. We are not in a prison. They probably are.
All the attacks, the state repression and the restrictions of our civil liberties – it starts to instil in you a feeling of discomfort. You start to think: "Maybe I should leave, one life is not enough to change this system. I only have one life, maybe I should live it somewhere where there is a system in place that protects my freedom." Is that a cowardly argument?
---
*To protect the anononimity of the girl being interviewed, the published name is fictional.
---
Interview conducted by Simone Benazzo, from the local office of cafébabel Torino.
Translated from Una bomba nel silenzio di Istanbul: la paura e l'apatia