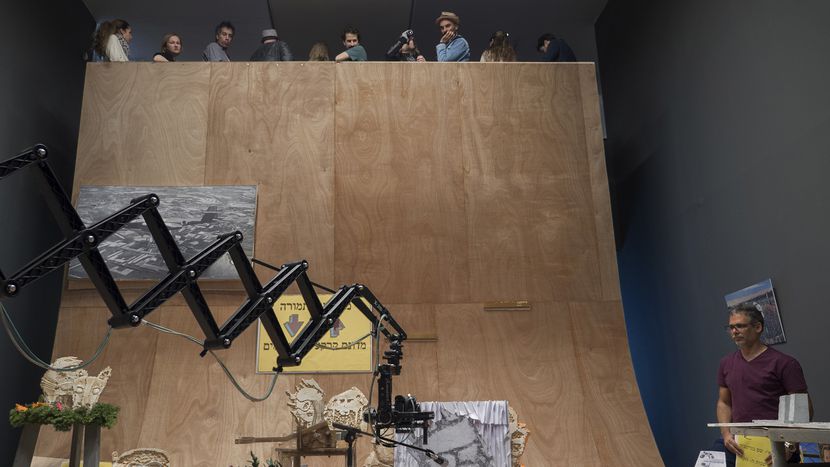 Israeli and German Art Between Performance and Geography: Conditions of Political Geography Exhibition at Tel Aviv's Center for Contemporary Art
Published on
Running between November 17, 2016 and January 7, 2017, the exhibition Conditions of Political Geography attests to the post-biennale condition of contemporary art as it instantiates this multiple-artist, multi-sited show in both Tel Aviv and Berlin as a platform for art-mediated reflection on German-Israeli relations.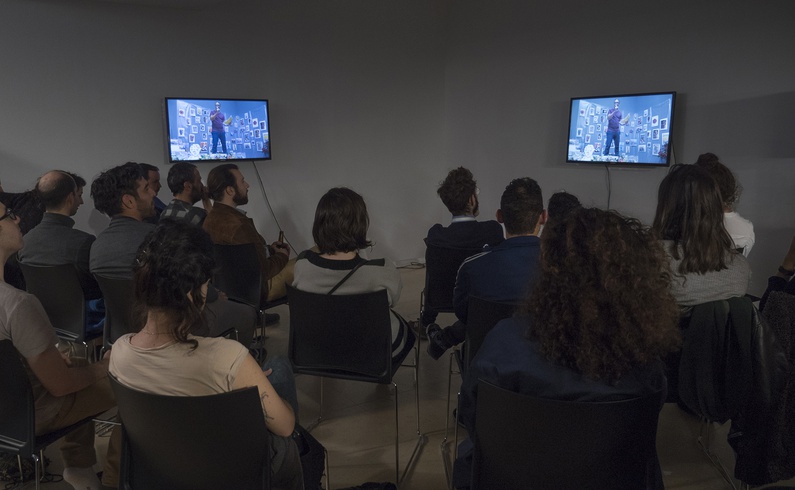 Coming in the wake of a series of events dedicated to the 50-year anniversary of diplomatic relations between Israel and Germany this exhibition also deconstructs the conventional notions of exhibition spaces, artistic practices and art appreciation, in an effort to produce localized interventions into charged political and geographic contexts.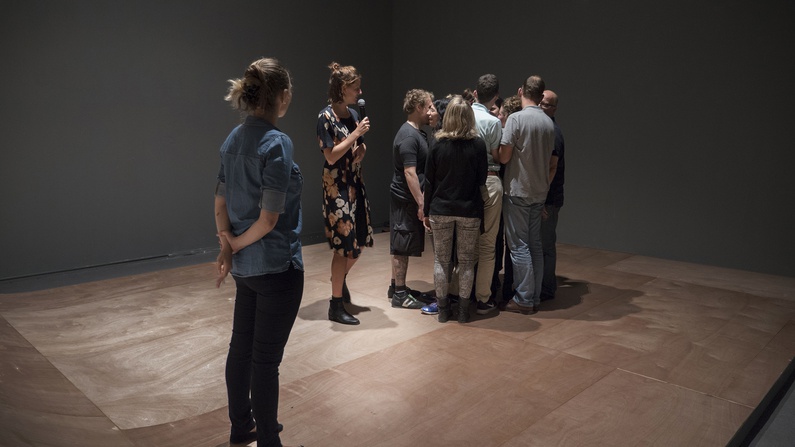 The Center for Contemporary Art, Tel Aviv, thus, invokes art as a heterotopic phenomenon in that it overlays the primary exhibition space, where viewers can meander around an elevated seating structure, art installations, and a projection screen, with a reading room placed on the second story of the gallery. While not publishing its own companion academic volume to go with the event, this exhibition is a product of rigorous, workshop-format reflections on the Israeli-Palestinian conflict, Holocaust aftermath and Israeli-German cultural exchanges. This artistic project, conceived of by the Israeli Center for Contemporary Art jointly with the Neuer Berliner Kunstverein, a Berlin-based German artist association, combines both academic research and art production, as part of its intention to go beyond the format of a group show toward initiating artistic interventions into respective local urban contexts.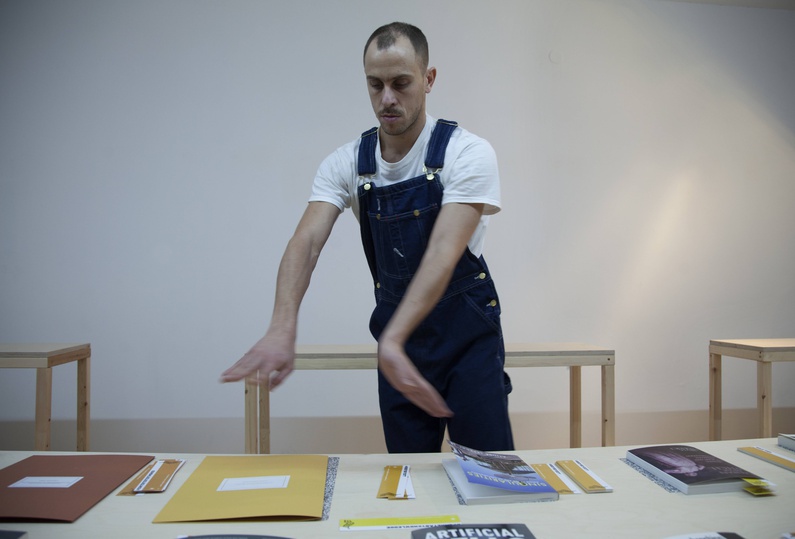 For this reason, Markus Miessen, writer, architect and designer behind this exhibition, has emphasised the process of staging art as a spatial practice, such as in "Tashlikh", the performative work confronting the Armenian genocide, the Holocaust and ethnic cleansings in Sudan and Eritrea of an Israeli artist Yael Bartana, to be presented on several occasions in January 5-7, 2017, in Berlin. This heterotopic exhibition, thus, opens the space of dialogue between different historical geographies of terror, genocide and memory, as virtual platforms for an art-mediated reflection on the interrelations between oppression and victimhood that demand not only commemoration or coming to terms with, but also testing the limits of narratives that encapsulate these phenomena. Since the present moment is yet to witness the overcoming of national narratives, geographical enclosures and forced migrations, as topics both casting historical shadows on Israeli-German relations and dominating headline news in recent years, the questions this exhibition raises in relation to the overlapping geographic and political configurations and how they can be explored have resonance beyond the confines of this exhibition space.
This has moved Marcus Babias, Sergio Edelsztein, Sophie Goltz and Chen Tamir, members of the German-Israeli curatorial team that has initiated this project, to probe into memorial strategies, architectural forms and historical landscapes as backdrops for their exploration of related artistic practices. Thus, Markus Miessen's exhibition design problematizes the exhibition space by forcing its visitors to lose their bearings within its complex topology, while renegotiating their positioning within the space of art as a physical structure. Similarly, Maya Elran facilitates the performative agency of exhibition visitors through on-site discussions reflecting on authority, power and interpellation.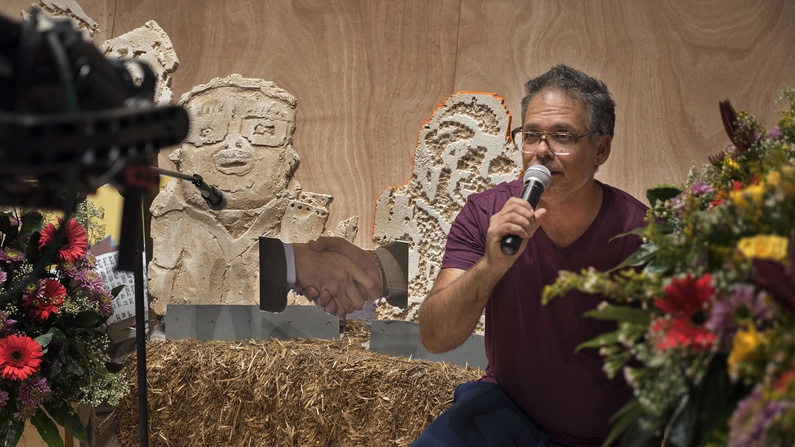 As part of a sequential series of art events, Noa Zuk and Ohad Fishof explore the interrelations between ethnographic fiction, expressive media and dance performances. By contrast, Yochai Avrahami examines in his exhibition the historical background of Israeli agriculture from early Zionist settlements to Israeli participation in world expositions in recent decades. While Noam Enbar and Yonatan Levy have engaged the context of this exhibition through ritualistic performances, Michal Helfman has laid a stress on the banal repetitions of everyday life. Similarly, Adam Linder has staged artistic labour as janitorial, part-time work. By contrast, Antje Majewski has sought to explore historical, cultural and linguistic connections between groups associated with Israel and Palestine. In a related fashion, Susanne M. Winterling has shone a reflective light on various instrumentalizations of geographical landscapes.