Is the "Swedish free school model" a good one?
Published on
Governments often use "success stories" from other countries as an argument when it suits their national agenda. Sometimes the reality of the success story is however questionable.
Recently the new British Conservative Government created a free school status allowing parents and private groups to create and organise schools besides the state school system.
They argued in favour of this "Swedish model". Advocates of a minimalist State naturally support the idea. For David Cameron it is a case of implementing the "Big Society" where the State takes a back seat to leave individuals organise themselves. The Swedish brand is useful to sell free schools to the British public. Isn't Sweden a model country with performing schools and low inequality? Plus you always got this Abba feeling which helps to brand the "Big Society" as a nice progressive liberal programme rather than a nasty libertarian conservative one.
Unfortunately, the Swedish tag does not always deliver. The evidence on the efficiency of the free school system is not that good. In March 2010 a major Swedish trade union official warned British politicians that "Independent schools have created more segregation." Later this year, in June, a report from the Institute of Education (Britain) supported this warning observing that this policy does not improve the efficiency of the students and that those benefiting more are privileged families.
The new release of the pan-OECD study on pupils performance (PISA for Programme for International Student Assessment) brings new evidence showing that the "Swedish free school model" is questionable. First, the performance of Swedish schools is decreasing relative to the average of the OECD: 9th in the 2000 OECD rankings in Reading and Literacy with a score of 517 (above the OECD average of 500); Sweden is 17th in 2009 with a score of 497, below average. Compared to France or Germany, the Swedish trend does not look good (Britain cannot be compared over the period).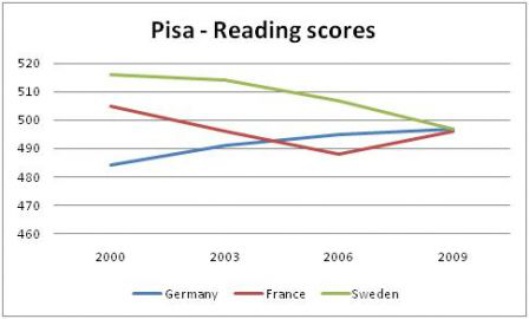 But more importantly Sweden has seen social inequalities rise steadily over the period. Sweden is one of the countries where the association between socio-economic background and reading performance has increased the most over the period. The difference in achievement between the poorest and the richest kids is rising in Sweden more than in most other European country. The success story of the Swedish model does not look striking.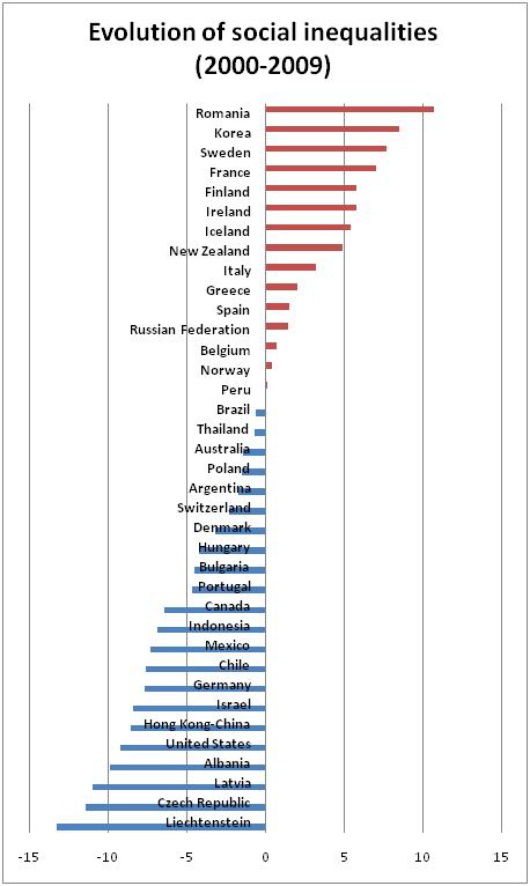 See Pisa 2009, What Students Know and Can Do: Student Performance in Reading, Mathematics and Science p.27