Is Spain Really Okay?
Published on
Translation by:
Morag Young
A look behind the scenes of the Spanish economic miracle: opportunities for Zapatero, the shadow of Solbes, and the problems of the so-called 'precarious generation'.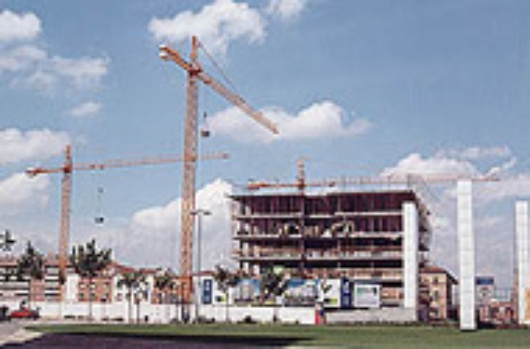 Not long ago, to impress Spanish society, Prime Minister Jose Maria Aznar famously declared that 'España va bien' or 'Spain is okay'. It was an attempt to demonstrate the muscle of a country, which wanted and still wants to become, one of the 'big States' on the political and economic scene in Europe and around the world. But is Spain really okay?
Useless figures
In the last few years Spain has experienced an unprecedented growth in its Gross Domestic Product. In absolute terms the GDP has constantly been above the European Union average. According to The Economist's World In 2004 report, the country is now the world's eighth most industrialised nation. As for the budget, during a difficult time for the Stability and Growth Pact (SGP), Spain flaunted a zero deficit. This is the good news. In reality these useless figures tell us little about the country's real situation. Despite a growing improvement and increased international visibility, the economy is showing worrying structural weaknesses, especially when it comes to social policy.
The first myth, which needs to be exploded, is the rising GDP, which, too often, is taken as a sufficient indication to explain the success or failure of an economic policy. Firstly, the effect of European membership and structural funds, (quantifiable to approximately 1% of GDP per year), cannot be ignored. Spain appears to have wisely spent the resources given by donor countries compared to other countries like Greece, which have done much worse. Secondly, GDP per capita is still low: 22,690 dollars against, according to The Economist, Italy's 27,640 dollars and the approximately 31,000 dollars in France, Germany and Great Britain.
A competitive country undergoing development
Spanish growth must also be partly attributed to the construction sector, which has profited from the real estate boom of the last few years. The country's low salaries and corporate-friendly legislations have encouraged multinational companies to open Spanish subsidiaries, as demonstrated by the explosion of call centres in and around Barcelona. Economic growth in Spain is therefore based on a sector, which will not be strategic in the long term, as it continues to develop. One obvious consequence of these policies is the rising use of 'precarious' work contracts in Spain. These low wage contracts (minimum wage in Spain is currently set at 450 euros compared to 1,100 euros in France) are used more than in any other European countries.
The Zapatero effect or the Solbes effect?
Aznar's Popular Party guaranteed continuity in terms of economic policy. How much and what will change under Jose Luis Rodriguez Zapatero's Partido Socialista Obrero Español? The probable new 'super-Minister' for the economy will be Pedro Solbes, the former European Commissioner who most ardently defended zero-deficit as a tool for economic growth. It is therefore difficult to imagine a change of policy on this point, especially given that the PSOE never criticised the outgoing Government on its public spending balance policy. The reason being advanced for tamed public spending is the fear of a rising inflation, which, at 2.2%, is higher in Spain compared to Europe's 1.5% average rate. However, we are still a long ways from two digit figures. When the aim is to stimulate public growth it remains difficult to understand as such, how current inflation levels cannot be sustained when public debt only represents 50% of GDP, a good 20 points below the EU average.
The 'precarious' generation
If Spain really wants to be a solid country at the heart of Europe major investments in strategic sectors are indispensable. Today investments in education, research and development are very low. Socially speaking the country is falling behind with regard to pensions, salaries, work contracts and rental prices. Young people entering the labour market are a particular problem. Having graduated late and working under low-wage, 'precarious' contracts Spain's working youth cannot afford current exorbitant rental prices that are pushed up by a real estate boom. Adding to the crunch is the government's derisive spending on public housing. To compensate for the lack of purchasing power, families finance their spending with loans (another motor of Spanish growth) so that now debt is reaching unsustainable levels. The debt burden is likely to rise even more if interest rates, which are at an all time low, go up.
Spain is not a country in crisis but changes need to be made. The country requires quality investments that will simulate the creation of well-paid jobs. It needs a government that is not scared of public spending even if that means moving away from the zero deficit dogma. The construction of a solid economy, based on knowledge and quality human resources, removes the risks of an economy based on temporary advantages like low labour costs. These are necessary investments to strengthen the foundations of what should become a weighty structure.
Translated from Ma è proprio vero che "la Spagna va bene"?