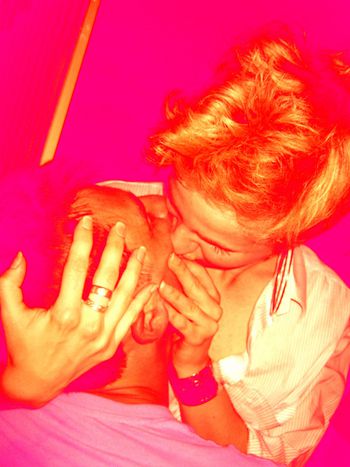 Is gay OK in catholic Croatia?
Published on
The Balkan cliché of a traditional patriarchal society of machos is stable. We have all heard what happens every time the Serbs decide to have a Gay pride parade. But we are in Croatia now – a country that does not even count itself Balkan anymore, and which adopted a same sex partnerships bill in 2003
Zagreb resembles Budapest more than Belgrade. In terms of parades, one fact speaks a lot unlike anywhere in the region, with the exception of Slovenia - Zagreb Pride has been held in the Croatian capital every June since 2002. This is by far not the only queer event you can see in this pretty, perfectly cosy and normal-looking European town. Does this mean that it's all good between local gays and lesbians and the overwhelming majority (around 90%) of straight catholic Croatia?
Relationship status: complicated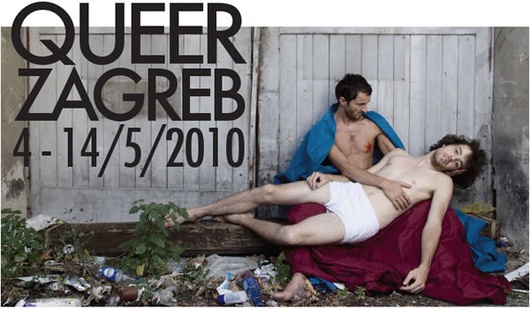 Being conspicuously gay in Croatia varies significantly depending on where you live, work and what generation you come from. Homosexuality was decriminalised in 1977 and a lot of homosexuals, especially from the older generations, are married with children. 'In small towns – even in Split, which is the second biggest one - you can't really fulfil yourself,' says Edo Bulic, president of Iskorak, the oldest NGO for LGBT rights, which organises the parade with the lesbian group Kontra. His office is in a beautiful old building with an indoor courtyard, just above a popular bar in Zagreb. All the while in the next room, the Kontra girls are shouting on the phone. 'It is more traditional and patriarchal. People are very afraid to come out, and overall the majority is not out in Croatia. The fear is of losing family and friends, of getting kicked out of the house or from work. You can live a normal life in Zagreb.' Yet even here life for the openly homosexual is not perfect. Public displays of affection are generally accepted, but not always recommended. 'It's a matter of common sense to decide when and in which neighbourhood it's ok to do it,' says Milena Zajovic, 28, who works for a newspaper and describes her colleagues as a bit conservative. 'Don't ask, don't tell. They all know I am gay but when I mention my girlfriend they just shut up.'
Croatia's laws on LGBT rights are like those of most European countries. Same-sex sexual activity and unregistered cohabitation are allowed under a 2004 bill, though gay marriage remains illegal. Gay couples can only  enjoy all the rights of opposite-gender couples after having been together for three years. Discrimination on the grounds of sexual orientation, gender identity and gender expression was outlawed completely (together with other types of discrimination) with the act against discrimination passed in early 2009. Of the several cases taken to court since then, most have been brought in activist organisations such as Iskorak. It has an impressive list of actions, cases and initiatives carried out over the last nine years. 'This is how we check if the justice system works,' adds Edo. 'Laws sound better than real life. They were only accepted under EU pressure.' Most recently Zagreb county court reached the country's first ever verdict in a case of a hate crime against homosexuals. January 2011 saw two young men sentenced to sixty days of community service and six months of conditional imprisonment for attacking two men in front of a Zagreb nightclub two months earlier. Another first-of-a-kind case was brought up in December 2010 when a university assistant in the northern Croatian town of Varazdinfiled a complaint against the institution for harassment because of his sexual orientation.
The good, the bad, the catholics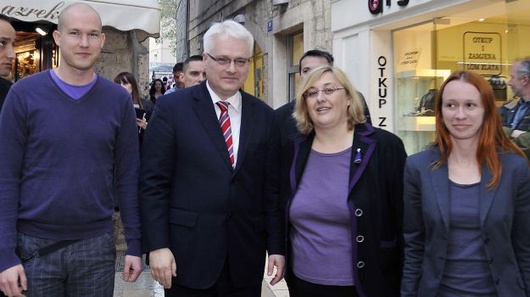 Official reports state that MPs were amongst those who attended the first gay pride in Zagreb on 29 June 2002. 'They are politically correct now,' says Zvonimir Dobrovic, artistic director of the Queer Zagreb festival for performing arts. Books and brochures line his office, including a copy of queer fairytales. 'It's up to us to use that, but you see that they don't really deeply care and there is no political will to make a real change.'
Factors indicate that the government is often under the pressure of the church. A recent case well illustrates the complicated interdependence between the LGBT community, society, government and the church. In March 2011 a primary school religious education teacher in Zagreb was sued by Kontra and Iskorak. Jelena Mudrovcic had called homosexuality an illness in class. The principal defended his wife (!), saying she had only quoted the textbook – except that this state-approved textbook said that homosexuality was a sin. To support the teacher, a religious group protested in front of the courthouse during the hearings, claiming to be victims of the anti-discrimination act and accusing society of 'christianophobia'. 'They were very radical and very aggressive, singing songs about Satan,' Edo says. The teacher was convicted, whilst Kontra and Iskorak wrote an official letter to complain about the text in the book as well. The government responded saying that the book met all criteria and that there was no need for it to be changed.
'If you don't marry something is wrong with you'
However, religion is not the gay community's biggest problem. 'Lots of people are just catholic by default because they were born here. It's hypocrisy,' says Edo. 'My mum had a problem with what other people would say,' says Tajana Josimovic, a Queer Zagreb employee. 'It's ignorance. Most of them don't know any gay people.' Edo believes the problem lies within people themselves: 'Homophobia is a phobia after all.' He points out the pressures in Croatia for all members of society to get married. 'If you don't, something is wrong with you.' As ever, it is the display of sexuality, not sexuality itself, that is the problem. 'People need visuals - you need to see two guys or girls kissing,' says Zvonimir. 'We need to come to a point where people won't even notice it. But it takes a lot of time and energy to break those little homophobic views. There needs to be a generational change. It's a long learning process.'
Translated lyrics to 'My Boyfriend Is Gay'
He was stylish, even as a kid collected Madonna
And k-k-Kylie wearing only pink converse sneakers
All of our mothers loved him.
I knew the guy was just for me
Hhe is cute and really understands women
Oh, what a sexy couple we will be
Like Brad Pitt and Angelina Jolie.
Gay, my boyfriend is gay
Lace makes him sleepy
Ssilk gives him headache.
Bubt he does the sexy moves when dancing
Maybe it's because I am fat.
He loves me and always blows kisses
He kisses me but does not touch me there
He is a gun with no bullets
'Cause of all the boys i have a boyfriend who is an auntie.
Gay, my boyfriend boyfriend is gay
All they say: Gay is okay.
This article is part of cafebabel.com's 2010-2011 feature focus on the Balkans - read more about the project Orient Express Reporter and read articles from the mission here
Images: main (cc) Zagreb pride (cc) Ktoine/ Flickr; Zagreb Pride/ Flickr; Split Pride officials © Jadran Babić / Cropix; taken from index.hr