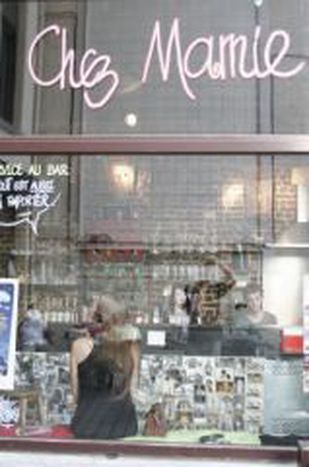 Is Chez Mamie really the Smallest Bar in Brussels?
Published on
No-one, not even the staff, knows for sure. In any case, we challenge you to find smaller. If you want to find out for yourself, you'll have to fight your way through the usual bizarre mountains of broken and confused antiques and junk in the Place Jeu de Balle flea market. You'll find Chez Mamie cozily close to the beautiful forties style neighbourhood swimming pool.
Photos: Hugo Michaux
It is popular for its extreme dimensions, delicious crepes and neighbourly atmosphere. The lack of space inside the bar sparks instant camaraderie between drinker and server, as friendships unavoidably blossom in such close quarters. But that's in the winter. Neon chairs and tables outside give ample space to breathe and watch the life in Brussels oldest and most colourful quarter.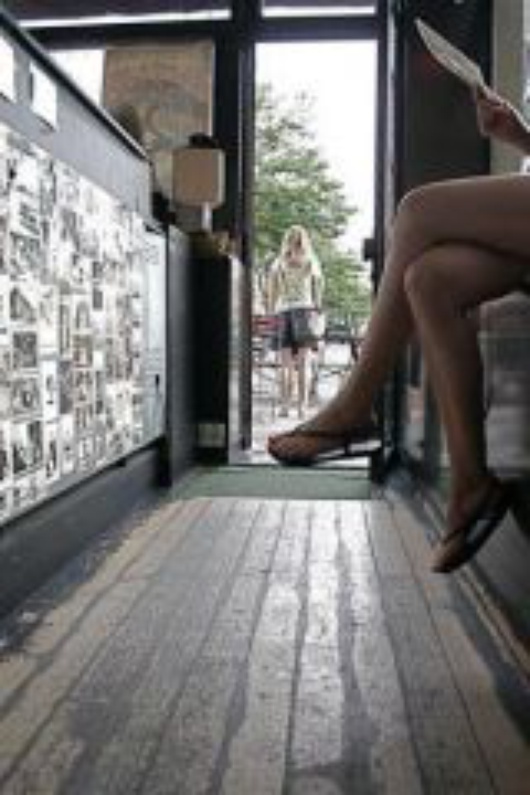 Traditionally a working class neighbourhood, Place Jeu de Balle is a little bit grungy, and attracts people from all walks of Brussels life. Etienne Marsal, our barman for the evening, comes from South France is one the five-strong staff at Chez Mamie. He has worked in this tiny excuse for a room since September last year. "Rent is too expensive in the city centre" he says, about the choice to open a bar in the Marolles. "Here everyone knows everyone". He pauses to run, with a freshly made crepe salee to one of his shop owning neighbours, one of the many second hand clothes merchants in the area.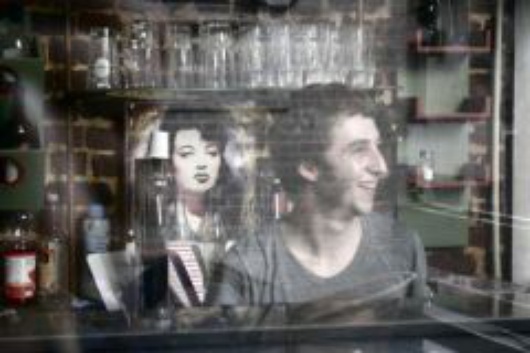 Etienne came to Brussels from France because of his love of music. A drummer in punk band "Warm Toy Machine", he says setting up a home recording studio costs too much in his home town of Perpignon. Brussels offers more opportunities for a musician like himself. The owner of the (possibly) smallest bar in Brussels, parisian Philippe Fatien opened the bar one and a half years ago. He is nowhere to be seen, however, as he spends his time running his latest and more ambitious venture. "Madam Moustache and his Freakshow" is a neo-cabaret style venue in place St. Katherine, and hosts parties, Djs (such as recently feautured bruxellaire DJ Kwak), live gigs and themed 50s and 60s nights, and has been known to carry on til 6am. It's run by the same bunch as Chez Mamie and operates the same young retro and funky theme.
Chez Mamie, Place Jeu de Balle 14, 1000 Bruxelles.
Madam Moustache, Quai du Bois a Bruler 5/7, 1000 Bruxelles.