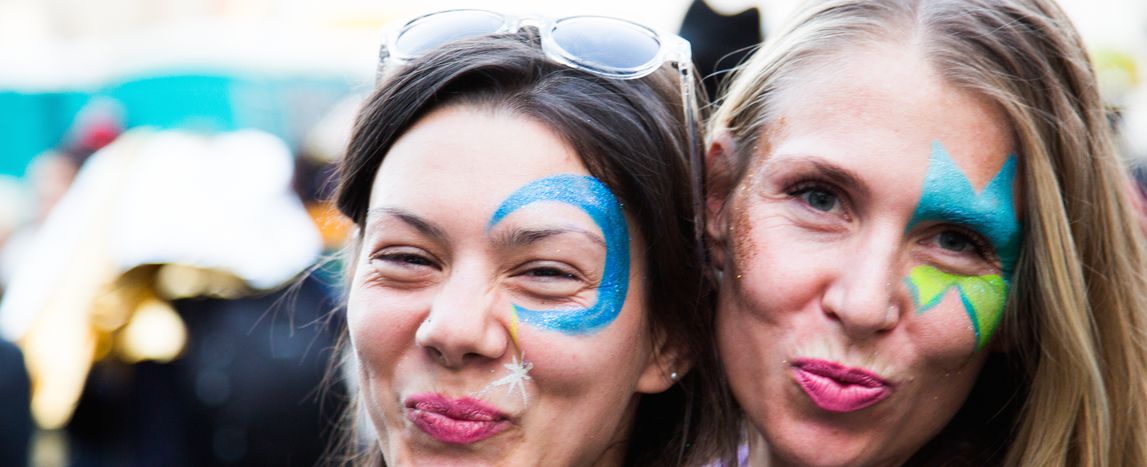 Is Brussels really an El Dorado for young Europeans?
Published on
Despite tragic events in recent months, the city of Brussels remains a desirable location for young Europeans searching for job opportunities and internships in Belgium's international hub. Cafébabel looks into this growing phenomenon.
Brussels is the capital of Flanders and, of course, the capital of Belgium. But in the eyes of many from across the four corners of the continent, it is above all the capital of Europe, making it an incredibly appealing destination. As Le Figaro highlighted last year, it is the city with the second highest number of foreign-born residents, just behind Dubai.
Each year hundreds of young people flock to Brussels to undertake work experience placements in EU institutions or in political lobbying firms, so we wanted to find out more about this trend. How many young expats are there in Brussels? What jobs do they have there? Where do they come from? And what is their life in the city like? 
400,000 expats in Brussels
By "expats", we mean both Europeans and non-Europeans who have left their country of origin to move to the Belgian capital. This is a wide definition that comprises a group of people with extremely different aims. 
This diverse group represents around a third of the population in Brussels, close to 400,000 people, according to the Brussels Institute of Statistical Analysis (IBSA). Amongst Europeans, French citizens come out on top with more than 60,000 established nationals, ahead of Italy, Romania and Spain. 
In this group, many are young people. Salvatore Orlando, national officer for expat clients at BNP Paribas-Fortis, believes that "young people aged between 18 to 35 represent around 30% of expat clients." According to Orlando, young people come to Brussels for two reasons: to study (mainly for masters programmes) or to find work. This has turned Brussels into a sort of career crossroads, where thousands of young people congregate in their search for a better future. 
"Speaking three languages is a basic necessity"
The young Europeans that come to Brussels are there, above all, to hunt for opportunities in a uniquely international environment on the old continent. "Of course, Brussels represents the 28 countries of the EU, but it's not just that. There are many international organisations and non-governmental bodies that are based in Brussels", adds Paul McNally, editor-in-chief of  The Bulletin, a newspaper aimed at expats in Brussels. Martina, 22, moved to Brussels because "there are many opportunities to contribute to the European project, in a very international environment."
Beyond EU institutions, NATO has its headquarters in Brussels and the United Nations and the World Health Organisation have branches there, without even taking into account the many human rights organisations, environmental protection agencies and branches for international businesses. As Orlando reminds us, "more than 2,000 multinationals are located in Brussels and more than 20,000 lobbyists gravitate around such instutions and those of the EU." The opportunities just keep piling up for Europe's youth, who are hungry for work and new experiences. 
Linguistic diversity is one of the fundamental pillars of life in Brussels, adds McNally. "One of the most important elements to have in the Brussels job market is the ability to speak multiple languages. There is always a need for language speakers." This is unsurprising, as no fewer than 104 languages are spoken in the European capital.
Multilingualism is at the heart of working in Brussels. "Here, it's not enough to just speak two languages anymore," says Orlando. "Speaking three languages is basically a requirement, and many people speak four or five. It's a very competitive market." 
18 months of internships
Competitive is the best adjective to describe the jobs market in Brussels. Young people from across all of Europe, all with similar qualifications and similar degrees of experience, rub shoulders in this European and international "bubble." While there are many opportunities, there is even more competition in the fight to get the few internships and jobs on offer.
As a result, many of the young professionals in Brussels who have been promised a shiny future find themselves out of luck. "It's a saturated market where there are too many people with the same qualifications," claims Nuno Loureiro, the co-founder of the Brussels Interns NGO (BINGO), whose aim is to promote quality internships and to help young people looking for jobs and work experience. 
Internships are therefore a prerequiste for starting a professional career in Brussels. Many end up accumulating two or three, or even more, in order to gain enough experience to apply for a post. "I would say that you need 18 months working as an intern as the bare minimum, maybe even two years, before getting a job," adds Nuno. 
Obviously, this is not set in stone. The lucky few manage to get the holy grail of jobs much quicker. This happened to Margot, 24, who got a permanent contract after two 4 month internships. In contrast, Flora, 25, is on her fifth internship, two years after getting a degree in international relations.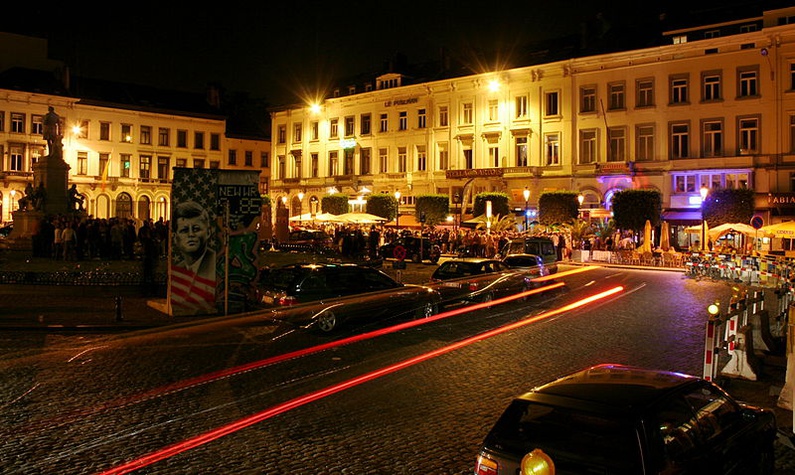 In this situation, it seems that there are two possible outcomes for these young expats. Some give up after multiple internships and prefer to return to their country of origin to find a job in a different sector or retrain, like Guillaume, 26. "I chose to go home after my fourth internship. I was unhappy that I still hadn't found work after studying for so long. The straw that broke the camel's back was when I spent two or three months job hunting. One day, I was drinking with a friend who had just finished her unpaid internship and she had been asked to find her replacement. Although the advert hadn't even been posted yet, she told me that more than 300 CVs had already been received in less than a week."
Others continue trying to get their dream job in Brussels and resort to finding temporary work to support themselves while they keep looking. "Personally, I had to stay in Brussels. Going back to Portugal just wasn't an option if I wanted to find a job. Between the moment when I said I would stop doing internships and the moment I found a job in the Euro bubble, I worked for five months in a supermarket," admitted Nuno. 
So, even if the "quality of life is good in Brussels" as Paul McNally claims, due to the many cultural events on offer and its international milieu, the Belgian capital is not necessarily the El Dorado of opportunity young expats dream it to be. 
___
This article was written by cafébabel Brussels.
Translated from Bruxelles, un Eldorado pour les jeunes européens ?