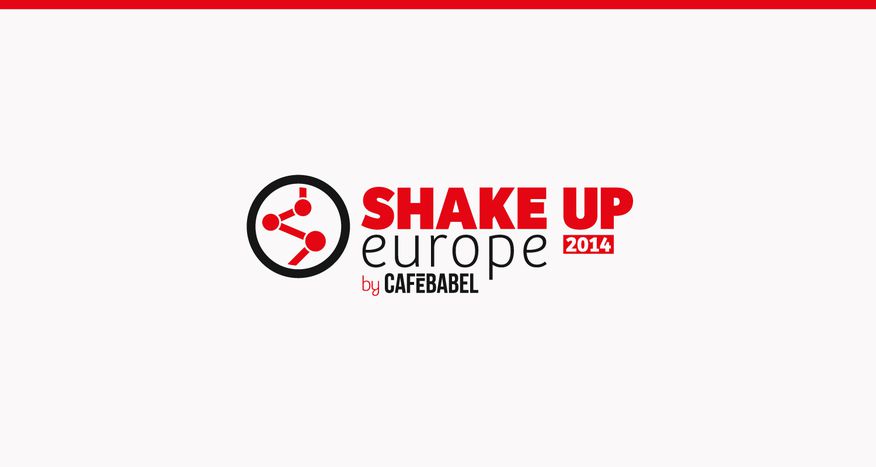 INVITATION TO DEBATE: Youth and the MEDIA - Lost GENERAtion?" WITH GUEST SPEAKER GEORGE TZOGOPOULOS 
Published on
On Thurs­day the 20th of March 2014, cafébabel will or­ga­nize a dis­cus­sion on the in­ter­ac­tions be­tween youth and media in the frame­work of the sem­i­nar called "Shake up Eu­rope", in Nice.
We still have a few seats for you!
WHAT IS SHAKE UP EU­ROPE?
Shake up Eu­rope is a sem­i­nar gath­er­ing 40 par­tic­i­pants from all over Eu­rope, in Nice, from the 19th to the 23rd of March. All par­tic­i­pants of Shake up Eu­rope are in­volved in cit­i­zen jour­nal­ism pro­jects. They are com­ing from cafébabel Eu­ro­pean net­work and from part­ner or­gan­i­sa­tions such as Youth4­me­dia, Young Eu­ro­pean fed­er­al­ists, Nisi­masa or the Eu­ro­pean Youth Par­lia­ment.
Here is fur­ther in­for­ma­tion about the sem­i­nar (French).
AN OPEN DIS­CUS­SION
The dis­cus­sion will be a priv­i­leged mo­ment for par­tic­i­pants to take some dis­tance about their work and to have thought­ful dis­cus­sions about the issue of press free­dom, cen­sor­ship, the recog­ni­tion of youth in tra­di­tional media and how they see so­cial media is chang­ing the way peo­ple are being in­formed.
We have the great plea­sure to wel­come George Tzo­gopou­los, Re­search Fel­low at ELIAMEP and au­thor of "The Greek Cri­sis in the Media", who will react to the dis­cus­sion and pro­vide his vi­sion on the re­la­tions be­tween youth and the media today in Eu­rope
DO YOU WANT TO JOIN US?
WHEN?
The dis­cus­sion will be held in Eng­lish Thurs­day 20 from 16:30 to 18:30 and will be mod­er­ated by Mana Li­vard­jani, Pres­i­dent of Babel In­ter­na­tional.
WHERE?
 The event will take place in room 1B12 at the
 Pôle Uni­ver­si­taire St. Jean d'Angely I
 Uni­ver­sité de Nice-Sophia An­tipo­lis
 24, Av­enue des Di­a­bles Bleus
 06357 Nice Cedex 04
REG­IS­TER?
Noth­ing is sim­pler. Reg­is­ter here.
We have only 20 free seats. So, we will apply the fol­low­ing rule: First reg­is­tered, first served.
A QUES­TION?
Please con­tact Aman­dine at a.​guille­mois@​cafeba­bel.​com
This dis­cus­sion and the Shake up sem­i­nar is or­gan­ised in part­ner­ship with the Cen­tre In­ter­na­tional de For­ma­tion Européenne (CIFE - www.​ie-ei.​eu), Nisi Masa, Eu­ro­pean Youth Press, Youth4­Me­dia, Eu­ro­pean Youth Par­lia­ment and the Je­unes Européens –France, avec le sou­tien du pro­gramme Je­unesse en Ac­tion de la Com­mis­sion européenne et de la Fon­da­tion Leopold Mayer pour le progrès de l'homme.