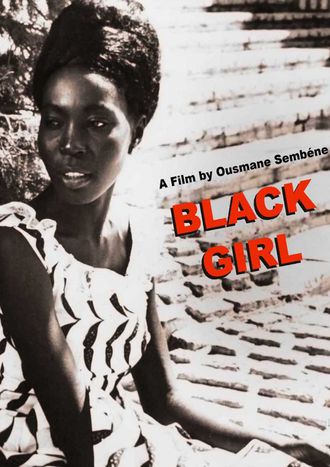 Invisible woman in Paris, and image of the black female body in Europe
Published on
There is a starkness that is processed by the image of the invisible West African woman in the east of Paris that bothers me plenty
Travelling by eurostar from London to the centre of Paris is not very different from getting on the east coast train out of London to, say, Edinburgh. Traversing inner and outer Paris is another matter all together. Not least that the city operates in a reverse order, where the typical urban decay of inner cities is locked outside the gates of the romantic tourist centre of the Champs Elysee. Hidden are the poor, many from north and west African communities, living in Le Corbusier architectural-styled housing grids which are erected like concrete prison compounds in the woods of suburbia. The car journey from the city centre wants to take a slow hybrid road that resembles the intimate fear felt by Daniel Auteuil's character in Micheal Haneke's Hidden (2005) - a man being terrorised by being sent mystery surveillance tapes - towards the hellish underworld portrayed in Jacques Audiard's violent French prison drama, A Prophet (2009).
Woman
There is a starkness that is processed by the image of the invisible West African woman in the east of Paris that bothers me plenty. A woman, like Diouana in the late Senegalese director Ousmane Sembene's Black Girl (1966), who is struggling to progress negotiates her way across Africa to get to Europe, by making herself small in lorries and shipping containers. Here, she has set up a spread in the confinement of the back of a plain white transit van with three white flickering candle lights on the dashboard. We're driving towards where I am staying. The vans are majestically parked in a well-lit main commuter street adjacent to the Hippodrome de Vincennes, a venue which is home to international fixtures such as the African Nations grand prix; and concerts of the likes of U2 or Michael Jackson.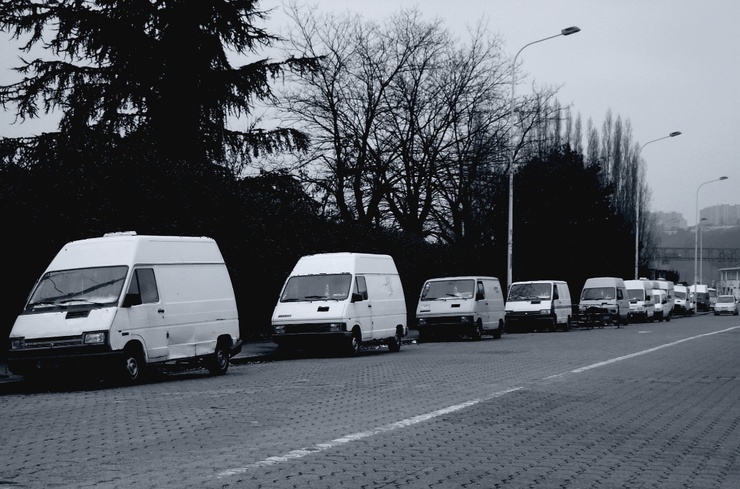 But how did she get to this place? Did she speak French? Was she from Cameroon or Guinea or Mali or Ivory Coast or Benin or the Congo? Was she Parisian? We drive past a stationary motorcade of five vans. My contact lens focuses on the black woman receiving a white 'John'. The image hasn't left my thoughts since. The consequential narrative of this now-still image allows a deep consideration of the risks involved. Is this a regulated arrangement? It's a rhetorical question; it must be because the French police (who are ever present in the centre of Paris) are nowhere in sight. Like in the UK, exchanging money for sex is not a crime, but activities linked to the redlight or clandestine underworld such as human trafficking, the drugs trade and pimping are. Francois Hollande's socialist administration is campaigning to rid the capital of this, some of whom have explained that he will be putting some of its 5 to 8, 000 sex workers (out of 20, 000 country-wide) out of a job...
Diallo echoes
I have to re-negotiate my provoked thoughts on liberté, égalité, fraternité in Paris; the fresher image of race, class and immigration collides with my cosy-in-a-bubble day with scholars, artists and cultural activists at the Black Portraitures conference, held in mid-January. The Black Portraiture [s]: conference meandered past and present representations as a way of tracking contemporary culture: using a mirage of the likes of Josephine Baker the objectified 'exotic' dancer. I would have presented a discussion about the West African female body in Europe, and the reason she resorts to night work. Discuss the disproportionate number of blacks who make up the invisible [outer] class. And the changing power relationships of sex workers who says they are very much in charge.
The day before returning to London, I stay in the northern surburb of Paris. To take in another session at the conference, I board a crowded train with people who are speaking languages from all over Europe, Africa, South America and Asia. It is like riding the New York City A-train, with views of a graffiti 'littered' wall along the train tracks, to Gare du Nord. I wonder about the invisible West African woman who finds herself between the human trafficker, pimp and the 'John' that enters her white van. Dominique Gaston André Strauss-Kahn may have killed his story with an out-of-court settlement in December 2012, with Nafissatou Diallo, the West African migrant worker who stated he sexually assaulted her in a hotel room in New York City. The one-time prime ministerial candidate has since denied knowing that he was involved in orgies with sex workers in Paris. However the dangers surrounding the invisible woman selling pleasure is still an immediate matter.
Images: main © Black Girl movie poster; white vans courtesy of © Laura Augustin