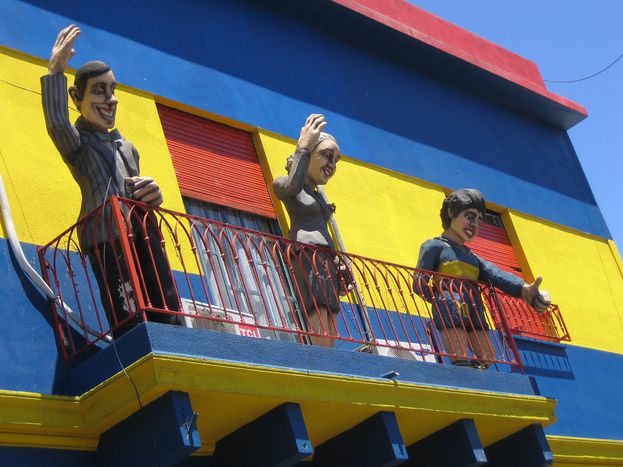 Interview with 'Eva Evita' director: Argentina comes to Paris via indie theatre
Published on
Nicolas Reading is the director of a play currently on an extended run in Paris about the First Lady of Argentina (between 1946 and 1952).
It follows the character as playwright presented her in her : before she moved to as a teenager called from rural Argentina dreaming of becoming an actress, to her death from cancer as, politician and second wife of the president, aged . The French play has been produced in cooperation with the independent company, Strada. Interview.
Marie Ange Munoz2005 playBuenos AiresEva Duarte Eva Peron33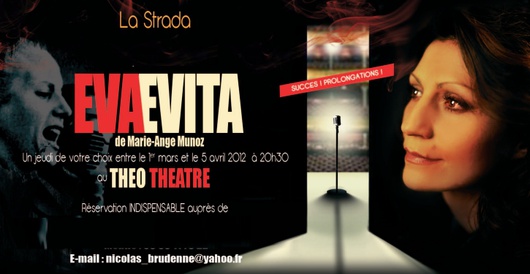 Nicolas, where did the inspiration to stage Marie Ange Munoz's Eva Evita come from?
Nicolas Reading: As far as I can remember Eva Péron has been a character who has always fascinated me. She was a politician with a big heart, she was at the base of many social reforms in Argentina, but she was also often described as a careerist and profiteer of the power of her husband, president Juan Peron. For example, she wasted a fortune in designer clothes and jewellery. The ambivalence of her character has inspired many artists in the past - I think of the British composer Andrew Lloyd Webber who dedicated an award-winning musical to her in the seventies, and more recently by English director Alan Parker who adapted Evita's story to the cinema (in 1996, starring Madonna and Antonio Banderas).
How did you cast the lead actress, Maria Vaz?
Nicolas Reading: I discovered Maria in 2006, when she was starring as Joanna of Castile in a play at a theatre I am also a part of, Théo-Théâtre. She was already playing a historical character. I think I never really recovered from the artistic shock which I felt thanks to her performance. I always thought if I should direct then it would be to stage a woman's historical fate, embodied by Maria Vaz. In 2009 and 2010, I wrote and staged two plays remotely inspired by the adventures of the Addams family. It was obvious that the role of Morticia had to go to Maria Vaz. These two plays were also at the Théo-Théâtre and allowed us to work on our collaboration, but especially to prepare us for another play which would have more depth. I also want to mention Olivier Courbier, who plays all of the male roles in the piece. It's something difficult to do for an actor. The roles are short and he incorporates them with body, soul and generosity.
Is the theatre scene in Paris very easy to work in?
Nicolas Reading: It is difficult to work in a theatre in Paris, especially when it is small. It is not so easy to finance and promote projects because smaller theatres are invisible and poorly funded. The media aren't very savvy either.
How did you get into this business?
Nicolas Reading: I specialised in the economy of the artistic domain at the Sorbonne, and answered a small job advert at the Théo-Théâtre to be a 'cultural mediator'. I then wrote my first novel, The Shout of the Crow, and the desire to continue writing, but for the theatre, just came to me. Thanks to Théo-Théâtre I managed to stage three plays in three years.
Maria Vaz wears some stunning costumes in the 90-minute show, the main piece of 'set furniture' which helps it move faster despite its minimal budget. Who did the styling?
Nicolas Reading: There was a little budget but a lot of passion! I myself bought some authentic costumes dating from the fifties in specialised shops. Stéphanie Kayayan is a young talented stylist who made certain dresses to measure for Maria Vaz. She reproduced these designs with historical pictures. Stéphanie was of a precious help on this project, she gave Evita a beautiful colour.
How did you try to get Evita's character across to a French audience?
Nicolas Reading: Above all I wanted to show a portrait of the woman who showed herself to the public, I wanted to show her complexity. The various facets of her character really seduced me. It s a kind of kaleidoscope, cracks of the same soul, that I tried to gather and combine. The play only features two actors who I chose to give life to the small room they act in.
As a writer at a European magazine, for me Evita's 1947 'rainbow tour' visit to Europe was one of the most interesting in the show, presented dramatically with a gun - she visits Versailles, is treated in a hostile manner in Switzerland, and is meekly welcomed by the pope. Was it hard to conceive?
Nicolas Reading: The scene about Evita's visit to Europe is a very long one, with a flashback and a long monologue. To give life and respect to the beautiful text of Marie Ange Munoz, I played on the lights to mark the various atmospheres. It was certainly hard work for Maria.
Evita is currently being shown on Broadway for the first time since 1979, starring Ricky Martin. Its director Tim Rice had said: 'The show has never really ever gone away. It's been done all around the world ever since. It's a good show which works.' Are you happy to be part of a project so steeped in Argentine history?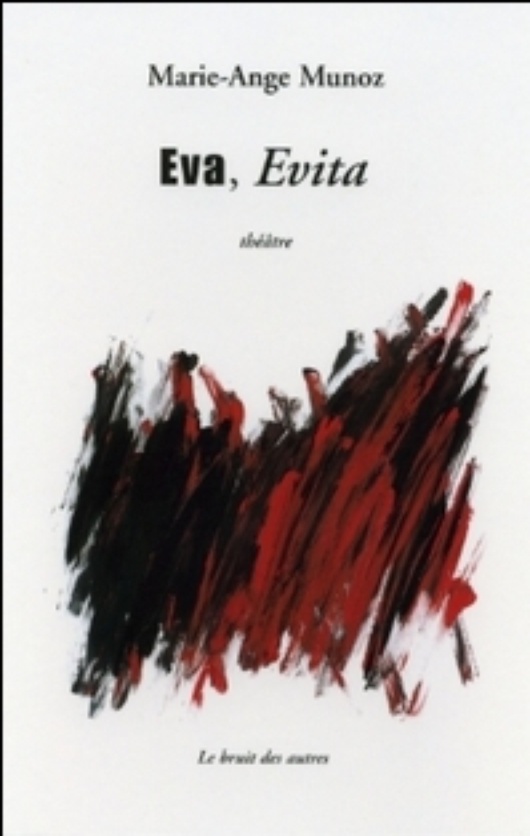 Nicolas Reading: My project is more 'confidential'. The author of the play, Marie Angel Munoz, approaches it respectfully but without kindness to one of the most emblematic figures of Argentina. I tried to disregard the mythical character of Evita, and work without this pressure to approach her in the most honest way possible. I also wanted to pay her tribute. I was happy to direct this project!
cafebabel.com's verdict:
If you're into all things Argentina, or even Latin America, go along. Maria Paz has a formidable presence. Whilst she occassionally fluffs some words, you forgive her instantly - she's so empowering in her 90 minute quasi-monologue as Evita that you understand the power of the incarnation. There's only one or two laughs afforded to the audience, before we all await the fictional-reality retelling of this first lady's story. Using more 'propaganda' music or words could have helped; the show mainly makes its transitions with the use of recorded sound. The set is meagre, dominated by a bed-sofa and a dressing table, and there could be more space to ease suffocation. But that's the beauty of independent theatre.
Tickets for Eva Evita are available for between 12-14 euros. Showing every Thursday at the Théo-Théâtre until 5 April 2012. 20 Rue Theodore Deck, metro stops Boucicant or Convention, in Paris' 15th district (arrondissement). You can also call 00 33 (0) 660 117522