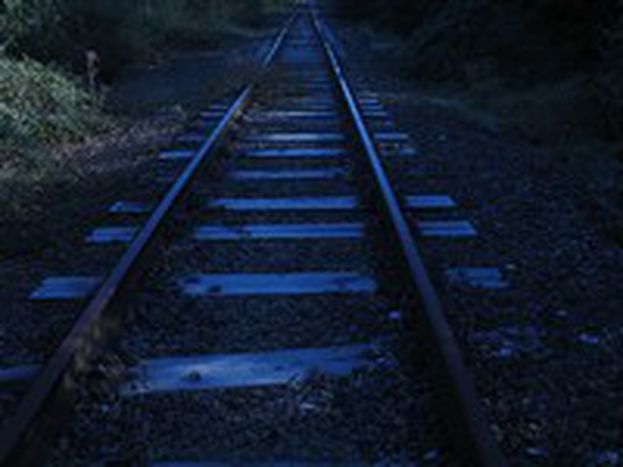 Interrail for the future
Published on
Spanning north to south, stretching east to west: travelling in Europe as of 2020 will be easier and faster thanks to the upcoming Trans-European Transport Network (TEN)
The date has been set for 2020, where all priority projects for the upcoming Trans-European Transport Network (TEN) should be completed. For effective social and economic cohesion, an enlarged Europe of 27 states needs a more efficient transport system and network of infrastructures.
Faster, environmentally-friendly transport
The ambitious project will cost more than 60, 000 million Euros. The aim is to set up an extensive capillary network subdivided into streets, motoroways, railways, high-speed lines, airports and even waterways. The European Commission have already classified 30 construction projects as priority, but delays in the schedule are already looking imminent. 160, 000 million Euros need to be invested by 2013 to reach the 2020 final completion date, as the Commission's 21 March 2007 report states.
Some important projects have already been or will be finalised this year, including: Oresund, the permanent crossing that the Danes and Swedes are building between their countries for 2009. A second rail link to Milan Malpensa airport will also update the original 2001 completed version. The Betuwe railway (linking Rotterdam with the German border) should be completed in 2007, along with the high-speed railway network line PBKAL (the TGV Paris-Brussels/ Cologne-Amsterdam-London). The Commission has favoured these thirty priority projects as they respect the environment in their construction and consume less energy.
No more missed connections
Will the 'legendary' interrail trains, which have already partly been ousted by the arrival of low-cost flights, soon be just a mere memory? Train journeys will most likely not disappear completely, but will certainly be less adventured upon than in the past. We will no longer need to battle through the labyrinth of rail connections, with rucksack on back and the fear of having missed a connection amidst endless changes and stopovers. We and future generations can count on these line stretches, which will guarantee direct and fast connections between all the big European cities.
The new via Baltica for example promises to connect Warsaw with Tallin (date expected 2016). The up to eight hours needed to cover the stretch between Vilna-Sokolka (the border between Poland and Lithuania), fruit of an absurd Soviet system based on a detour of the lines on the border, will be reduced in a drastic manner. Less adventure, more practicality.
The transEuropean transport network is based in part on the Pan-European Transport Network, defined in the nineties on a community level. The so-called 'Corridor 5' is one of the longest tracks, which crosses from east to west Europe by connecting Lisbon with Kiev (Ukraine). It will cross eight countries (along with Italy, Slovenia, Croatia and Hungary), and include motoroways and rail lines, plus easier facilitating passengers and freight.
Not forgetting the high-speed project in the southeast of Europe, which will provide the connection for 'Corridor 5.' In less than a few years we will be moving from Lisbon to Madrid in super fast time, and from there perhaps go on to Barcelona, take in Gaudí's marvels and then continue the trip to France in the direction of Montpellier und Nîmes.
The high-speed line between Paris and Mannheim in southwest Germany will take its first passengers on 10 June 2007. Added to this line will be the rail link Paris-Bratislava, foreseen for 2015: it won't be high-speed, but link France to Slovakia via Germany and Austria.
Athends-Dresden via Sofia, Budapest, Vienna, Prague and Nüremberg should be completed in the next few years. Other connections will includes Scandinavian countries, the United Kingdom and Europe's 'three capitals' – Brussels, Luxembourg and Strasbourg. Not forgetting the rail stretches between Lyon-Geneva-Basel-Rotterdam and Danzig-Warsaw-Bratislava-Vienna.
The numerous 'water-motorway' projects which would strengthen seaborne freight transport complete the majority of the connections between the old Continent's peripheries. The transport revolution has begun: in thirteen years, we will be able to evaluate this project's successes and failures, and watch how the motorways and railtracks of a new Europe span.
Translated from Gli Interrail del futuro