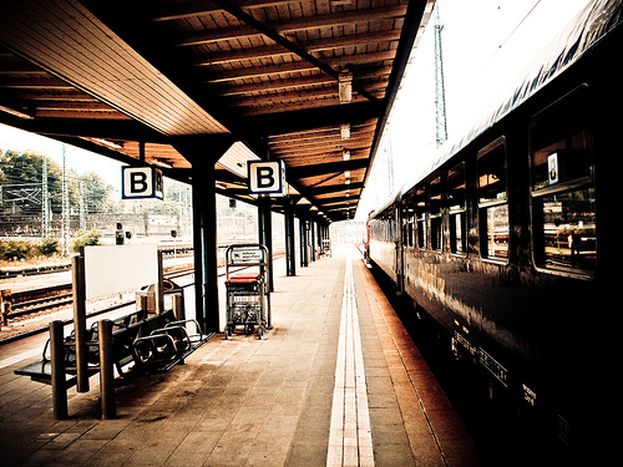 InterRail facts: discover Europe by train
Published on
It has existed for over three decades, but it remains one of the most popular ways to visit Europe. New offers take you to the biggest festivals in Europe – via train
After having left the platform of the last station, the train swiftly strides the countryside. The summer view you discover through the window slowly, smoothly changes. Your backpack is cumbersome and your feet hurt. Your tireless travel buddies continue to chat whilst you take silent advantage of the journey. Those are the feelings you get from InterRail: a unique experience, suited for a youth eager to freely discover Europe.
Europe takes a ride – as far as Bosnia
For those who do not know it yet, InterRail is one of the best and cheapest ways to travel on the old continent. A train ticket, limited in time, allows you to travel across thirty countries and in over 40, 000 stations. This system was born in 1972, on the International Union of Railways' fiftieth birthday. The opening of borders towards the east and European enlargement after the fall of the Berlin Wall in 1991 made it necessary to reorganise the InterRail network. In 2005, the community welcomed a new member: Bosnia and Herzegovina.
Pass it on
The 'One Country Pass' is the best option to visit a single European country
This year, a couple of new options update an already efficient system: the 'Global Pass' and the 'One Country Pass'. The former can be used in all of the national railway companies, and in some of the private railway companies amongst the thirty countries. It can be purchased for different time periods: from five days up to a month. The latter though, is the best option to visit a single European country other than yours. It is valid for one month, and prices vary according to the duration of the travel (one can travel for three to eight days, during a month-long period).
The Global Pass will cost you 159 euros (£126) for a second class ticket valid ten days for travellers under 26, and up to 809 euros (£643) for a month-long travel in first class, for adults over 26. Concerning the One Country Pass, each country has different fares, which vary according to the duration of the travel that can last up to thirty days. Fares range from 32 euros (£25; second class ticket under 26 years old in Turkey, travelling for up to three days throughout a month-long period); to 309 euros (£245; first class adult ticket in Austria, travelling eight days on a month-long period).
From one festival to another
InterRail passes can only be used by European Union and Turkish citizens. But solutions exist for others as well: the Euro Rail Pass was invented in 1959 and enables one to visit twenty European countries. It is offered by Eurail, the group that manages InterRail. Special fares are available to take you to various European cultural events. For example, you can travel to the Zaragoza International Exhibition in Zaragoza, the Sziget Festival in Budapest, to the Belgrade Beer Fest or to the Salzburg Festival. The Euro Pass automatically gives you discounts on almost all of the festival events you are able to access by train.
Not only Europe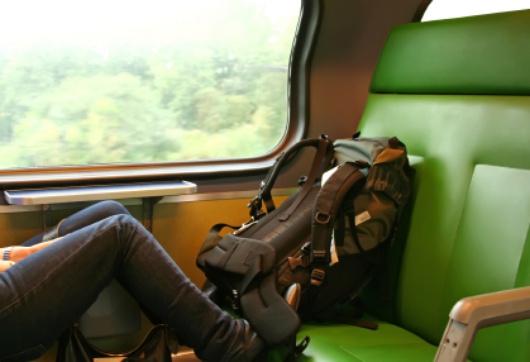 This year, for the third time and in collaboration with the European Union, Eurail is supporting 'Rail for Peace', an initiative proposed by the Italian association Viaggi e Libertà ('Travel and Freedom'). The project enables youth from Kosovo, Bosnia and Herzegovina and Serbia to meet their European neighbors and to travel with them to discover the continent.
InterRail aficionados are more numerous each year and dozens of passionate bloggers describe their experiences and give advice to would-be InterRailers. For example, the website interrail.experience.free.fr gives an overview of the frauds to avoid in different countries, from Greece to Italy and from Austria to Slovakia. It appears that one item should not be omitted: earplugs! Also, beware of tiredness, which makes you an easy prey to robbers. You now have one thing left to do: pack your bags and head to the nearest station. Europe awaits you.
Translated from Scoprire l'Europa in treno