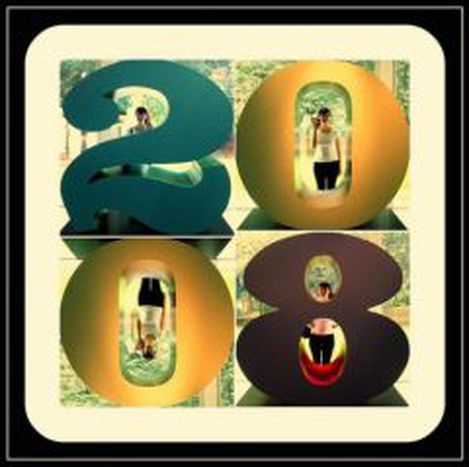 Intercultural Dialogue - Art, Media and Education
Published on
Written by Laura Pipponzi and Mauro Morabito Some considerations and pending thoughts after what we have heard and read during the concluding event of the European Year of Intercultural Dialogue. Through round table discussions the conference provided an overview of the strategies and the projects implemented over the last few years at local and national level.
In particular participants discussed about the role of art, media, education and about how they all contribute to intercultural dialogue. Steps and grounds laid to transforming European society even beyond the multiculturalism we grew accustomed with, stepping into a real web of inter-culturae; a place where cultures actually meet, work and create something new together, instead of simply coexisting passively next to each other.
Solace of the soul, who but thou amidst oceans cruel…?
Speaking softly to us and our emotions, appealing and tumultuous as only Art itself can be, all creative undertakings are a privileged channel to explore and get in touch with the idea and the practices of Intercultural Dialogue.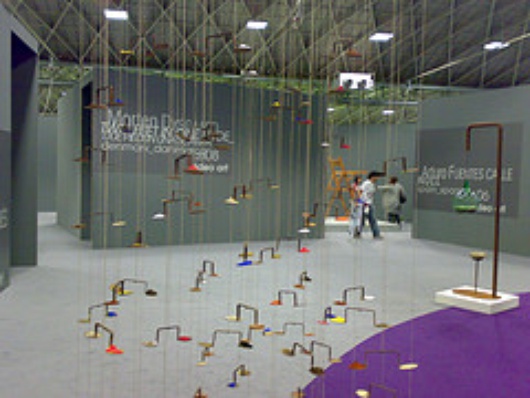 Among the initiatives presented: LabForCulture, a networking platform for information on European arts and cultures, is a great example of how it is possible to facilitate participation through digital culture, and the project "Open Lines to Intercultural Dialogue" that invites people from all walks of life and any national or linguistic affiliation to send a personal interpretation of what is this revelling "Intercultural Dialogue" we all speak of.
On the website, halfway through the hundreds interlinked definitions, all provided with an English version, we listen to:
"In dialogue we live. When we decide consciously how we desire to live our relationship to dialogue is determined. ... Intercultural dialogue means being prepared and willing to 'rewire' our thoughts, tendencies, habits and instincts. It means being 'ready-made' for the event of a new encounter without presuming that it will be comfortable, convenient, safe".
Take my heart, take my soul, but hands off my EUmedia!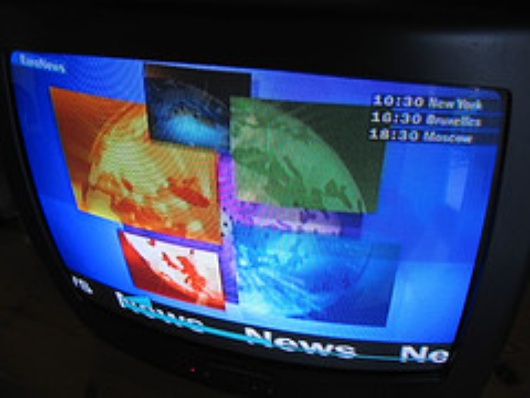 Media are a key tool to push for and raise awareness about Intercultural Dialogue. But alas, they are often disconnected with NGOs and the thriving initiatives of civil society at large. A wonderful EU initiative and a great success is the experience of Euronews: a European channel broadcasted in 8 languages, comprising also Russian and Arabic. The various topics and video reports are not simply translated, but adopted to the target language community. In this way, the plentiful video resources -also accessible freely online- are the common base and the audio commentaries are the distinctive part, managed by native speaker and bilingual journalists' teams.
Launched in 1993 as a "pure internal" European tool, thanks to its global reach (more than 199 million households in 130 countries) Euronews is now one of the world's most important info outlet. Its strive for impartiality and quality has opened a window of fresh air in the European media panorama, and given some further perspective to what people in the world associate with info made in Europe.
And as a merry child does smile
Education is in itself a factor of integration and participation, a first step needed to encourage formal and informal dialogue. In the conference we were presented with several intercultural projects targeted to children.
Children are particularly open and apt to an interaction which resembles greatly the core values and modalities of Intercultural Dialogue, because they are extremely curious and haven't yet developed those burdensome stereotypes and prejudices we all absorb growing up. On top of that, children are much more prone to overcome the language barrier than us adults, finding alternative ways to communicate, beyond the beautiful but overly-structured nets than languages are.
Mobility, and skills to grasp complexity
The debate on education in intercultural dialogue brought to reflect on concepts such as mobility, languages, diversity and intercultural skills. In particular mobility was described as one of the most important resources we have in our hands to foster and let ourselves grow into Intercultural Dialogue. During the conference it has been stressed several times the importance 'to make mobility a rule, not the exception.' It should be an opportunity not only reserved to some, but available for the majority. And there are already many European programs which have an element of mobility in them, such as Youth in Action, Lifelong Learning, Europe for Citizens, Erasmus, Jean Monnet, Grundtvig, Leonardo da Vinci, Tempus, Erasmus Mundus, Media 2007, EuroGlobe, Progress, just to name a few.
But what do we mean for intercultural skills? It is not only a question of trying to decipher and study "the Other", but of acknowledging what we can share among cultures and what we have already in common, such as common values, or reference we can share, as for example the concept of universal human rights.
Languages, axes of dialogue
Linguistic diversity is often stressed as wondrously empowering tool, because each language translates life in a different unique way: language is both a tool to grasp reality and a virtual easel, to shape one's own way of thinking.
In our strive to an intercultural environment we should redeem languages from their poorly-fitting role of communication barriers, endeavouring ourselves in the promotion of multilingualism, to favour skills for a gradually always greater mutual understanding.
And what about the concept of translation in the contest of intercultural dialogue? It has of course a crucial role, as both an instrument of accessibility and a tool for greater reflection and understanding.
And we could end this little escapade through thoughts provoking with the words of Xavier North, Delegate general to the French language and languages, Ministry of Culture and Communication in France, mentioning a paradox ascribed to the art of relating things through languages: 'Translation enables you to make you aware of the depth of one's language, but sometimes also about its untranslatability'. Long life to translation in all its forms, and to its inspiring boost for keeping ourselves eternally enmeshed into the enchanting perilous worlds of tongues.
Links
Intercultural Dialogue - support through EU programmes http://www.interculturaldialogue2008.eu/fileadmin/downloads/resources/EN_Broschuere_A5_EYID_vt.pdf
http://www.labforculture.org/
http://openlines.labforculture.org/
http://www.euronews.net/