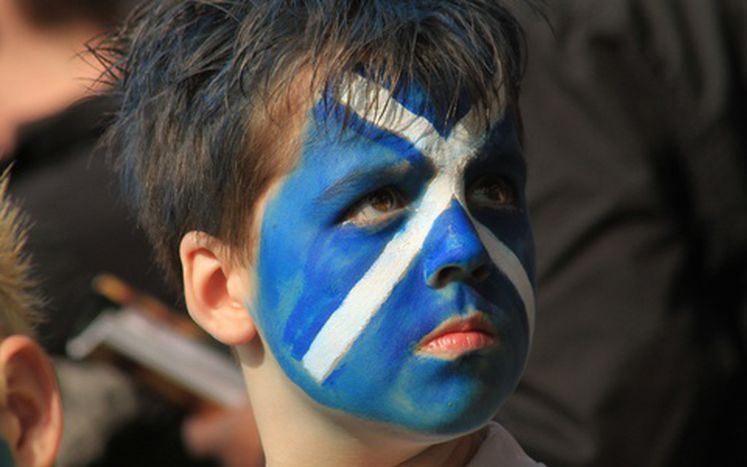 Independent Scotland: Edinburgh's Best Bet
Published on
In­depen­dence from Lon­don? The ref­er­en­dum de­cided by the Par­lia­ment on the Royal Mile for Sep­tem­ber 18th is ap­proach­ing. In Ed­in­burgh, the fu­ture of the cur­rency and petroleum is up for grabs. Mean­while the book­ies are hav­ing a ball: record bets in Glas­gow and seven-digit wins are ex­pected. 
Nigel Farage's UKIP man­aged to get their hands on one of Scot­land's seats in the Eu­ro­pean Par­lia­ment. But de­spite their suc­cess, they did not man­age to beat the Scot­tish Na­tional Party, under the leadership of Alex Salmond. The leader of the UKIP had to set­tle for 10.5% of the votes, while the SNP got 29%, still significantly less sup­port com­pared to the gen­eral elec­tion in Scot­land in 2011, when the party se­cured 53.5% of the seats.  
This rel­a­tive de­feat may have neg­a­tive con­se­quences in terms of the party's larger ob­jec­tive: point­ing out the dif­fer­ences be­tween Scot­land and the rest of the UK and se­cur­ing a Yes to In­de­pen­dence. 
There are numerous ques­tions being asked by Scots and Brits about a fu­ture with an independent Scot­land. All it takes to un­der­stand the com­plex­ity is to visit a local pub and ask around. 
The fu­ture cur­rency be­yond the ter­ri­to­ries of Hadrian's wall, the ex­ploita­tion of the oil fields in the North Sea and the fate of the Tri­dent nu­clear mis­siles of the naval base of Clyde are some of the biggest is­sues on the table. Furthermore, what type of wel­fare state could an in­de­pen­dent Scot­land? How will the ed­u­ca­tion sys­tem work? What sort of re­la­tion­ship would Scot­land have with the Eu­ro­pean Union? Not the usual clichés of hag­gis, whisky and bag­pipes; the bat­tle for in­de­pen­dence is more than ever about geopol­i­tics and eco­nom­ics.
Nu­clear sub­marines, Cur­rency and oil
Linda Fa­bia­ni, an MP of the Scot­tish Na­tional Party and mem­ber of the Referendum Scot­land Bill Com­mit­tee, greets us after a de­bate on Scot­tish jus­tice re­form. José Manuel Bar­roso, the out­go­ing pres­i­dent of the Eu­ro­pean Com­mis­sion, has ex­pressed un­cer­tainty con­cern­ing Scot­land's membership in the EU as an in­de­pen­dent state, while oth­ers claim it would be pos­si­ble as long as Scot­land would of­fi­cially apply to be­come a mem­ber and join the euro.
"The Pound Ster­ling is a Scot­tish cur­rency as much as it is Eng­lish, north­ern Irish and Welsh," says Fabi­ani and ex­plains that main­tain­ing the cur­rency in the frame­work of a cur­rency union is the most ap­peal­ing al­ter­na­tive for the SNP.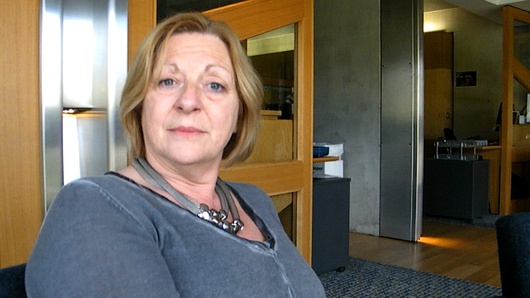 If the vote is yes to independence in September, one of the upcmong tasks will be ne­go­ti­at­ing the terms with the British Prime Min­is­ter David Cameron and the British banks; nei­ther of which are particularly en­thu­si­as­tic about the idea.
An in­de­spen­si­ble ob­jec­tive of Salmond's gov­ern­ment is the re­moval of British atomic weapons from Scot­tish ter­ri­tory. "We are against nu­clear weapons, full stop," ar­gues Fabi­ani. "They were im­posed on us and they will have to go."
The Tri­dent misslies are lo­cated 25 miles (approx. 40 kilometres — Ed.) west of Glas­gow, but an­other cru­cial el­e­ment of the Scot­tish in­de­pen­dence ar­gu­ment is found fur­ther north, in the sea. The Scot­tish gov­ern­ment is doing its best to paint a pic­ture of Scot­land as a fu­ture in­de­pen­dent and rich pro­ducer of petroleum, but not with­out crit­i­cism from scep­tics. The Times has pub­lished data sug­gest­ing that "the oil-gen­er­ated rev­enues have been de­creas­ing and will ac­tu­ally end up far below the fore­cast of the Scot­tish gov­ern­ment."
"NO" is still in the lead
In gen­eral, the press seems to be lean­ing more to­wards a neg­a­tive vote. How­ever, an­a­lysts like Nicola McEwen, di­rec­tor of the Eco­nomic and So­cial Re­search Coun­cil (ESRC) at the Uni­ver­sity of Ed­in­burgh, high­lights that the Yes-cam­paign is gain­ing more ground in so­cial media. Even 16-year olds, Eu­ro­pean res­i­dents and Com­mon­wealth cit­i­zens that reg­is­ter be­fore Sep­tem­ber 2nd will have the right to vote, and the in­ter­net may be an im­por­tant medium for these groups.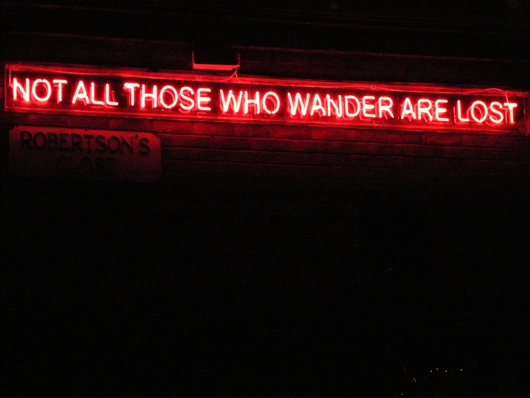 According to polls, the NO-side is still in the lead, but the bat­tle is far from over. "In three months of cam­paign­ing, the bal­ance can change com­pletely, es­pe­cially since Yes­sco­tland has the ad­van­tage of more fi­nan­cial and or­ga­ni­sa­tional re­sources," says Toni Giu­liano, co­or­di­na­tor of the sec­toral groups of Yess­cot­land. He claims they have over 250 com­mit­tees on Scot­tish ter­ri­tory, or­ga­nised in the "largest cam­paign that Scot­land has ever seen." It is safe to say that the Yes-side is re­ly­ing heav­ily on the emo­tional ap­peal of their mes­sage. Ac­cord­ing to Nicola McEwen, the Bet­ter­to­gether cam­paign is suf­fer­ing from a lack of lead­er­ship and is fo­cus­ing al­most ex­clu­sively on the cost of in­depen­dence, using neg­a­tive ar­gu­ments. The Yes-side is mak­ing use of emo­tional fac­tors more eas­ily trans­lated into pos­i­tive mes­sages. McEwen also ex­plains that men are more in­clined to vote for in­depen­dence than women, and that more women are among the in­de­ci­sive vot­ers. 
The Biggest bet ever
Lad­brokes pays 1.29 times the bet if Scot­land re­main­ing in the UK and 3.75 times the money for Scot­tish in­de­pen­dence. William Hill also lets you bet on which cur­rency Scot­land will have and on the voter turnout. The Eng­lish bro­ker (where Yes gives 3.25 and No, 1.33) re­veals that 52% of the bet­tors have bet on No and 48% on Yes. A 50-year-old Scot from Glas­gow has placed 200,000 Pound Ster­ling against in­depen­dence in what is said to be the biggest po­lit­i­cal bet of all times. Hill ex­pects the bet­ting turnover of the Scot­tish ref­er­en­dum to be seven dig­its. 
The whole de­bate around the ref­er­en­dum has the air of a bet. Will Scot­land, with its 5.2 mil­lion in­hab­i­tants, man­age to vote Yes and take on the enor­mous re­spon­si­bil­ity — eco­nomic as well as po­lit­i­cal — that fol­lows? Maybe. But los­ing this bet im­plies more than just throw­ing away the ticket.
this ar­ti­cle is part of a spe­cial edi­tion ded­i­cated to ed­in­burgh and part of the EU in Mo­tion-pro­ject, with the sup­port of the Eu­ro­pean Par­lia­ment and the Foun­da­tion hip­pocrène. 

Translated from Scozia indipendente: la scommessa di Edimburgo