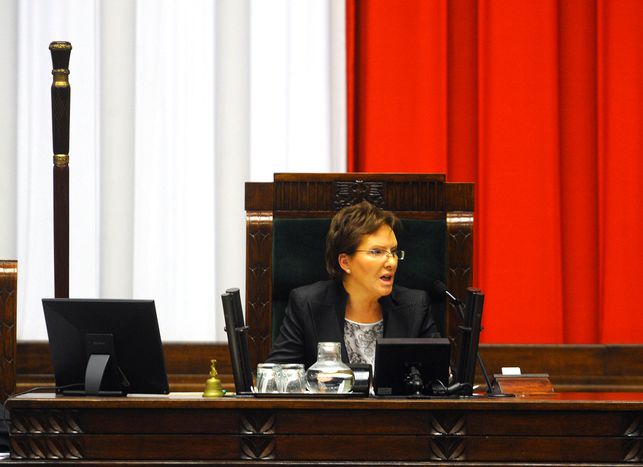 In the Limelight: Ewa Kopacz
Published on
In Poland, Ewa  Kopacz is on everyone's lips today. It has been announced that she is the one who will take over the Polish government after Donald Tusk's promotion to Brussels. Half of Poland enviously admires her class, courage and wits, while others maliciously call her emotionally unstable. A portrait of a rising star of Polish politics.
Donald Tusk, recently appointed to be the next European Council President, will commence his duties in Brussels on December 1st, 2014. Before that glorious day arrives, however, he has to resign from his current post and appoint his successor. Last week, Tusk announced the nomination of Ewa Kopacz and confirmed that he would suggest her as the candidate for the prime minister to the Polish president. Today, it has been confirmed that Kopacz will form a new government on September 22, 2014. Now, who is the Civic Platform's (PO) Iron Lady exactly? Ewa Kopacz is a paediatrician, she's 58 years old and grew up in Radom. Thirteen years as a politician, she was a Freedom Union and Civic Platform MP (also a member of the PO's cabinet of shadows), the Department of Health spokesperson, the Minister of Health (the longest-presiding in history) the PO's vice-president and the Speaker of the Lower House of the Parliament. 
An emotional volcano ready to get down to business
The prime minister-in-waiting made the headlines in 2009, when, as the Minister of Heath, she refused to authorise the purchase of pricey and insufficiently tested swine flu vaccine, which she called a pharmaceutical hoax. One of the posts on the PO's website read: ''before her decision was internationally acknowledged as wise, she was under heavy fire''. Her competence was questioned again a year later, when she flew to Moscow to identify the bodies of the Smoleńsk presidential plane crash victims, even though those present at the proceedings claimed Kopacz behaved more like a professional doctor of medicine rather than a mere minister-supervisor. This is not surprising, given the experience she gained working in forensics on the scences of crimes and accidents. Later that year, her anti-stimulants campaign led to their de-legalisation in Poland. During the thirteen years of her political activity, she also managed to turn the Catholic church against her, for helping a pregnant rape victim who was refused an abortion by numerous institutions, despite being legally entitled to undergo such a procedure. Kopacz was excommunicated for giving the girl advice as to which hospital to turn to. The excommunication didn't pose a serious threat to her political prospects, however. Her overt admission as a devoted smoker after having vehemently campaigned against it, didn't do much harm either.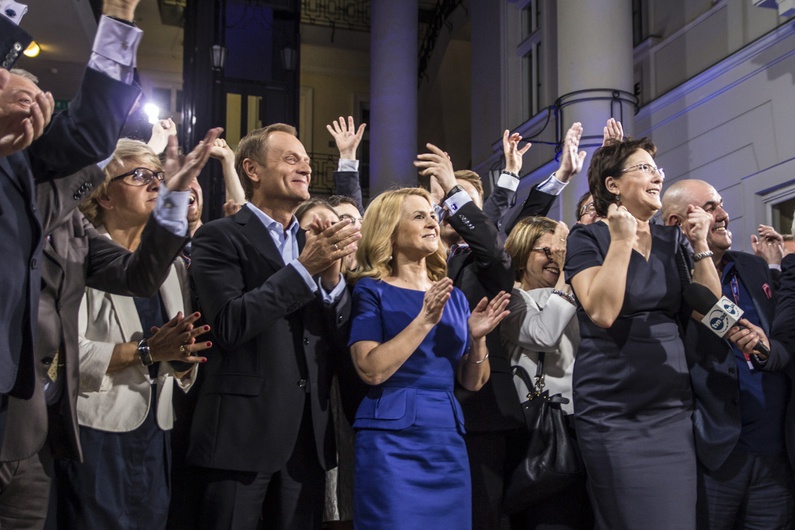 After Kopacz's nomination was officially announced, her political opponents bombarded media prophesying a nearing catastrophe – after all, Kopacz is an unreliable hysteric. ''She listens to her heart rather than listening to reason," Bolesław Piecha, Law and Justice MP (PiS) said once. Hysterics raise alarm warning that her inability to handle stress and the burden of a high post responsibility will push Kopacz into unexpected fits of fury. Rumor has it, that Kopacz has already been labeled as an impulsive door-banging heir of Zyta Gilowska.
In the interviews, however, Kopacz doesn't seem emotionally unstable and vicious. When she appeared in a popular morning TV show Dzień Dobry TVN in 2011, she proved to be a self-confident and humble technocrat.  "All my responsibilities were always equally important to me," said Kopacz. She also added that discretion is an important part of her job. When asked to comment on Jarosław Kaczyński's malevolent insinuations regarding her relationship with Donald Tusk, she answered: "Unlike others, I respect people. I really do, and I respect myself."
Tonight's football match at Donald's 
Kopacz and Tusk's close relationship (though not as close as Kaczyński would wish) is an open secret. Not only does Tusk hold Kopacz's professional competency in high esteem, but he also confides private matters to her. When Tusk's sister suffered from a stroke, Kopacz pulled all the strings she could to ensure the best possible medical care for Sonia Tusk. MPs gossip that the two politicians talk almost every day and that they even watch football matches together. It seems plausible, therefore, that Tusk could continue his political endeavor through his successor - Ewa Kopacz. 
A Woman in the House
This nomination points to another significant aspect. Kopacz's successful career proves that women's position in Polish politics is gradually improving. While saying that gender equality has been achieved in the Parliament would be an exaggeration (only 23% of MPs elected in 2011 were women), the fact that Kopacz was the first woman to become the Speaker of the Lower House of the Parliament was groundbreaking. That is why her nomination for prime minister is so important. Up to date, the only woman to hold this post was Hanna Suchocka, and even so, she lasted only a year. 
Translated from Wszystkie światła na Ewę Kopacz