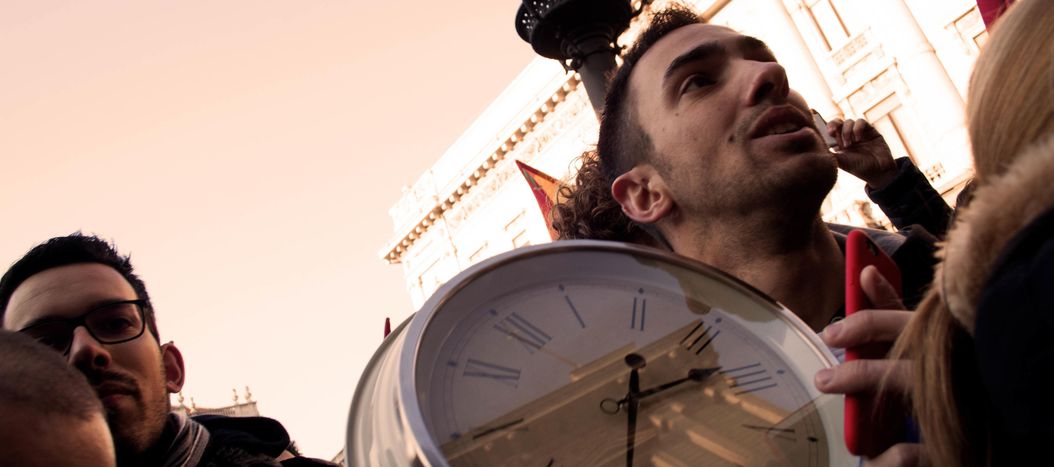 In pictures: Italy campaigns to legalise same-sex unions
Published on
On Saturday the 23rd of January, across more than 100 Italian cities, voices cried out for the country to wake up from its civil rights slumber. The #Svegliatitalia ("Wake up Italy") initiative – launched by Arcigay as well as other civil associations – saw thousands of people take to the streets in support same-sex civil unions. The law is currently being debated in Italian parliament.
Milan
In Milan, participants in a flash mob "won" the battle of the piazza della Scala, using dancing, music and song. Thousand of supporters of varying age, gender and social standing were present. They drowned out the actions of the Pirellone, a skyscraper hosting the offices of the Lombardy regional council (led by the socially conservative Northern League), which displayed a different message on Friday evening. The windows were illuminated with the words "Family Day", in support of Catholic protests defending the image of a "traditional" family. The unwise action was met with criticism, along with humour, with the hashtag #ScriviloSulPirellone and photos labelled #JustFamilies. An online tool for making your own illuminated message was also created.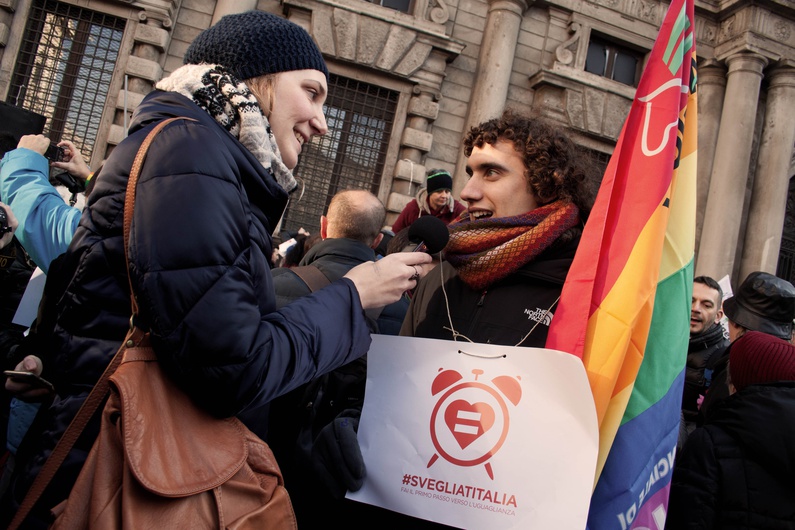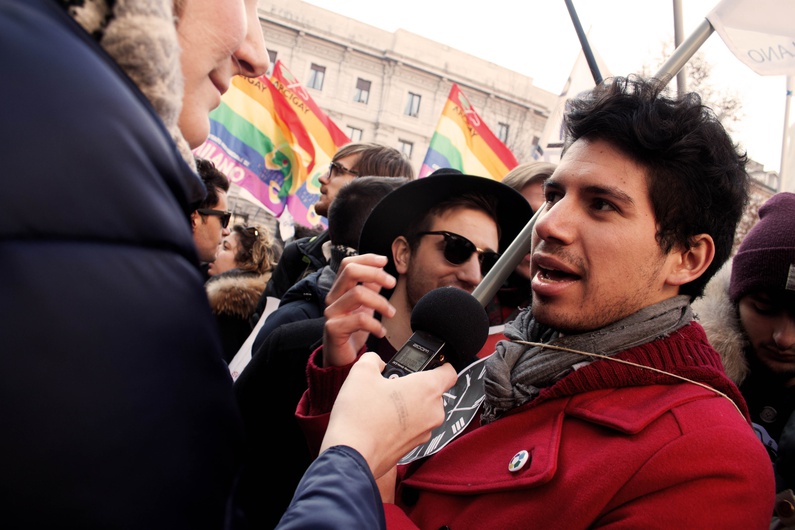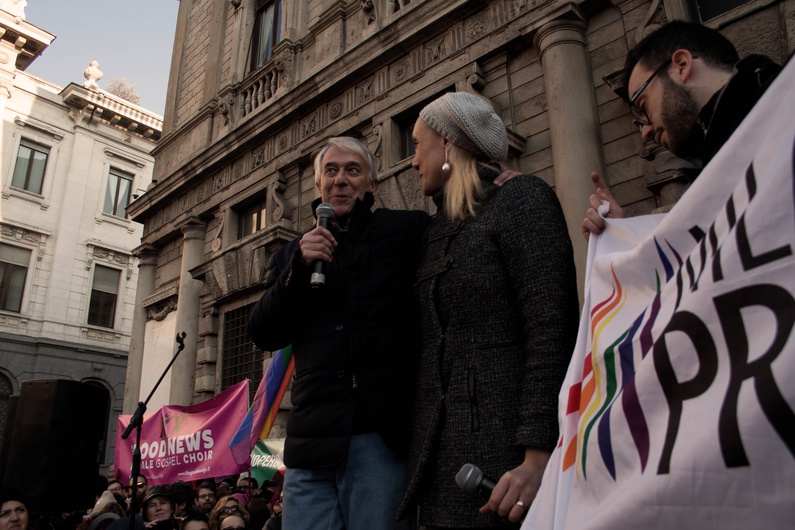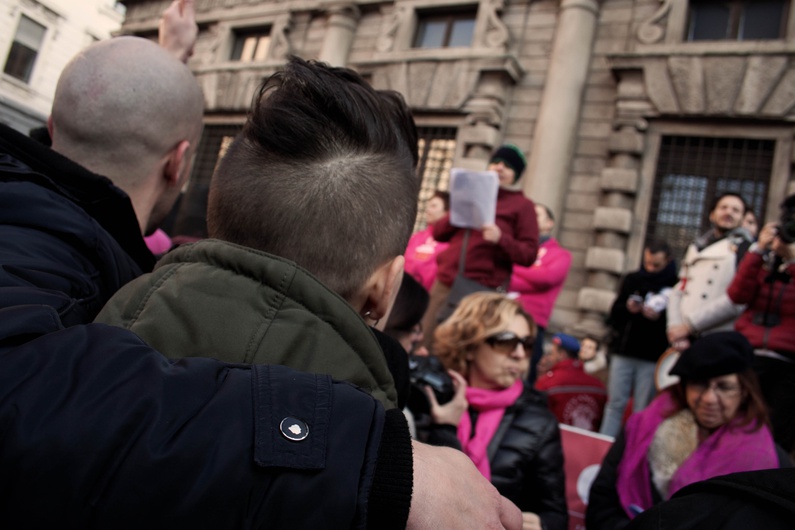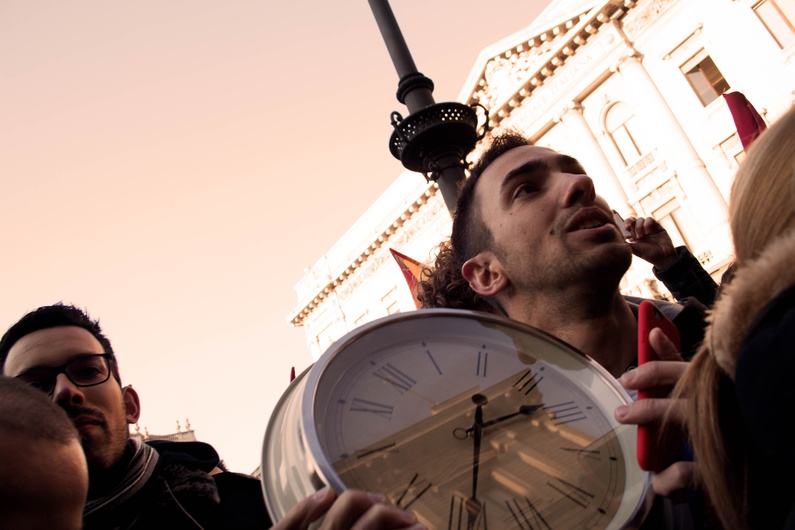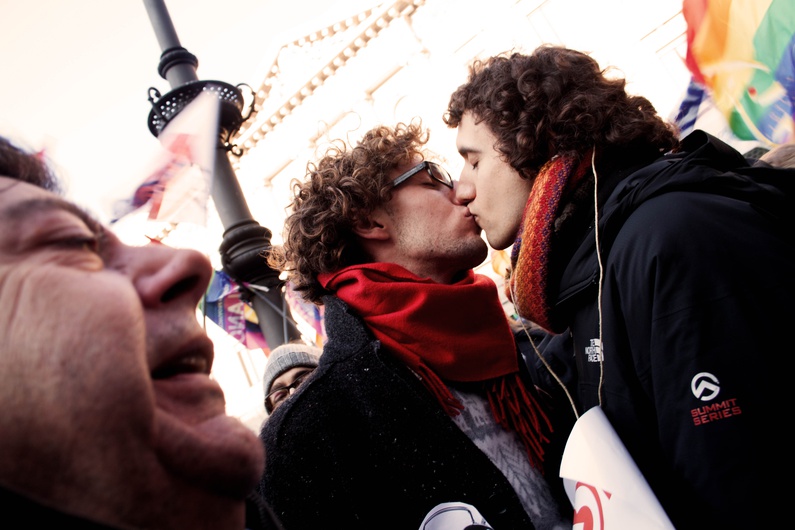 Firenze
Video by Elena Mannocci. Florence, 23rd of January.
Naples
In Naples, people were also chanting #SvegliatItalia in the streets. A procession assembled thousands of people, among them Mayor De Magistris, as well as representatives from the region's most influential LGBT organisations. The crowd chanted, danced and cheered in a joyful celebration of colour, from the via Toledo to the piazza del Plebiscito, where the columns of the Basilica San Francesco di Paola shone with the colours of the rainbow.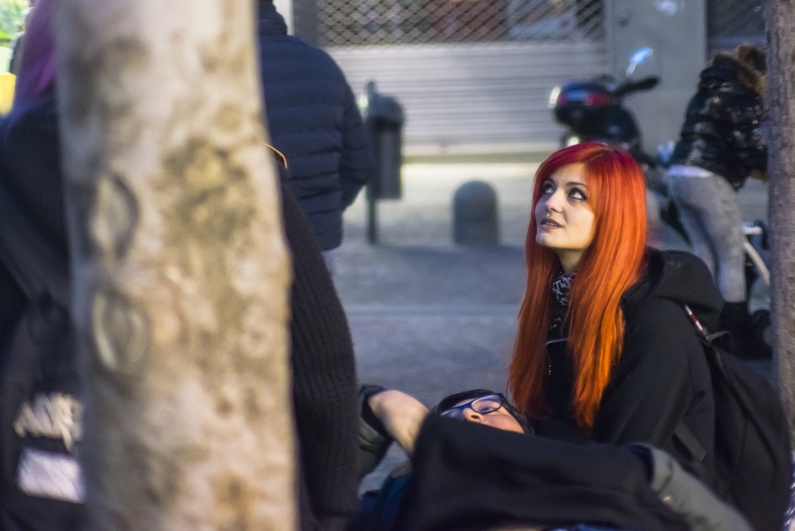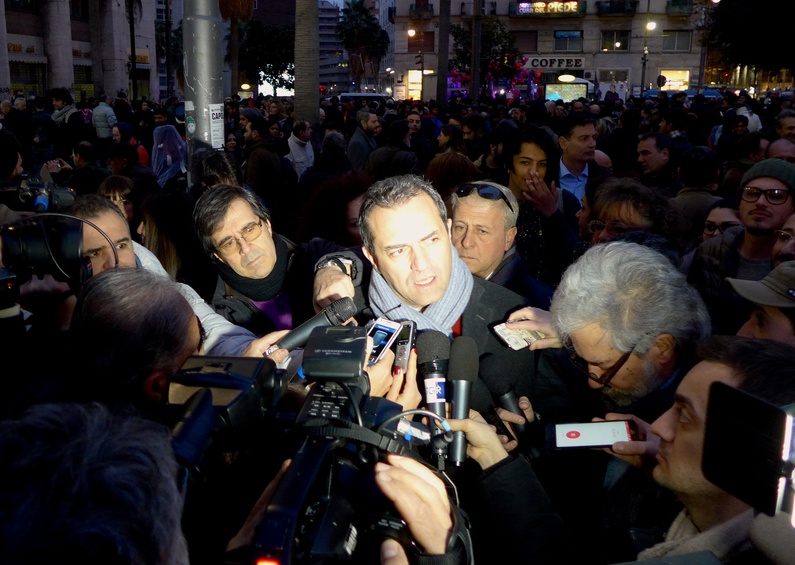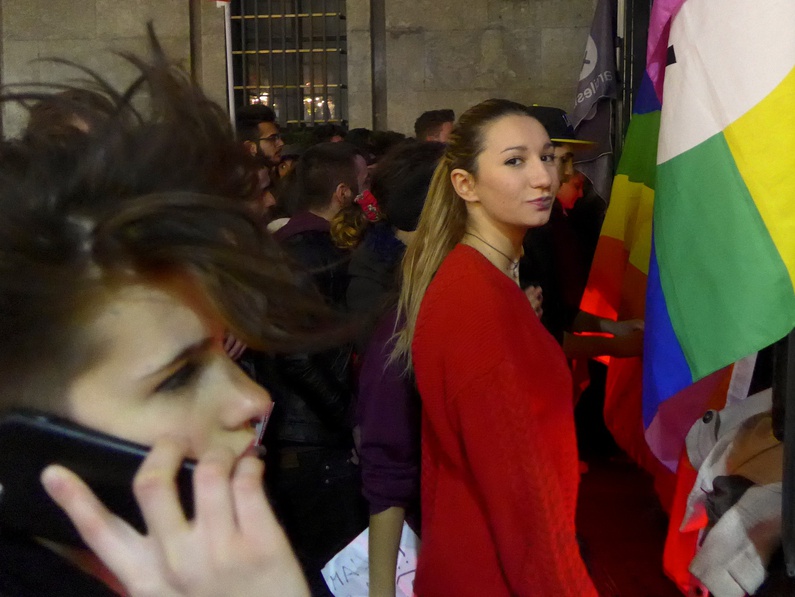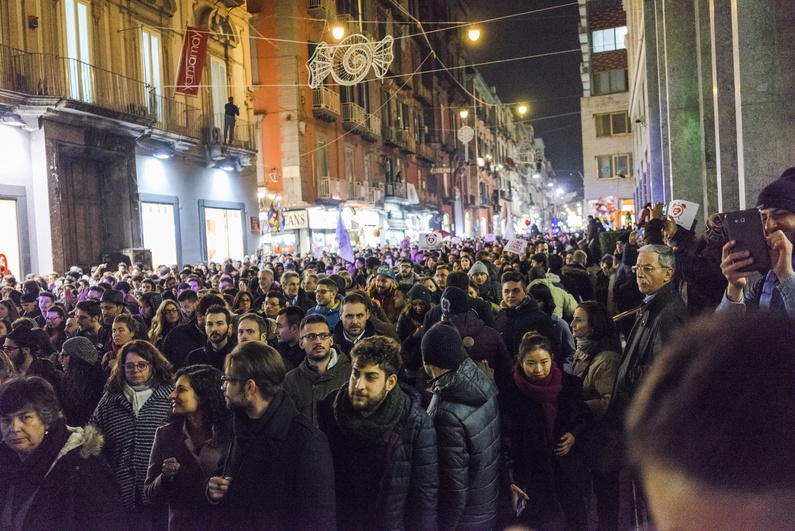 Palermo
The colonnades of the Teatro Massimo in Palermo were equally dressed up in rainbow colours. Piazza Verdi hosted a thousand supporters hoping to wake up the island capital, who last year tried to open the road to civil rights with the first law in Italy against the discrimination of the LGBT community. Colourful balloons, white banners emblazoned with drawings of red alarm clocks and slogans chanted to the city's representation helped set off this particular alarm, which sounded at 6pm, a little later than the 100 other cities. Nevertheless, their message was strong and clear: "Wake up Italy! Freedom! Freedom! Freedom!"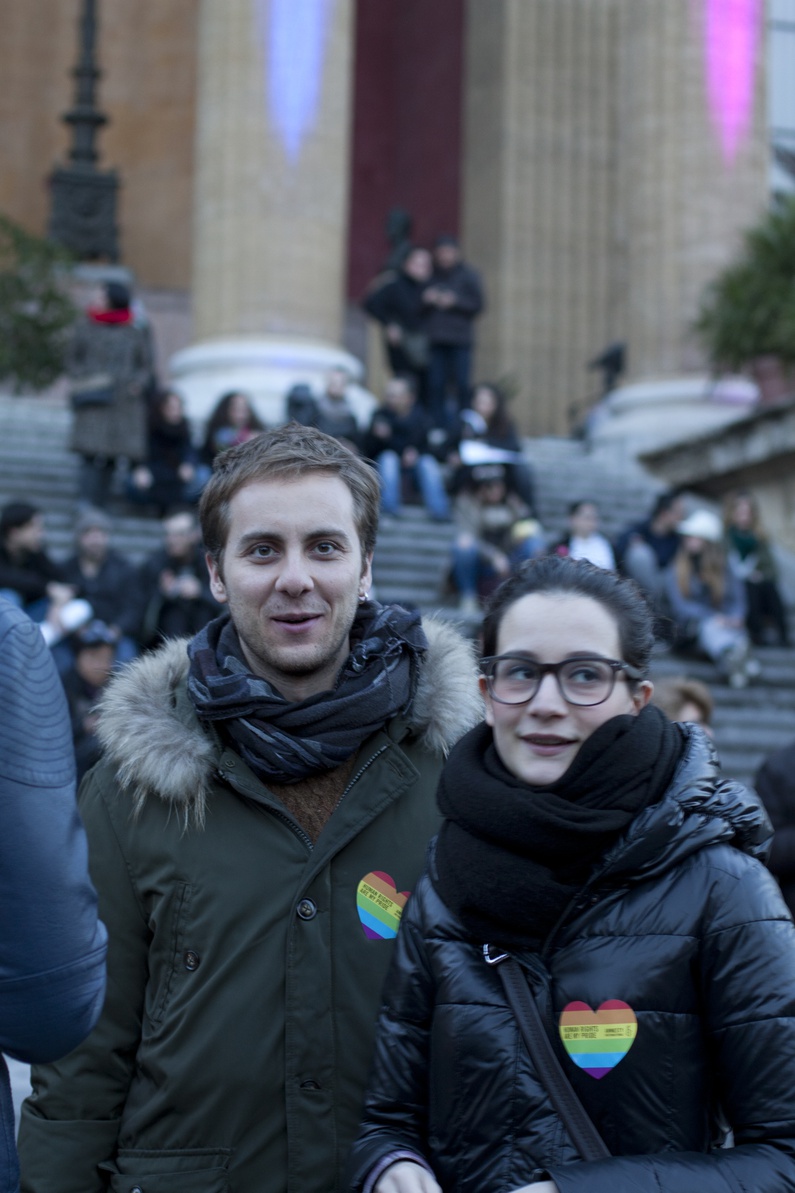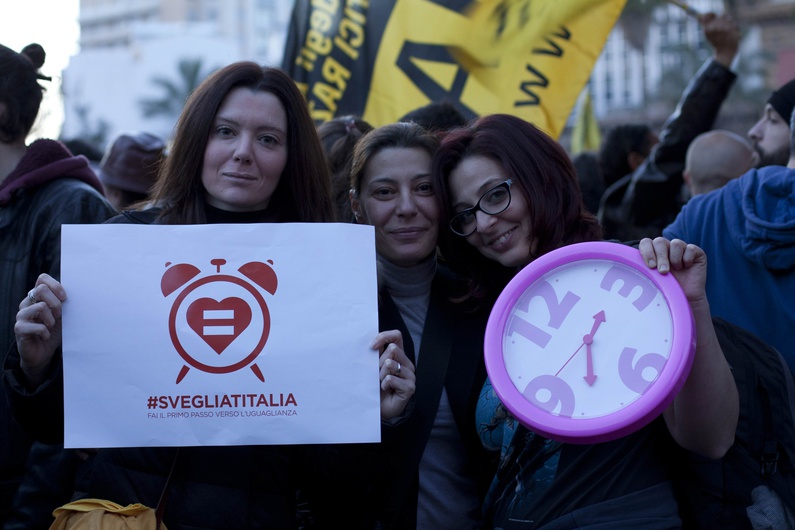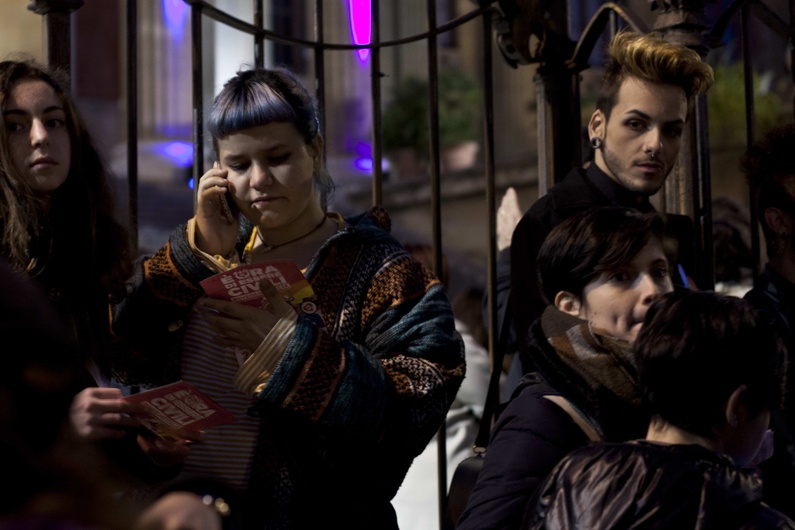 ---
Translated from Suona la sveglia per le unioni civili: l'Italia si desta