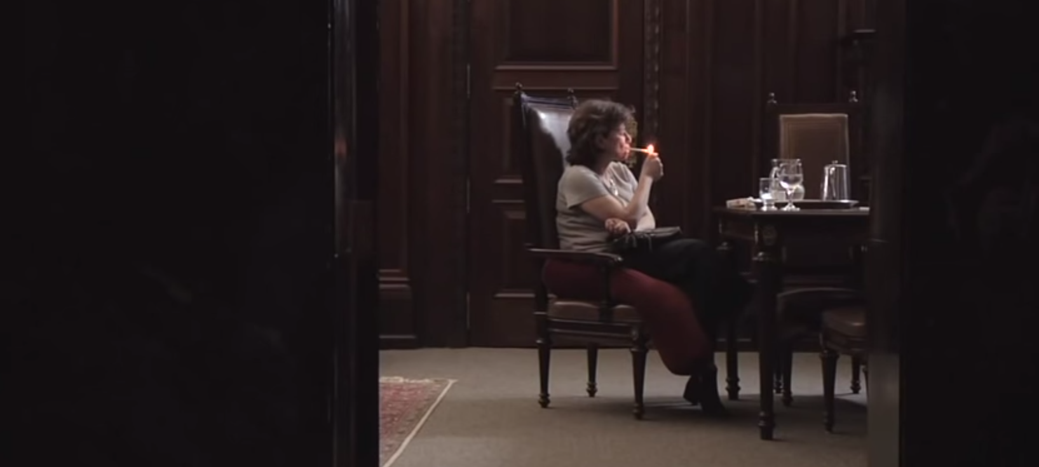 In memory of Chantal Akerman: A tribute to the Belgian filmmaker
Published on
The great Belgian filmmaker Chantal Akerman died last Monday at the age of 65, having reportedly committed suicide. Born in Brussels in 1950, she began making films as a teenager. Her last film, No Home Movie, is currently touring international film festivals. We take a look back at her life and works.
On Monday 5th October 2015, the renowned Belgian filmmaker Chantal Ackerman reportedly took her own life at the age of 65. The Brussel's born director started young, producing her first output when she was only a teenager. Her first film, Saute ma ville (Blow Up My Town), was released when she was only 18, and concluded with a scene which was, both figuratively and literally, explosive. Her groundbreaking work explored an enormous range of subjects, from the not-so-mundane life of a single mother, to lesbian love, modern dance, musical theatre, the Holocaust and old age. Her works are marked by an extreme attention to detail and a meticulous technical process, with signature long takes that compel the viewer to experience the film and take in minute details, rather than just watch it.
At 25, she made Jeanne Dielman, 23 quai du Commerce, 1080 Bruxelles, directing acclaimed actress Delphine Seyrig in the title role. It's an intense examination of the never-ending routines of a struggling middle class widow as she attempts to make ends meet for her son. Ultimately, she can't manage to clean away the remnants of everything that she has been forced to do in order to protect her family. The lengthy film, at over three hours, is filmed almost entirely within a single city apartment. It brought Chantal Akerman to international acclaim.
h
An interview given by Akerman concerning the film Jeanne Dielman, 23 quai du Commerce, 1080 Bruxelles, a disquieting portrait of one woman's efforts to hold life together.
The following year, Akerman made Je, Tu, Il, Elle, (I, You, He, She). In this work her unwavering camera-work explores the sexuality of the film's protagonist. Ackerman herself played the leading role,  a part which included nudity, a notable encounter with a truck driver, and a 10-minute long depiction of lesbian lovemaking that has perhaps never been equalled cinematically in terms of its realism. Like fellow francophone filmmaker Agnès Varda and her film Sans toit ni loi (Vagabond), made nearly 10 years later, Akerman projected a socially emancipated young woman far ahead of her time.
Akerman is famous for long, sustained single shots in which minute details betray the underlying frustrations of the film's central character.
These were followed by a string of documentaries, such as D'est (From the East), Sud (South), De l'autre côté (From The Other Side), as well as adaptations of Marcel Proust (La Captive) and Joseph Conrad (La folie Almayer, Almayer's Folly). Finally, she contributed a number of long and meditative feature films, such as Hotel Monterey and News From Home. Living for a time in New York City, her output includes English language cinema as well as French, and she also spent time lecturing at university. Her output was prodigious, comprising over 40 films at the point of her death.
Her last film, No Home Movie, is composed of a series of conversations with her mother, often about her experiences as a survivor of Auschwitz. Her mother was 85 at the time and died in 2014, just before the film was completed. No Home Movie has only recently begun to make the rounds of international film festivals. It's a poignant, loving, tragic film, intimate and unsparing.  At one point, her frail "mamica" video-calls her from Europe while Chantal is in the United States. She helps her mother to frame herself in the screen, then they speak warmly about taking walks, and going for a swim. When Chantal says goodbye, she has to talk her mother through turning off Skype in order to hang up. It's not an admonition or reprimand. As they both linger, Chantal watches her mother in her home across the sea. Natalia gazes lovingly back: "Goodbye, my love. Goodbye, Mommy. Au revoir. Au revoir."
A clip from Chantal Akerman's final film, No Home Movie, comprised of conversations with her mother.