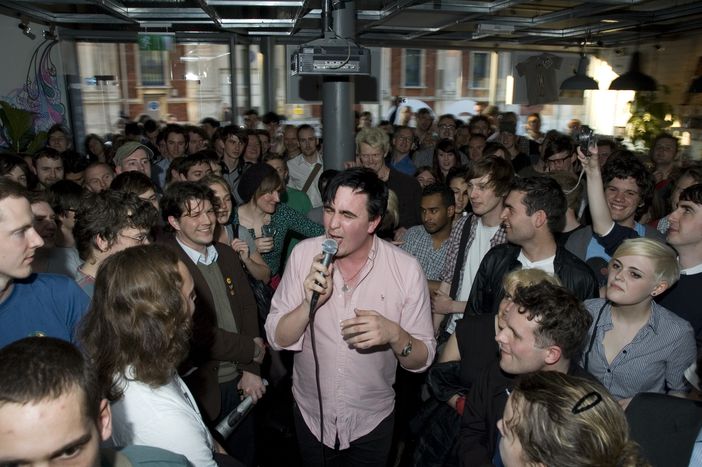 In London? Hang out at Pure Groove or Cafe 1001
Published on
Translation by:
mary maistrello
The one thing that has always characterised the idea of the Big Smoke aside from its climate is its lively music scene. Since the sixties, London has dictated the guidelines of European and sometimes global musical trends, acting as a forge and launch pad for small or slightly more established rock bands. I discover the Chew Lips in between Farringdon and Brick Lane
Surfing through the London events listings guide, I find out about an instore performance at Pure Groove, a record store in Farringdon not far from where I work. I don't know much about the south London-based dance-pop trio Chew Lips, but I know their record label, the Parisian-based Kitsuné, whose taste I really appreciate - the label embraces a range of genres and produces original names, including the French and German groups Digitalism and Phoenix.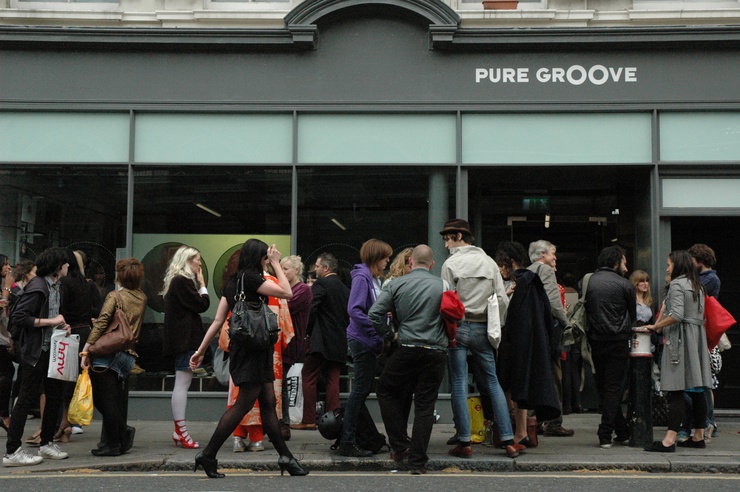 On the trail of musical adventures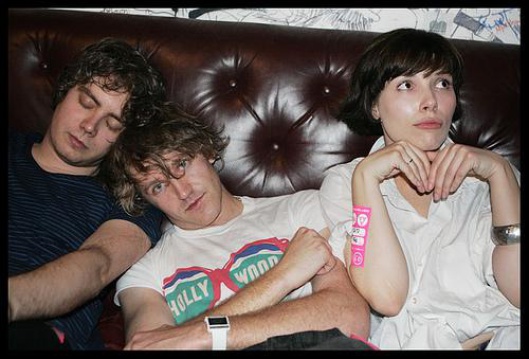 I like the atmosphere immediately as I enter the record store, dotted by a sofa, some armchairs and a bar serving Italian beer. At the back there is a small stage where a soundchecker and those whom I take to be the members of the band are getting their instruments ready. The audience consists of people in their mid-twenties to thirties. There are some eclectic characters in the shop, full of London style, in company; others are passionate fans who don't go anywhere without their headphones, and there's me, by myself, trying to inhale the London atmosphere oozing out during the course of the evening.
My provincial mind – musically speaking – feels like a High Fidelity character
The venue, which has been open in its current location for just under a year now, is not full yet. I find a good place to sit easily enough in which to take in the show, as the entrance of the singer with a modest blond sixties bob heralds the start of the gig. Quite punctually, the south London trio who only formed in 2008 take to the stage: synthesizer keyboards, a guitar and a female vocal. It's the summer of electro-rock, and I'm right in the middle of it. The beat gets my foot tapping without knowing it. The rhythm is catchy, the vocals pleasant and the execution impeccable. I might not be facing rising stars of the pop-rock world (they don't really add anything new to the electro-retro vein of recent times), but I like these Chew Lips, discovered by radio DJ Steve Lamacq, and the half-hour showcase flies by. After the concert I look around the shop picking up what can I find - flyers and magazines, various musical pamphlets. My provincial mind – musically speaking – suddenly feels like a character in the middle pages of the cult book, High Fidelity (Nick Hornby, 1995). I'm thinking to myself: Welcome Licia, this is London! I eagerly stuff everything into my handbag and run to catch the bus, onwards to Brick Lane.
Breeding ground for new bands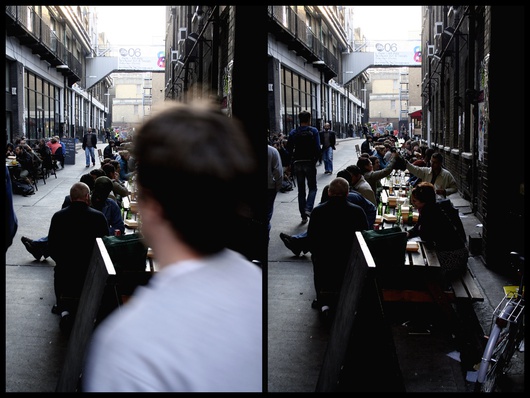 The east end of London, especially Brick Lane, is ultimately a 'hip' place, and offers big sensations for the music lover. I propel myself to Cafè 1001, a kind of recreational artistic centre, spectacular in my view, where the environment is very relaxed, with no pretences and a little bohemian; for around a month now, it's been one of my favourite places in town. It's Monday night and the coffee shop-cum-dj bar is not very busy, so I park myself in a comfy, enveloping old leather armchair near the piano, ready to devour with my eyes all the papers that had I gathered from the record shop. As soon as I sit down, Debaser (1989) by The Pixies comes on. I smile - I discover that there's more than one night which interests me in terms of London club. Vampire Weekend (2008) by A-Punk comes on. What a good job it was that I only took a one-way flight to London six weeks ago. I open a pamphlet called The Fly as Placebo's 1999 hit Every You, Every Me plays in the background. I find an interview with Passion Pit, an American group I discovered a few weeks ago. Since I've been here, I have discovered on average one or two groups a day which, without fail, within a month, maybe two, tops, will play in London. Am I awake, or am I dreaming?
Good job that I only took a one-way flight to London six weeks ago
London is a music lover's heaven without a doubt, especially if you're one of those always hunting for the latest sound or trend. The metropolis dazzles, dazes, sometimes tires you out, but be reassured that some provincial minds who landed here, almost by chance, will return home changed, done in, and, in this case, not only musically speaking.
*Pure Groove, 6-7 West Smithfield, Farringdon, London, EC1A 9JX. Open Monday to Friday 12pm (lunch) - 11pm, closed Saturday and Sunday, Tel: +44 (0)20 7778 9278
*Café 1001, 1 Dray walk, 91 Brick Lane, London. E1. Open Monday to Saturday from 6am – midnight, Sunday, 6am – 11.30pm. Tel: +44 (0) 20 7247 9679
Check out the blog from the local cafebabel.com hub in London here
Translated from London Rocks!