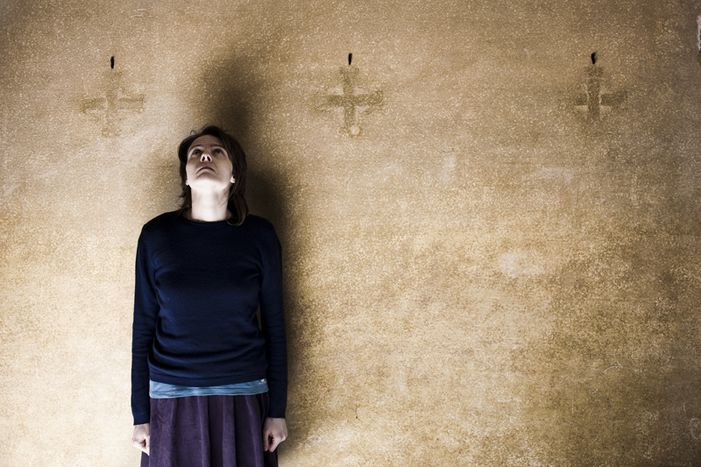 "In Kosovo, the communities are drifting further apart "
Published on
By Margaux Pastor, translation Brendan Elliott Elbert Krasniqi is ALDA's local coordinator in Kosovo. The Association of Local Democracy Agencies is a non-governmental organisation based in the Council of Europe in Strasbourg dedicated to the promotion of good governance and citizen participation at the local level.
ALDA in particular focuses on activities that facilitate cooperation between local authorities and civil society.  During a seminar on the environment held in Peja Péc, CaféBabel asked him about the situation in Kosovo and his feelings about problems with minorities and the relationship with Europe.
What are the main problems between the Kosovar people and the Serbian minority since the end of the war? Are there difficulties for other minorities as well and what are they?
Kosovo is a muslim place, culturally, this is true. Most of the time you hear that there are only two or three communities, but there are at least ten different communities with their own distinct, individual characteristics. The relationships between the Albanian and Serbian communities have changed since 1999. The Albanians who were previously not in government are now in charge and the Serbs no longer form part of the government and are also boycotting the new system in the new state. The communities are drifting further and further apart.
Do they have the same rights?
It is difficult to judge if they have the same rights or not but generally speaking the constitution was made for everybody, the minorities rights are guaranteed by the new constitution, but not always respected. On the other hand, not everyone is aware of or utilizes the rights available to them according to the constitution.
Is the government using UCK propaganda to push the Serbian community away or are they trying to integrate them?
I cannot speak for the government but, I think they trying to involve the Serbian community in their activities and several Serbs do participate. A fourth of members of parliament are Serbian, including two or three ministers from this community. Some Serbs accept and are involved in the new in Kosovo but there is another part who do not accept the authority of Pristina and are not part of the institutions and are following a parallel system.
How do you see Kosovo in 10 years? What are your dreams for your country and yourself?
In ten years, the Kosovars will have a Kosovar identity. The people, they will be Kosovar and not Albanian Kosovar or Serbian Kosovar. I want to stay in Kosovo, I have chosen to stay, even if I had the opportunity to leave to further my studies. I have my life planned here, I'm going to stay here and build my future life here. I am from an Egyptian minority but I don't have as much of an emotional link to my background as do the Albanians or Serbs, that's why it's may be easier for me to accept this new Kosovar identity. For now there is a Kosovo but no Kosovars, it is quite strange.
Do you think Kosovo can pretend to be a part of the European Union?
Being a part of Europe is not idealistic, and you know what will happen if Serbia is the first to enter.
From a European Union perspective, I do not think you will enter if you do not solve these problems..
Even if we solve all of these problems we will never enter the European Union, even in 100 years. The situation is not really changing in Macedonia, even in Serbia. The political problems in Macedonia right now are huge. So if we wait to solve all of our differences and internal problems, and we have to wait and wait, it will take 100 years. Even in the current European Union, all of the current members have not fulfilled all of the standards required to become members. Most of the ex-Yugoslavian people feel they are more European than the Bulgarians and Romanians!
If some European countries don't recognize Kosovo, it is even more complicated..
Yes Spain, Cyprus, Greece, Romania, Slovakia they don't recognise Kosovo, and it is a big problem for us because we cannot have relations with the European Union. Nothing is possible without the recognition of these states. It is a problem that the EU has to solve itself, in order to make us an official candidate.
Now Europe is facing a crisis. While we want the EU to remain a hope for new members, Europeans don't even know if it is still a hope for them...
Here, it is something different; it is seen as the solution of all the problems we are facing, particularly the economic ones. Young people here will work three or four years to buy a visa to go to Europe. If we had the freedom to have visas, we would buy a ticket, go and see...
In french