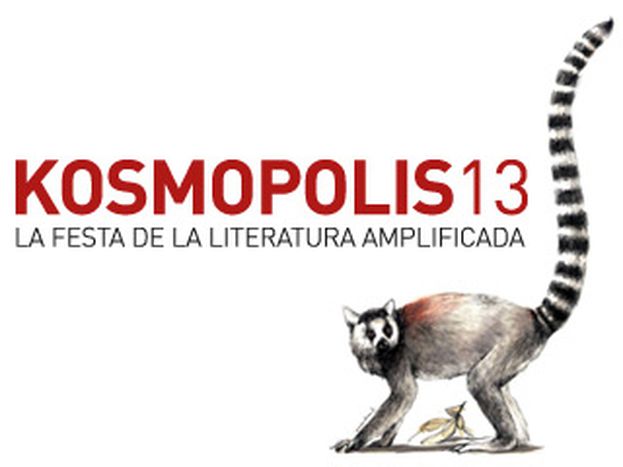 Impressions of an infrarealista: Barcelona's homage to Roberto Bolaño
Published on
The poster for the Kosmopolis International Literature Festival taking place at Barcelona's Contemporary Culture Centre (CCCB) between 14-16 March is illustrated, in typical Catalan cool fashion, by an alert racoon about to crawl up something unsavoury
The 'amplified literature festival' is quite unlike the Salon du Livre due to take place in Paris the weekend after, which turns out to be typically expensive and high-brow, although ironically hosting 'Barcelona' as its theme of the year. This exhibition promises tasters of Chilean writer's Roberto Bolaño's work in science fiction, slam poetry and comic books.
The March winds are almost blowing the Kosmopolis stall to pieces when I find it off the main Ramblas street of the city centre, which famously leads you down to where Christopher Columbus has been pointing for centuries. I leave the famous, almost eternal view of the wide expansive Macba association with its skateboarders and Barcelona hippies to the sun, and head into the CCCB. Posters and placards are struggling to be free as an enthusiastic woman explains just how lively the Kosmopolis will be, in between free workshops, video ateliers, lectures and theatre pieces amongst other events. Upstairs, tea, orange juice and biscuits serve the young-looking local journalists as they wait around, planning their days. The organisers and friendly and open to the foreign media (my backpacked self) who express an interest in their festival (quite unlike a Parisian 'welcome' where you would be told off for not having sent an email prior to arriving).
Off I send myself to see the flagship exhibition for the festival, an insight into Roberto Bolaño's life and times spent living in Catalonia until his premature death in 2003. In the bowels of the CCCB, the 'inauguration' of the event is about to take place. I head for the vessel of the exhibition - floors and ceilings are blood red, and arches lead me through the different periods of the Chilean writer's life. Everywhere you go as you pass through the L-shaped, arch-funnelled exhibition, you can consume his own handwritten work, which becomes more romantic as he becomes more European. His 'infra-real' poetry - the minor poetic movement he founded during his time in Mexico and El Salvador in the seventies before coming to Europe – is dotted with images of the man himself ; his passport photos decorate small yellow boxes on various walls, and there are touch-screen articles on the man who was always an immigrant in Spanish-speaking countries. Together with his best friend and co-founder Mario Santiago, Bolaño killed off infrarealism in a small village near the Pyrenees in the seventies, he says from one of the touchscreens in his soft Chilean accent.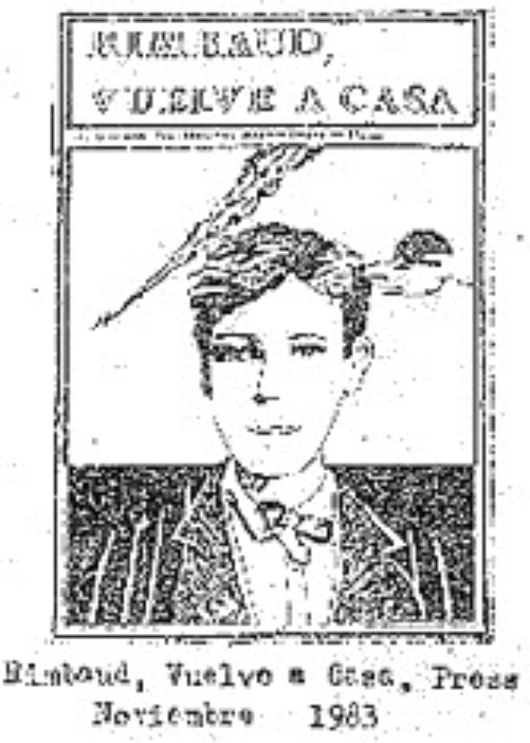 As I would expect from any exhibition in Barcelona, the audiovisual clashes together to provide a huge modern soundtrack for the exhibition. The feeling of walking through a gigantic kaleidoscope is animated by geometric visuals, and the train sounds running over the images of the street he lived on. Here and there you see blow-ups of his life, his poetry movement, snitches of Catalan and Spanish. His time in a chambre d'abonne in Paris. His notes and books line the walls in light boxes which reach to stomach level; you notice the man had neat handwriting. Graffiti drawn in lighting decorates the most intimate of his belongings: his university card, his typewriter, his three pairs of glasses defining the three towns he lived in Catalonia, as he steadily quit poetry for novels to support his growing family.
After a while, the 'ultra-modernity' in the presentation of Bolaño's work does get a bit annoying, fragmentary as the experience is, like his poetry and prose. The quotes on the walls run for lines on end down the long, lowly lit room, which symbolically ends in a tunnel and his last work, 2666 (one of my favourite books, given that it starts with a story of German literature professors meeting around Europe and having illicit affairs). We discover how he loved war games, we can stare at his personal 55 typewriter and keyboard missing an f8 button. On one of the last touchscreens showcasing an interview with him in 1999, he explains that he 'does not really know what poetry is', and that Rimbaud is the path 'par excellence'; 'it's a gesture, not an act.' He goes on to say he loves Baudelaire, and is pro- poetry in prose - Joyce, Proust, Faulkner. Puffing away at a cigarette, he explains that he is more concerned about a reader being in conversation with his soul, than his own critics: the latter cannot affect him.
As is the case with most famous writers, the father-of-two passed through life and menial jobs before finding fame late; a few years later, he died of liver failure, aged fifty. Later on the same evening I sit in the CCCB's theatre, with tables set out up front like in a salon, and seating in more traditional rows rising at the back. Two high-profile Spanish actors who have adapted Bolaño's work for theatre in Spain take their seats at their table and under the spotlights, reading from their papers for the next hour, an extract from The Savage Detectives, Bolaño's Borges-esque masterpiece from the nineties. I may not understand everything they say (are they really rat detectives? I confess I haven't yet finished the 898-page 2666 to be able to get onto this novel...), but the crowd, ranging from young students to couples and older Catalan comrades, are enraptured, and there is a standing ovation this evening in the city centre, a real treat of how the continental Spanish-speaking world reveres its Latin poets and adopted sons.
Bolaño Archive. 1977- 2003 will be open for visitors until 30 June 2013