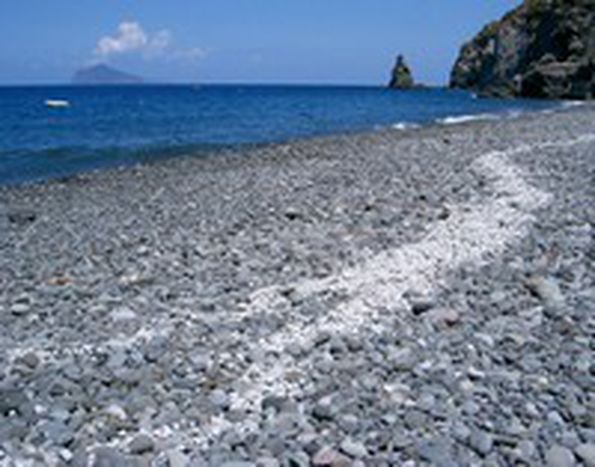 Illegal immigration has Italy in its sights
Published on
Translation by:
Morag Young
Italy's 7,600 kilometres of coastline have become the gateway to the Schengen zone for illegal immigrants, who now prefer the dolce vita to Ceuta and Melilla in Spain.
Italy's 7,600 kilometres of coastline officially became a European problem when Italy implemented the Schengen Convention in 1997. With an end to border checks between the 15 countries participating in the Schengen zone, an illegal immigrant arriving on the Sicilian coast has not just reached Italy but Europe.
The pressure has shifted from Spain to Italy
Although the Schengen zone is a reality, coordination of European migration policy still leaves a lot to be desired. According to Italian reports, José Luis Rodriguez Zapatero's Socialist government's desire to turn the screw as regards border controls in Ceuta and Melilla might have provoked the higher number of immigrants registered in southern Italy, as the pressure would have been transferred from Morocco to Libya.
The figures speak for themselves. According to Spain, "police efforts led to a 35% increase in the number of rejected immigrants in 2005", something which provoked, amongst other things, 11 deaths in Melilla.
But the situation is somewhat different in Rome. Clandestine arrivals from North Africa increased by 67.9% (in absolute terms, from 13,594 to 22,824) between 2004 and 2005. At the end of 2005, almost one in three (32.4%) illegal immigrants arriving in Italy came from Morocco. In 2004, the figure was barely 2.4%.
Libyan shore; European diplomacy
This is a crisis situation to which Italy is responding, firstly by seeking cooperation with Colonel Khaddafi's Libyan regime, and secondly by seeking help within the European Union. Between 2003 and 2005, Muammar Kadhafi's regime accepted the repatriation of 7,737 illegal immigrants from Italy. Rome also obtained agreement that the European Commission will finance, with more than 1.5 million euros, 'Across Sahara', a project between Italy, Libya and Niger to control borders and fight illegal immigration.
And that is not all. In December, the European Council decided to organise a series of EU-Africa meetings on migration in the Mediterranean. Two of the initiatives included in the programme are a conference between European and African ministers to be held during 2006 in Morocco, and a conference on migration and development to take place in Brussels in March. Not forgetting the Iconet system, an internet-based network for exchanging information between member states on illegal immigration flows.
Not just the Mediterranean
But Italy's particular immigration crisis remains and it is increasingly accused by other EU states of being unable to manage the 'problem' of illegal immigration efficiently and rigorously. Last December, the French Minister of the Interior, Nicolas Sarkozy, accused Italy of laxity in its control of the Sicilian coastline, an accusation which, according to Christopher Hein (the German head of the Italian Council for Refugees) smacks of "pitiable political propaganda and doesn't take into account the fact that most illegal immigrants in Italy do not come from the Mediterranean at all but from France and Austria, and are actually 'over-stayers'", that is to say foreigners who entered Italy legally but who were then unable to renew their residency permits.
On the even of the elections to be held on 9 April, the centre right intends to strengthen both the policy of bilateral agreements with immigrant's countries of origin and transit states, and anti-terrorism measures which will make expelling illegal immigrants easier. The centre left, on the other hand, is proposing in its manifesto a series of measures "to go beyond the concept of 'guest workers', which include the political participation of immigrants in local elections, going beyond fixed immigration quotas and an organic law on the right of asylum", according to Hein.
Translated from L'Italia nel mirino dell'immigrazione clandestina