If General Tells Your Media "Comply or else!", What Would You Do?
Published on
DEAR BABELIANS, let's imagine, how would you react if top general of your countries army shouts press, threats, tells them to choose their front, just after his mistakes revealed by an newspaper? Please read our article on http://istanbul.cafebabel./en/ and tell us what would be possible reactions of your officers and citizen? We would like know what would be European reaction?
Please write your comments below with the name of your country, Cafebabel Istanbul will inform Turkish press about European reactions.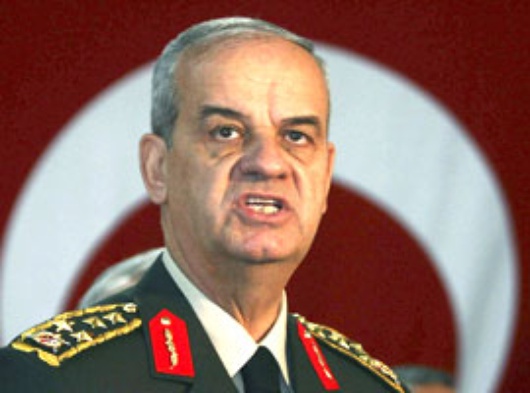 Chief of General Staff Gen. İlker Başbuğ spoke at a hastily arranged press conference yesterday in the northwestern province of Balıkesir. Başbuğ's unusually strong words against the media sparked criticism from many circles across the country.
Flanked by four top generals, Chief of General Staff Gen. İlker Başbuğ lashed out at the media for publishing confidential information revealing that the army had known in advance about a deadly attack on a military outpost, sparking an outcry that media freedoms are under attack. Liberal newspaper Taraf published classified aerial images on Tuesday showing outlawed Kurdistan Workers' Party (PKK) terrorists preparing for the attack hours before they hit the outpost with heavy weaponry.
"This is my last word: I invite everyone to be careful and to stand in the right position," Başbuğ told a hastily arranged press conference in the northwestern province of Balıkesir, where he was attending a routine military ceremony. Journalists were flown to Balıkesir from Ankara on two planes, and the brief conference was broadcast live on television. "Those who present the actions of the separatist terrorist organization as successful acts are responsible for the blood that has been shed and will be shed."