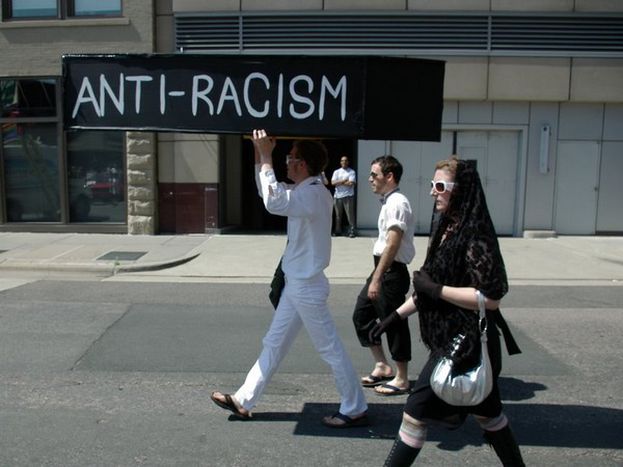 'Identity convention': Europe's far right throng in the south of France
Published on
Between 17-18 October, young militants are attending a second meetup at the Palais des Princes in Orange. French anti-racist NGO Sos Racism react to their message of 'political sensitivity spreading through Europe', which is both welcome and unwelcome in the south of France
'IDENTITY! Political sensitivity spreading through Europe!!' runs the byline on the green-fielded, blue skyed website, which also features an image of a pretty girl. The site runs in French and English, and has been created especially for subscriptions to the 17-18 October event. Young people from the 27 EU member states will be attending - there are 166 registered on the official Facebook group - as well as eurosceptic political parties and regionalists, including the Italians from the Lega Nord and the Flemish from Vlaams Belang. The huge congress has been welcomed by mayor Jacques Bompard, of Philippe de Villiers' eurosceptic Movement for France party, in his city.
'This meeting is being held to create a Southern League in France'
French NGO SOS Racism immediately denounced the organisation of the event, which they accuse of 'banalising values like anti-semitism or xenophobia': 'This meeting is being held to create a Southern League (a list was created under this name by Bompard for the regional elections in June 2010 - ed). It's a French replication of Italy's northern league (Lega Nord), whose ideology is genuinely immersed in racism.' The first convention was held in Burgundy, in central France, in 2007.
Translated from L'extrême-droite européenne en goguette dans le Sud de la France