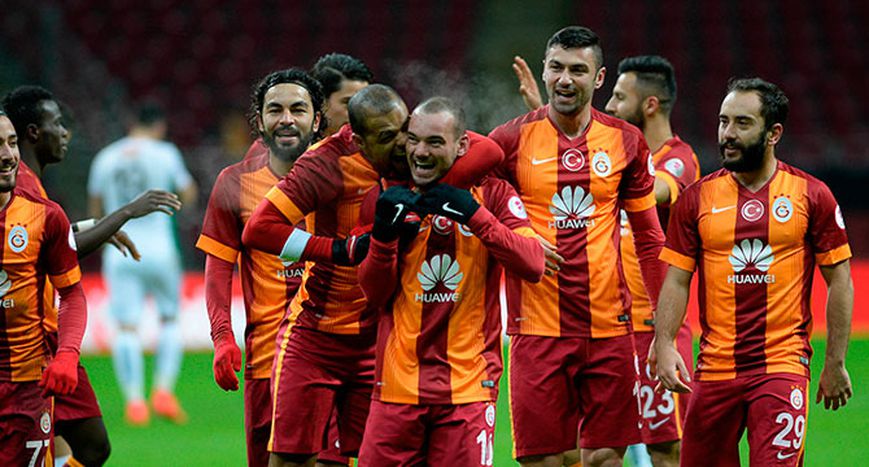 'I am not writing an article about football!'
Published on
A few weeks ago, during Cafebabel's first meeting, many topics to write about were discussed. It being a popular topic among European and Turkish youngsters, one of them was football. Someone suggested that the article should be written by a girl. Because that would be fun, it was said. I tried to warn them: 'I am not going to write an article about football!', but with no success.
Football is not exactly my specialty, and to be honest, I am not a big fan. However, it became clear that I had to be the victim... So here I am, writing an article about football. I've approximately watched ten football games in my life. The only time I ever watch is during the World Cup. Of course, only when the Dutch team is playing. I could not care less about any of the others. I will watch as many games as the Dutch team plays until they are out, and as soon as this happens I completely lose my interest. Still, not to follow and support your team during the World Cup, is not done. So I make sure to shout and cheer when my friends do too and after a few beers I almost imagine myself having fun. But I confess, the main reason I even watch these games is because I feel like it is a social obligation.
In Turkey, football is serious matter. So for the sake of writing this article, I made myself do a bit of research on the football teams in Istanbul and came to realise that next to Galatasaray, Fenerbahçe and Beşiktaş, there is also Kaşimpasa in the Süper Lig. Out of these four, my favorite team is without a doubt Galatasaray. For obvious reasons: they are leading the Super Lig (being a supporter of victory is always a safe bet), I live in the Galatasary area (one should never provocate its neighbors) and Wesley Sneijder is playing in there, who is originally a Dutch football player (one should never betray its nation). Also, I might have been influenced by my former roommate who was a passionate fan of Galatasaray. He made me watch their games and would daily bombard me with facts about the glorious history of the club. You could say that these factors combined make me a real and genuine fan…  And maybe, as so, I should start watching their games again!
There is actually one thing that I do love about football: how it makes people come together. Players or spectators or supporters, sport unites them by projecting a common competitor or rival. Even people that are normally enemies can hug each other as soon as the team they both support is winning. Think of that super annoying neighbor, that always tries to steel your internet… But during the last World Cup, you had the best of fun together and all bickering was suddenly forgotten. Cheering for the same objective will unite you easily with people you do not even know that well or would never even have met in another context. Events as the Olympics and the World Cup bring nations together. Yes, these nations come to compete, but in games and events, not in war. Of course, it also might have helped that Shakira's WakaWaka was a total hit and the whole world would dance to that song, it sometimes being more important than the game. But 'sport has the power to unite people, like little else does. It speaks to youth in a language they understand'. A quote from a wise man; Mandela, that I completely agree with. Football breaks down racial barriers. 
A few years ago, in the summer of 2012, I was visiting Istanbul with my father. While strolling the streets of Istanbul at night, the two of us ran into a small group of old men. Next to the street they were sitting on their tiny chairs, sipping from their çay, smoking cigarettes and loudly discussing things like politics, sports, work and other important stuff in life. We were invited to join them. Despite the men not speaking a word of English and us not speaking a word of Turkish, we managed to have a conversation. Not too surprising: about football. No matter the language barrier, basic communication about football teams and international players appears to be quite easy. You basically sum up all the players you know from the local team your interlocutor is supporting, you confirm how good they are and an international friendship is established. To the delight of my father, the men knew Koit (Dirk Kuijt, formerly playing at Fenerbahçe, now replaced by Van Persie), Snaider (Wesley Sneijder, who at that time had just joined Galatasaray) and some of our famous coaches like Kroif (Johan Cruyff), Louis van Gaal and Ruud Gullit. Since I did not know any Turkish football players I had little to contribute to the conversation, but I decided to smile and nod at any name I recognized. It was obvious to me, however, that the men had fun talking about their common interest, despite not speaking the same language.
This same passion also has a downside, when being too passionate about your football club makes you turn into a crazy, violent troublemaker – something Turkish supporters are sadly famous for. Riots at the end of a game are a routine that no longer shocks anyone. After Galatasaray won the Turkish league championship in 2012 against Fenerbahçe, upset Fenerbahçe supporters overturned police vehicles and set them on fire. However not in Istanbul, elsewhere in Turkey a man wearing a Galatasaray shirt was attacked by Fenerbahçe fans and stabbed in the abdomen. I have zero respect for 'fans' like these, but wish to obtain a small bit of football enthusiasm. Therefore I plan on attending a game. Not in the stadium, I rather spent my money on other things, but a café in Taksim will do. The 18th of October Galatasaray is playing against Gençlerbirliği and I will gather my male friends, get myself a yellow-red scarf and head to the bar. I hope to experience the value of everyone collectively holding their breath during a penalty being taken and to feel a bit of the excitement that football fans experience when watching a game all together. However, I can't help but already feel bored at the idea, so there better be lots and lots of rakı…