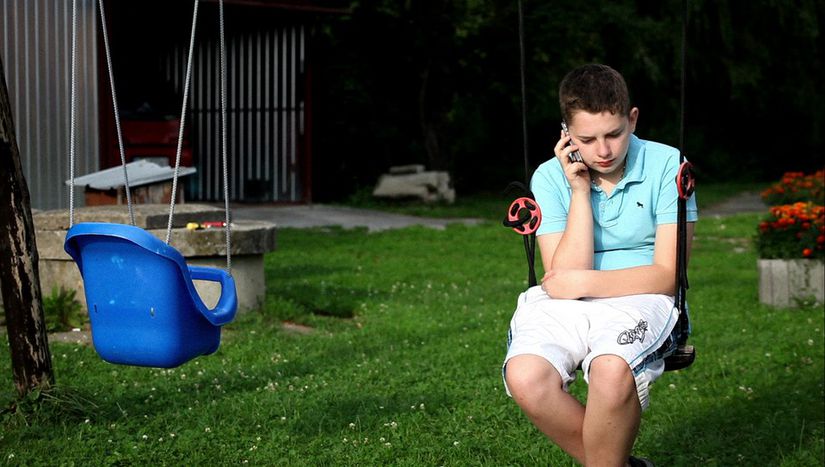 "I am Kuba" – Portray of Polish Euro-Orphan At Thessaloniki Documentary Festival 
Published on
The hardest thing for parents to do is to leave their children behind. But it happens. Every day. Also in Europe. Norwegian director Åse Svenheim Drivenespresents her movie I am Kuba on the 17th Thessaloniki Documentary Festival, giving the audience an exemplary insight into the lives of the so-called Euro-orphans. 
I am Kuba is set in a small town somewhere in Poland. The area suffers from unemployment. The perspectives for the future are slim to nil. Once without work, you are on your own. This is the story of Kuba, 12 years old, his 8-year-old brother Mikolaj, and their parents. As photographers they were able to create a decent life for the family, a living that granted them access to the modest fortunes of the middle class.
Then came bankruptcy and everything went downhill from there. Unemployment, divorce, separation. The latter did not just affect the parents, but the whole family. Although Poland is among the fastest growing economies within the European Union, salaries are low and jobs are rare. Along with thousands of compatriots, the father goes to Scotland to work in a factory, and the mother accepts a cleaning job in Vienna.
Substitute parent at the age of 12
Kuba and his brother stay behind. The grandmother is too old to take care of them. There is no aunt, where they could live. The mother does her best to organize a permanent caretaker, "but it's almost impossible to find someone, who stays overnight," you hear her say on one of her 'visits' back home. So, Kuba is in charge. He is stuck in between the ordinary world of a teenager, whose body still bears the shape of child on the one hand, and the role of a substitute parent on the other hand, dealing with the stubbornness of his little brother, who refuses to eat anything but potato chips and candy and does not want to get ready for bed.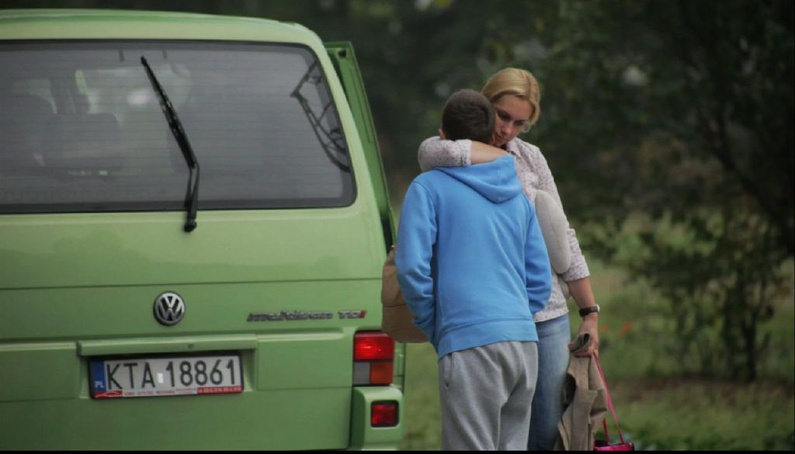 I am Kuba #tdf17 |
The mother tries to support their children as good as possible, working 12-14 hour shifts, sleeping on a couch, hundreds of kilometers away. When she can make it back home for a weekend, the family members become actors in the life they should be living. Barbecue in the garden, reading stories, being together. But reality haunts them. The mother is forced to pack her suitcase and go back to work, away from her children. "We have strange lives," Kuba says to her.  "A little," she answers, "but remember, we are special."
Nobody knows how many Euro-orphans exist
But they are not. Not in this sense, at least. What sounds like a story from a far-away third world country, is reality for many families in Europe. Ever since Poland joined the EU in 2004, the country faces the biggest emigration wave since World War II. More than 100.000 children are being left behind, sometimes, like in the case of Kuba and his brother, without a legal guardian. UNICEF speaks of 350.000 Euro-orphans in Rumania and more than a Million cases all over Eastern Europe, not taking into account countries like Spain, Portugal or Greece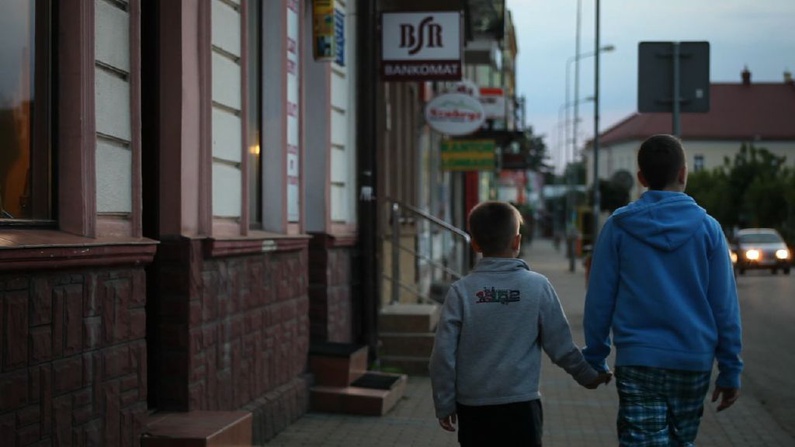 I am Kuba #TDF17 |

The number of unrecorded cases is assumed to be high. Many parents feel ashamed of leaving their children behind or don't find a proper legal guardian to take care of them. It is a problem that cannot be approached easily, as long as the gap between legal obligations and economic necessities forces parents to act in the dark. When I ask Åse Svenheim Drivenes what it was that brought her attention to this topic, she answers that the initial idea was to make a documentary on the many polish men, who come to her native Norway as factory workers and occasionally go back home to be with their families. It was on the way to Poland where she learned about the Euro-orphans and immediately knew, what her movie was going to be about.

No intervention, just naked facts

"Because of the delicacy of the situation it was not easy to actually approach a family, who would want to participate. But I worked with a great Polish team that supported me," the director explains. She got to know the family, spent a lot of time with them and built up the level of trust necessary to expose a situation, which is regarded as a great taboo. In the movie itself, the director remains absent. No interaction, no interview with the boys or the parents, just naked facts. Facts, that speak for themselves and need no comment. "Why didn't you portray a family that is really poor?" a man in the audience asks after the screening. "They had an apartment and computer games." "Because the middle-class is equally affected by this phenomenon," Åse replies, appreciating the opportunity to remind us that poverty doesn't always come along with stereotypes.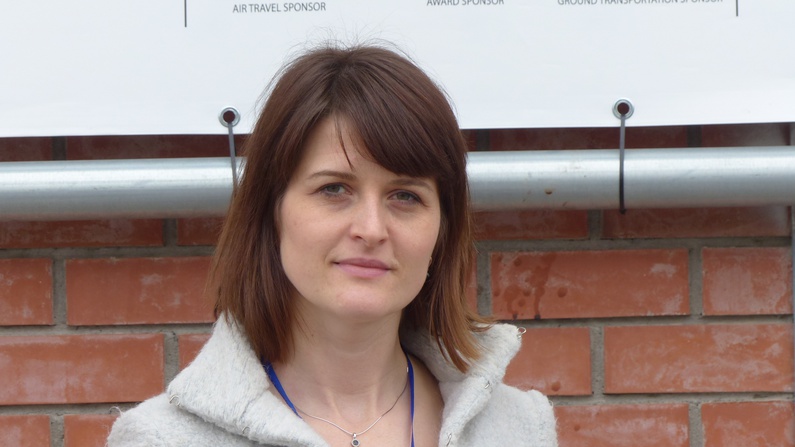 Åse Svenheim-Drivenes |

The movie depicts the excessive demands a family has to face due to circumstances, in which economic factors tear them apart. "In families there are grown-ups, who organize everything," Kuba hears the principal of his school say on the first day back after summer. It is exactly on this field of tension between institutional values and a reality that simply does not fit into the rule work they impose, on which the struggle of each of the family members unravels.

Kuba is a responsible and caring brother, but also a child and adolescent, who needs his parents. His initial sadness turns into rage. He causes problems at school, even has to go to juvenile court, a moment, in which both, mother and father, return to Poland. To support their son as loving parents and caretakers? Certainly. But also in order to avoid trouble with the municipality, to prevent that their children are being taken away from them, become institutionalized as a punishment for seizing the only option they saw to provide for them.

A Europe of displacement

The viewer's wish for a typical Hollywood reunion, for Kuba to be perfect, for the parents to get back together and take over control remains unsatisfied. Instead, he is left behind in an impalpable routine of separation, the daily life of a family that is overwhelmed with the struggle of pretending that everything could be worse. The movie silently shares their pain of having to part over and over again. "This is not a statement against work emigration." Åse Svenheim Drivenes points out. "It is important that a mother can work somewhere else and provide for her family. But we have to look at it this way, too."

In the end, the boys join her mother in Vienna. It seems like a relief for all of them and Åse Svenheim Drivenes assures that they are well. In the movie, Kuba and his brother even seem to be happy to leave Poland, leave their friends and their home. But the question remains: How much is their desire to leave linked to the unbearable situation they had to suffer through? The absurdity of the circumstances is revealed by little Mikolaj, who asks his mother: "Did you ever consider we should stay here, because we are polish?" It is the simplicity of his question that unveils the vast shadows of a Europe, in which the focus on free markets takes away the freedom to live a normal life in a place of your choice - even if your choice is simply to stay home.

I am Kuba is produced by Sant & Usant in cooperation with AMP Polska from Poland and Ma.ja.de from Germany.