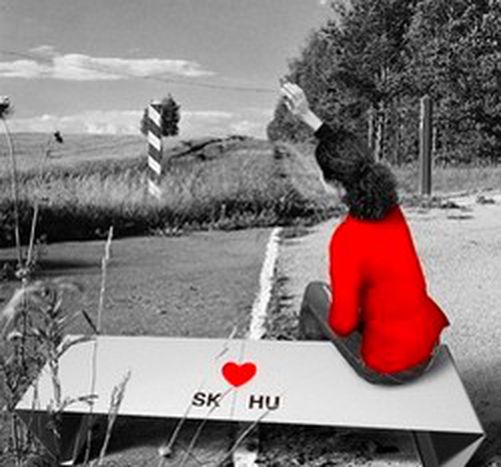 Hungary-Slovakia: 'Schengen won't make my life better'
Published on
As we celebrate on 21 December 2007, for residents along the Hungarian border, Schengen is a historical event with bittersweet results
To get to the Slovakian border in the poor industrial city of Sátoraljaújhely, northern Hungary, you need to cross the street. It starts in Hungary, and ends in Slovakia. 'I'm gonna ride my bike up and down all week!' exclaims eight-year-old Sándor Pintér. His father István has more mixed emotions about Hungary and Slovakia's entrance in the Schengen zone from 21 December 2007.
A chateau's tale
The Pintér family own a small chateau in Sátoraljaújhely, which used to be rather more sizeable before the 1920 Treaty of Trianon decided that the majority of this land would stay in Slovakia, with the family court. Hungary lost 71% of its territory and 66% of its population, and Slovakia became a part of the then Czechoslovakia. The Treaty of Trianon struck several serious wounds in almost every second family's life, leaving hundreds divided by the freshly sliced Hungarian order. And we don't have to ignore the fact that several of the Hungarian aristocracy lost their possessions alongside their huge fortunes.
'I haven't been there,' he says bitterly, 'not even now after all this time. I haven't been allowed to get or use my property yet. So we've now got the green light to cross the borders without any documents. So what? Do I really want to be reminded about those family memories or of any bad feelings? I don't think so. I don't want to imagine what life would have been like had we not lost our family's wealth. Schengen won't make my life better, it won't bring back my land. I don't care if I had to keep on standing for hours on end in a queue like we did up until now if it meant I could.'
Treaty of Pain-anon no more?
More than eighty years later, the wounds obviously wouldn't disappear without a single trace. But perhaps 21 December 2007, when the Schengen borders open to Slovakia, Slovenia and Austria, can be a date providing some kind of balm for the pain. From this day on, Hungary becomes one of the European Union's safeguards, and we can move at full speed - without any stops - from Sárospatak in northern Hungary to the Atlantic Ocean. Anna, 25, studies in Budapest, but her family live in Pozsony, today's Bratislava, the Slovakian capital. She doesn't seem to want to believe that she doesn't have to be harassed by waiting any longer with her passport at the border. 'Is it a dream,' she asks me, point-blank. With this. it feels like the EU is more palpable for us.
Any map tells you that Lake Fert lies both in Hungary and Austria. From now on, we can sail cheerfully from one end to another, as it has become a common property, a common treasure. Can we live together without the fences and armed men? In the midst of celebrations about co-hosting the Euro 2008 football championships with Switzerland, the Austrian authorities just had to mention that security would be heightened for football fans travelling though. TV news channels jumped on the jibe.
Meanwhile, Hungarians who live in Ukraine or Serbia can step over to the country which they once called 'home' with a valid visa. It's a bittersweet victory though. The price of a visa is more than 10, 000 forints (39 euros). So a family reunion, dinner or catch-up with old friends will cost a fortune. Hundreds of peoples wallet get an extra outcome. What about families who can't afford to buy a visa?
But it's all good
Nevertheless, the era which was hall-marked in our memories with images of the iron curtain, and János Kádár, Hungary's communist leader from 1956 to 1988, is over. Forget standing in line for hours on end at border crossings, guessing what the border guard would make us to unpack in a live show in front of others, or whether we could pass through immediately. No more choosing a line, end of nerves.
But I feel that my parents' generation will always have those butterflies in their stomachs at the border. It's simple though; from 21 December, all we have to do is travel, from here to there. Although people in the village of Hegyeshalom on the Austrian border have had to wait a little longer for this. It took some time to clear away all the border booths and find the money to make that space into a motorway, which is now completed.
The champagne is about to be uncorked, and fireworks, live music, trumpet fanfares and bagpipes await on the eve of 21 December.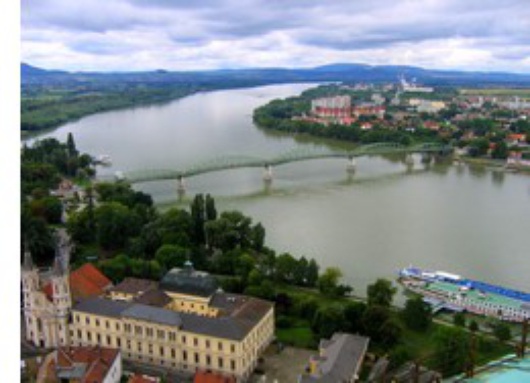 A 'statue of peace' is unveiled in Domonkosfalva, on the Hungarian-Slovenian border. The people symbolise their unity with the Hungarian and Slovenian flag draped around it. In the busy international border crossing with Slovakia, Tornyosnémeti, a 'bench of thinking' has also been dedicated to the moment. In the city of Esztergom in northern Hungary, the connecting Mária Valéria Bridge has stood for three years across the river Danube.
In the last few hours of 20 December, Nostalgia clearly reigns; people are asking for stamps, for memory's sake. On those ski tour buses we won't be killing any more time checking each other's foreign stamps; we no longer have them.
In-text photo: Mária Valéria Bridge (Photo: Ervín Pospíšil, Uherský Brod, Czech republic/ Wikimedia)