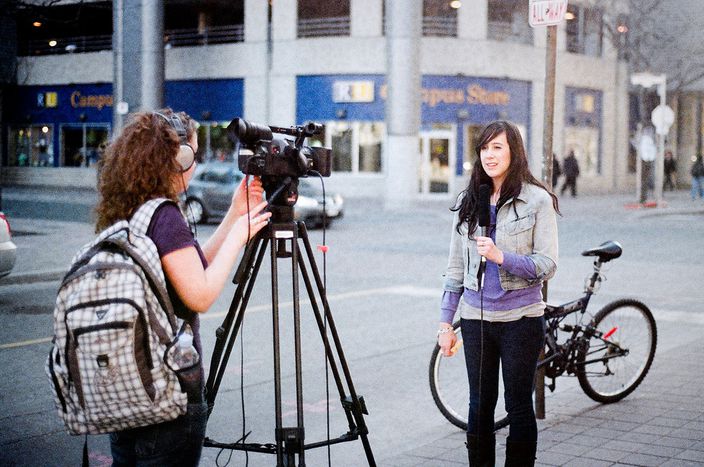 Hungary media law: France journalism cases no better
Published on
On 15 March tens of thousands of Hungarians protested against the government's planned media law. Even the European parliament's socialist, liberal, ecologist and far left politicians adopted a resolution asking for the suspension of the law, which 'needs re-examination'. Republication of an interview with a Rue89 journalist
On 11 June 2010 legal proceedings were instigated by the French judiciary against Augustin Scalbert, a journalist from French news information website Rue89. He had published a video of the French president showing him facing cameras that were allegedly switched off. Scalbert is currently expecting either a five-year prison term or a fine of 375, 000 euros (£338, 000). When I interview him in Paris he has just received an e-mail from Guillaume Dasquié, a journalist whose case matches the pattern of the Hungarian media law exactly…and this in the centre of France! It is a little exercise in comparison between France and Hungary.
cafebabel.com: How did you follow the Hungarian media law at Rue89? 
Augustin Scalbert: We published columns. The media law is rather alarming, but if this had happened in Germany or Britain, a more 'important' country on the European chessboard, there would have been a much bigger outcry in France. Even though Hungary has just got the presidency of the EU council (until July 2011), it is still a rather remote country. If it hadn't taken over the presidency, people would probably have barely spoken about it at all. A number of French media sources have by now criticised the EU's lack of reaction as well as that of the major countries that are regarded as the driving force of the EU. This lack of reaction is actually quite scandalous to see. France did react in the end, but a bit too late…
cafebabel.com: At Rue89 do you consider the ultimatum set by the European commission to be satisfactory?
Augustin Scalbert: If something comes of it, yes, but I doubt that. If this law really is applied then Hungarian members of the public and journalists will be able to report the fact, bringing it before the court and letting their country be denounced before the European court of human rights (ECHR). The EU's current response is fairly 'useless' at the end of the day.
cafebabel.com: Are there actually enough mechanisms for protecting the freedom of the press at a European level? You mentioned the ECHR. Is that all there is? 
Augustin Scalbert: Yes, the ECHR is very effective. Nations are denounced by the ECHR on a regular basis and its judgements are binding. The nations concerned pay fines, but the procedure is costly and time-consuming. Funding of this kind is not available to a lot of media sources and journalists, which is why the systems that are used to put pressure on journalists are often effective. At Rue89 we can afford to go down that route because we have got an excellent lawyer. In the four years of our existence we have gained a lot of recognition within the French media scene, but not everyone is in that situation. 
cafebabel.com: People are getting very worked up about Hungary, but is the pressure on the media in France just as great?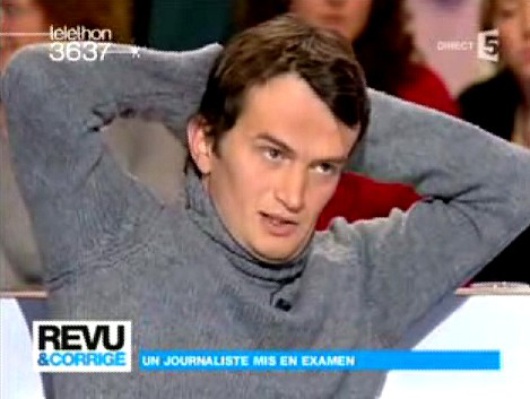 Augustin Scalbert: Yes, absolutely. France has fallen twenty places in the press freedom rankings that were compiled in 2010 by reporters without borders (incidentally Hungary had a higher ranking than France in those. Before its media law, Hungary was ranked twenty-third, whilst France came forty-fourth - ed). Searches of editorial offices, court summonses and investigative proceedings against journalists are multiplying. 
As far as the Hungarian law is concerned, it is quite obviously scandalous on several levels. The fact that the government is issuing this decree to make media reporting more objective is completely contradictory. It is that very government which is appointing the members of the supervisory body for the media: these people will inevitably be government supporters because the prime minister appoints them! In my opinion this will not stand up before the European court of human rights (ECHR). What will stand up even less well is the fact that this law violates the protection of journalists' sources as a security measure. That is clearly something that the ECHR denounces, since the European convention on human rights regards the protection of journalists' sources as one of the pillars of democracy. The law reminds me of what happened to the French freelance journalist, Guillaume Dasquié, who specialised in terrorism and security-related secrets. 
More on cafebabel.com: Hungary's new media law no surprise for Europe
Early in 2007 he revealed, within the context of an investigation published in French daily Le Monde, that the French authorities – in this case the French foreign news service (DGSE) – had warned their American colleagues shortly before 11 September 2001 that a terrorist attack, which would probably take the form of plane hijackings, was imminent. This information was obviously very unpleasant for the United States, its secret services and for Franco-American relations. Guillaume Dasquié was at home at the moment when his doorbell rang in December 2007. The French domestic secret service stood before him (DST, nowadays DCRI or 'Direction Centrale du Renseignement Intérieur'). They began to search the house in front of the journalist's young children, and then took him into custody under the anti-terrorism law (the law permits custody to be extended for a virtually indefinite length of time). He was interrogated there by one of the heads of the secret service and a public prosecutor. The interrogation became a real form of blackmail that could be summed up by the following words: 'Give us your sources or you won't be spending christmas with your children.' Guillaume gave the name of a source whom he knew had already been 'caught' by the authorities I mentioned earlier, and he was released. This is a scandal! Using the pretext of anti-terrorism, the French government is absolutely trampling over the protection of journalists' sources. The investigative proceedings which have been initiated against myself because I published a video of Nicolas Sarkozy on Rue89 in June 2008 illustrate a different form of pressure to which journalists are subjected in France.
cafebabel.com: What advice would you give to Hungarian journalists in view of this law? 
Augustin Scalbert: Above all they have to keep performing their job to the best of their ability. It is therefore inevitable that they will open a can of worms that is unpleasant for the government and that it will apply the new law, and I think that in that case the tide will turn. In its attempt to censor and monitor, the government will divert the public's attention onto that information which it is actually seeking to suppress. This is known as the Streisand effect. If the government resorts to a law that destroys liberty to such an extent for democracy, then it is certainly because its members have got something to hide. I would encourage journalists to dig for dirt so that the government then deals a counter-blow.
This article was edited in collaboration with the Hungarian culture magazine Kikotoonline
Image: main (cc) angietorres/ Flickr
Translated from Loi médiatique hongroise : la France n'a pas de leçons à donner